Name
Are you looking for ways to make a statement with your new pool design? Do you want to make simple changes that have a large effect on your pool remodel? When it comes to pool renovation in Orlando, you will want to make the right choices f...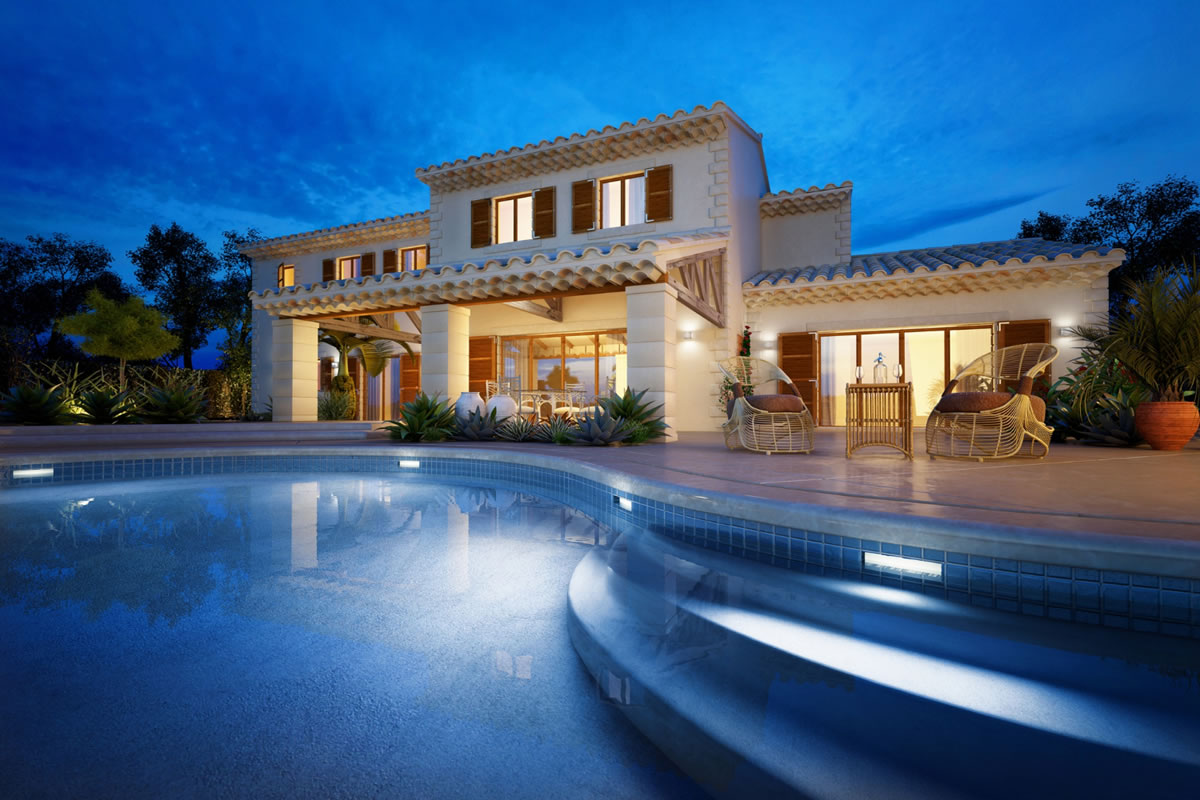 Are you currently planning your pool renovation in Orlando? Do you want to enhance your outdoor space by finally creating that dreamy oasis for entertaining and relaxing? When you are finally ready to update your swimming pool area, you wil...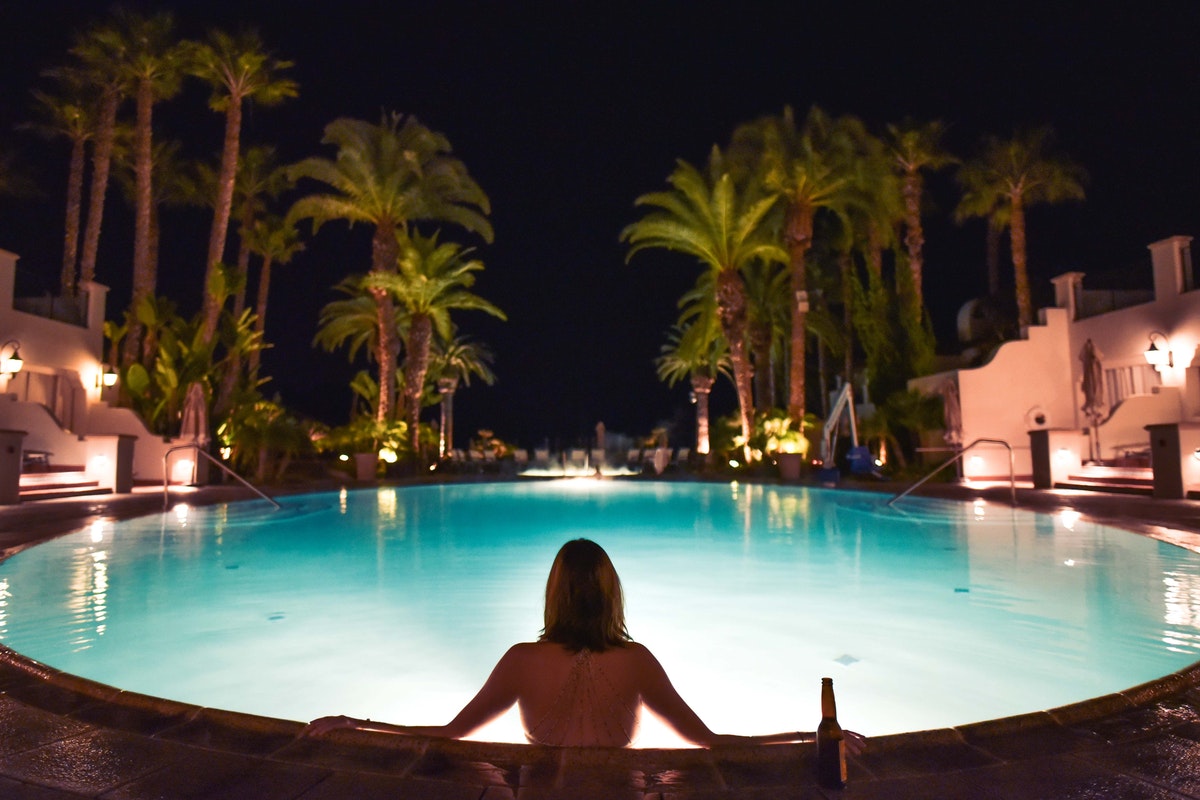 Are you preparing for a swimming pool renovation this summer? Have you been looking to have your pool updated? Many new trends in pool renovation in Orlando have been emerging, and we couldn't be more excited for our upcoming projects.&...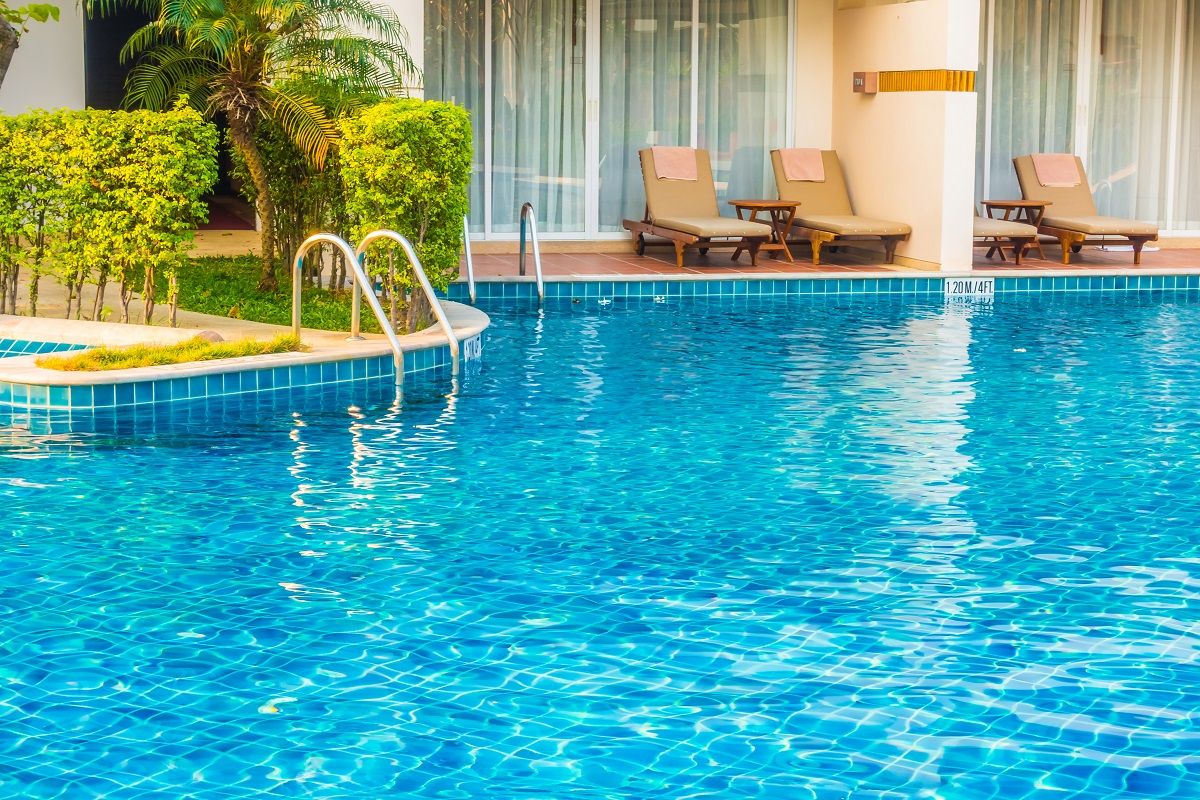 Pool renovations and remodels can seem overwhelming, especially when you first start. Whenever the idea pops into your head that it's finally time to remodel your Florida swimming pool, you likely have many ideas swirling around in your head....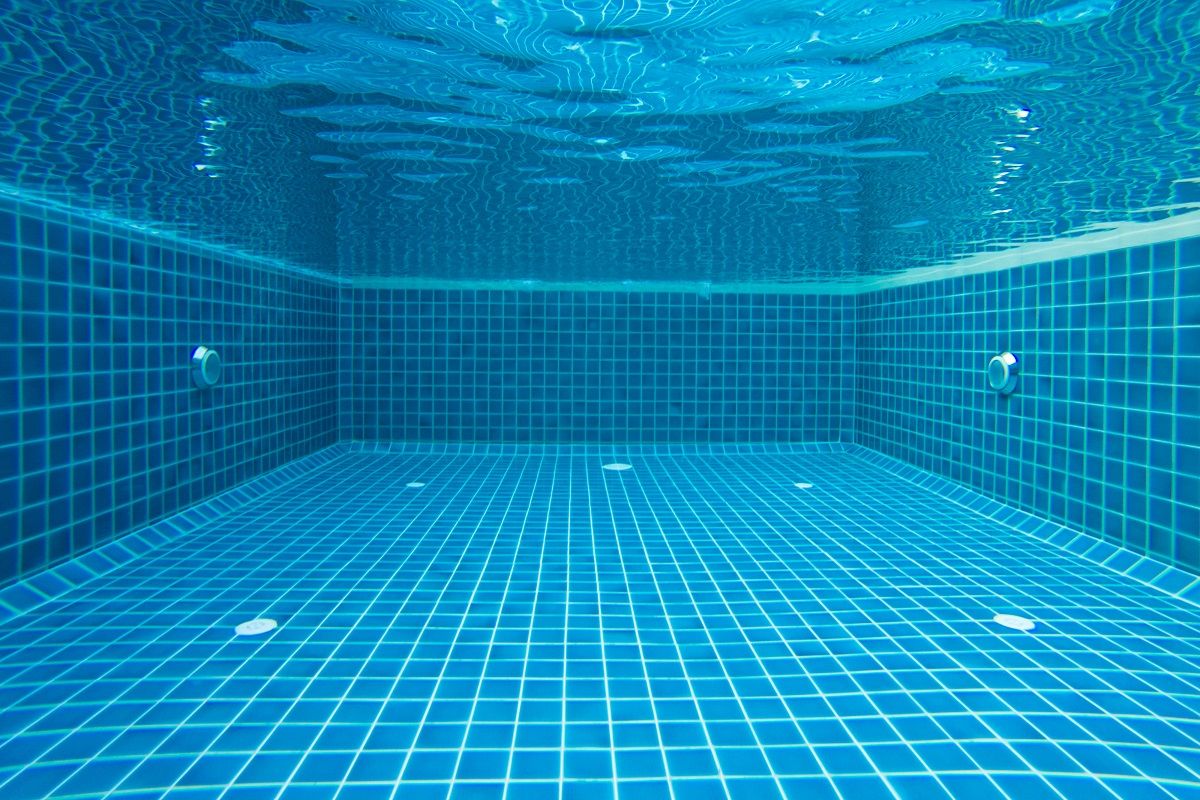 Are you looking into having your Florida pool renovated this year? Do you want to make a stunning backyard oasis around your pool area? When you upgrade features of your in ground swimming pool, you will want to maximize your renovations by...
Are you ready to remodel your Orlando swimming pool? Do you want to create the backyard oasis of your dreams? A pool renovation in Orlando can transform your backyard into a resort-like atmosphere that promotes joy, relaxation, and family m...
Do you need to resurface your Orlando swimming pool? Are you looking to update the appearance of your pool with a few new touches? Whether you want to simply resurface or perform an entire pool renovation in Orlando, there are a few things ...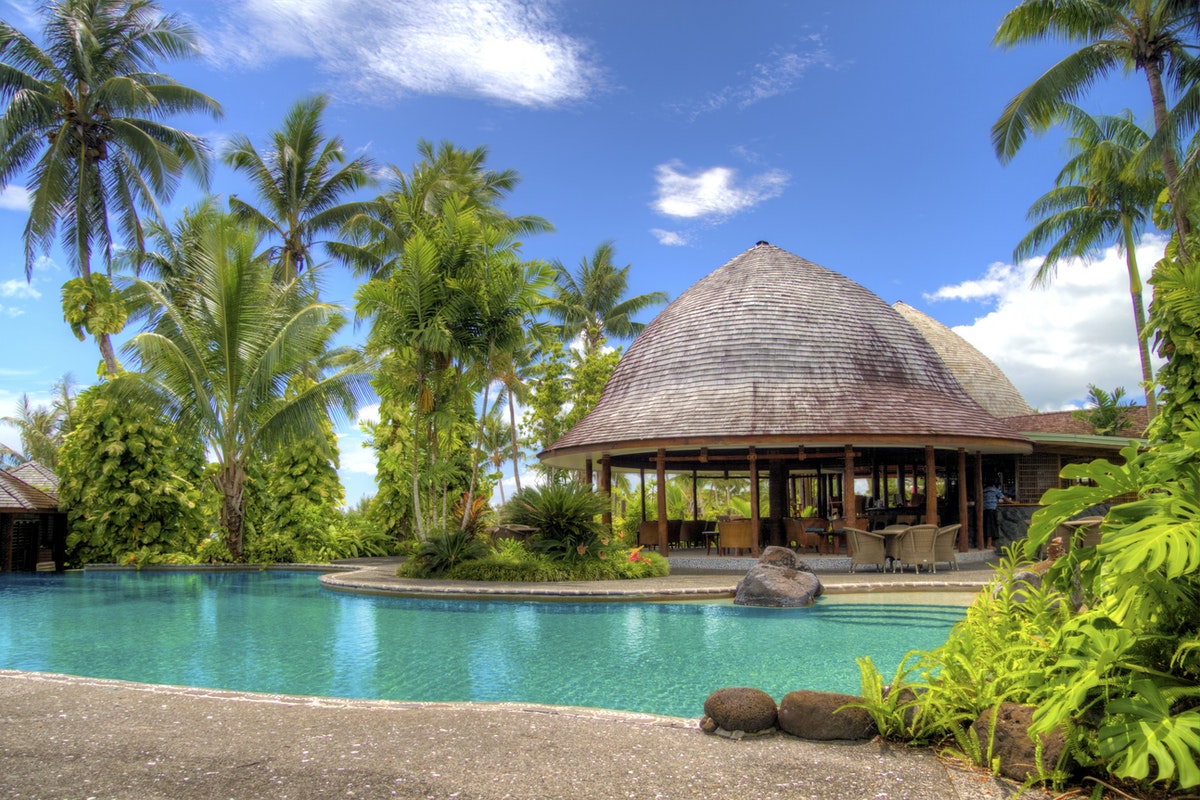 Have you noticed wear and tear on your Florida pool? Are you looking to increase the size or add features to your pool? Whenever you start to think about a pool renovation in Orlando, it will be difficult to push the idea out of your mind.&...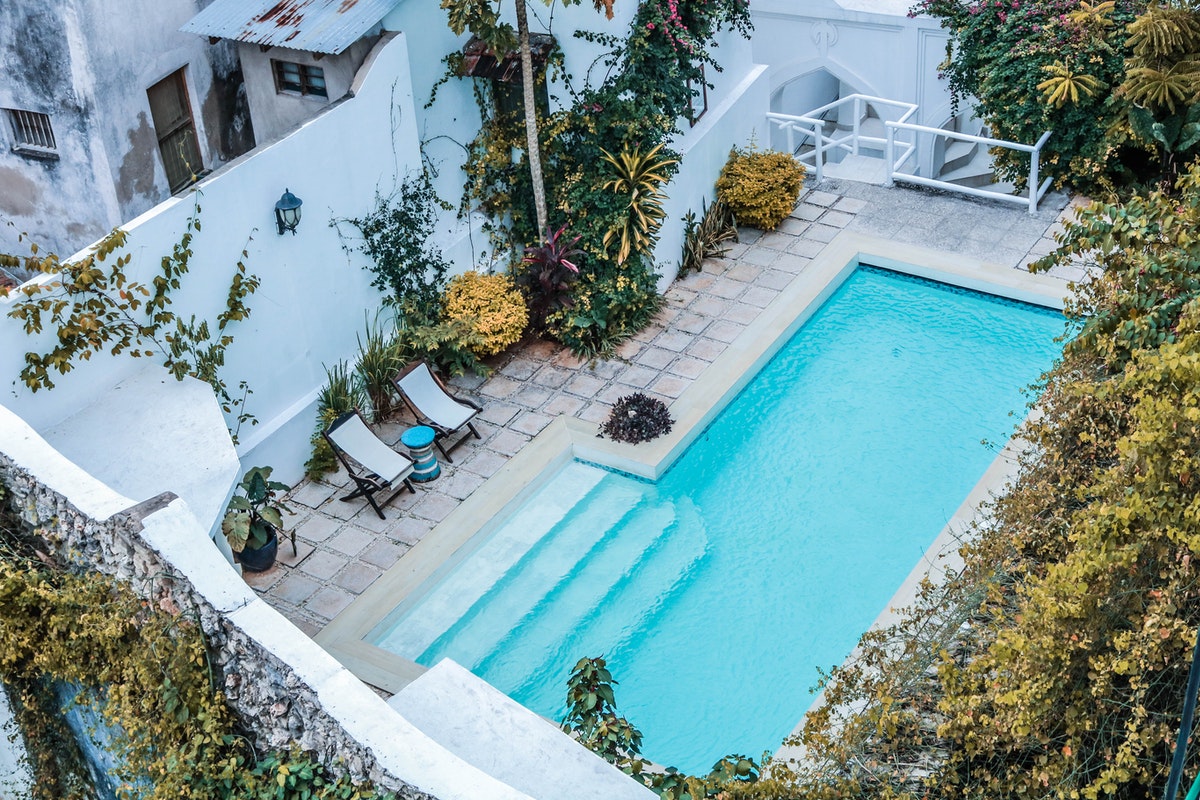 Have you been considering renovating your swimming pool to decrease the costs it requires to keep up and running? Whether you are looking for a large renovation or small updates, you will want to consider how to save energy and money on your pool...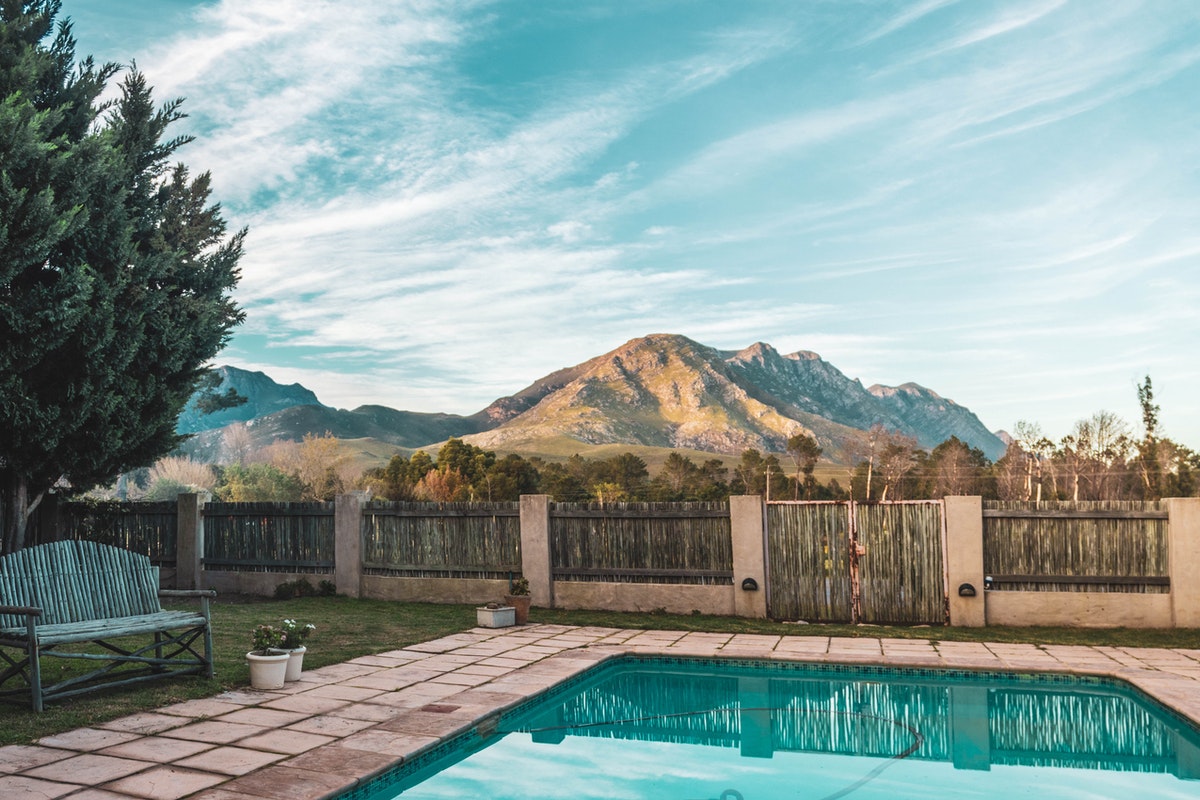 Are you looking for ways to spend quality time with your family? Are you looking to add value to your home? Do you want to add an outdoor oasis to your Florida backyard? Whenever you are looking for ways to beat the Florida heat and e...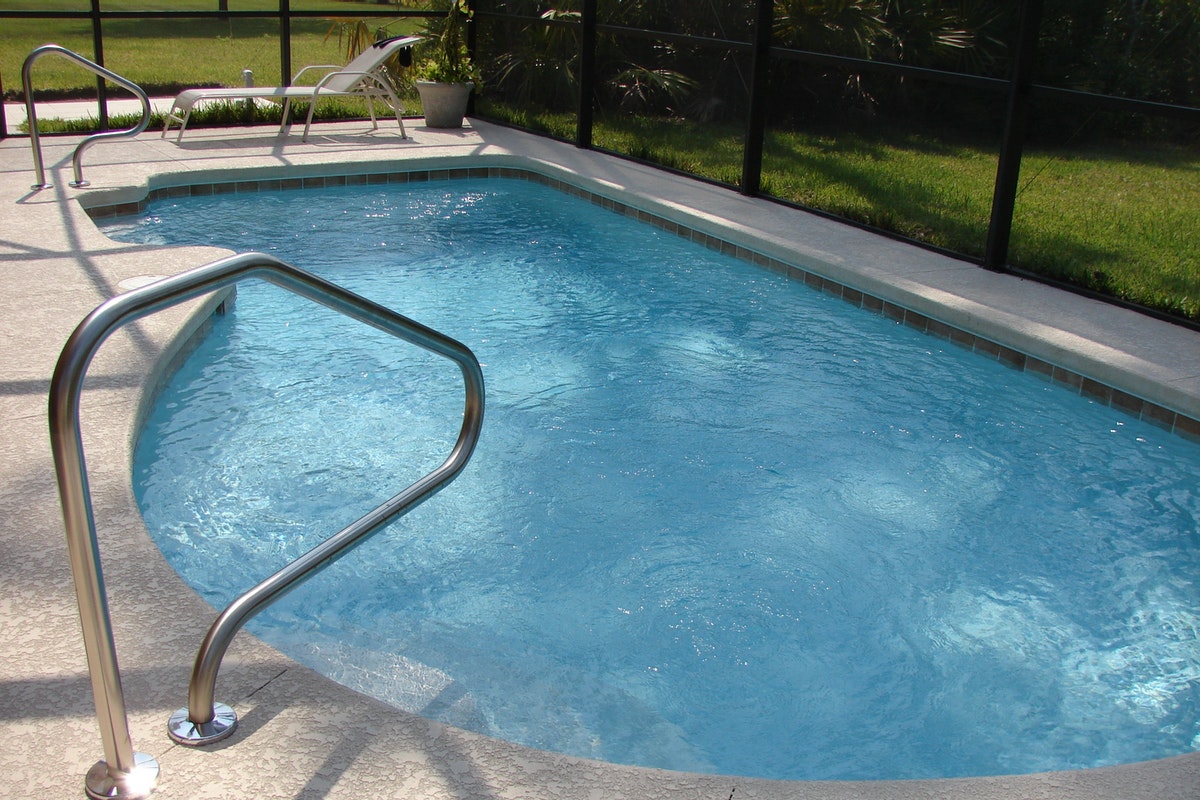 Are you considering changing your pool to an in ground pool? When you have a pool in Florida, you likely spend many hours swimming to get relief from the hot sun and the warm temperatures. If you have an above ground pool and you want to ma...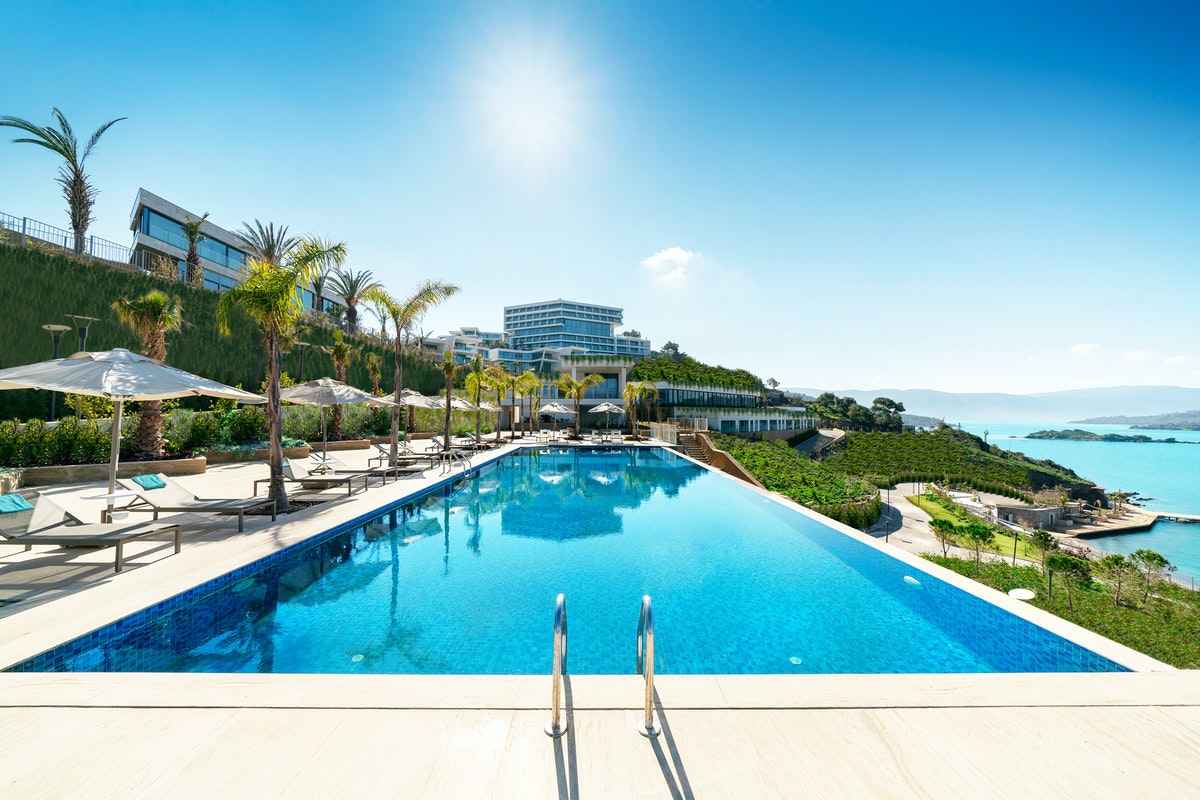 Are you looking to remodel your Orlando swimming pool? Do you want to update your pool features? Have you been researching ways to enhance your outdoor oasis? If you want to enhance your outdoor swimming pool, you may be considering a...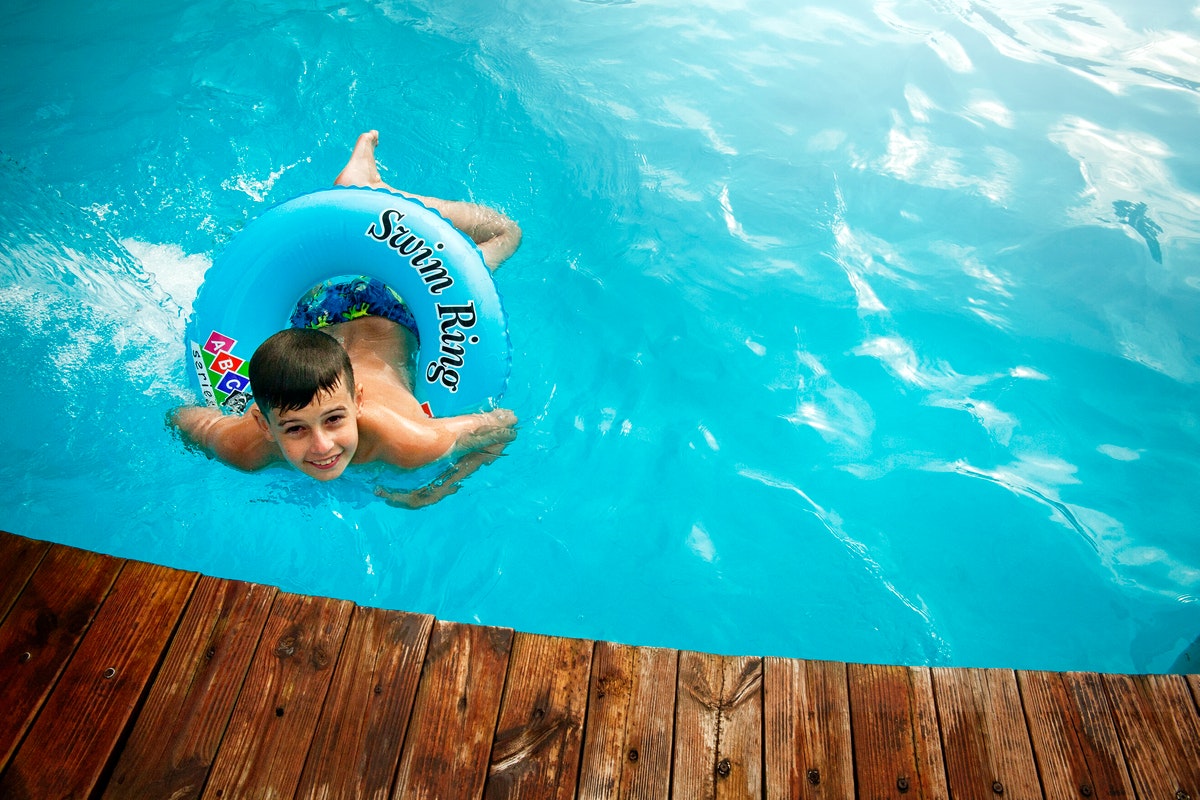 Are you looking to remodel your existing pool? Do you want to enhance your pool with exterior features like a new deck or a patio? There are many ways you can upgrade or enhance the swimming pool in your Orlando backyard, and one great way ...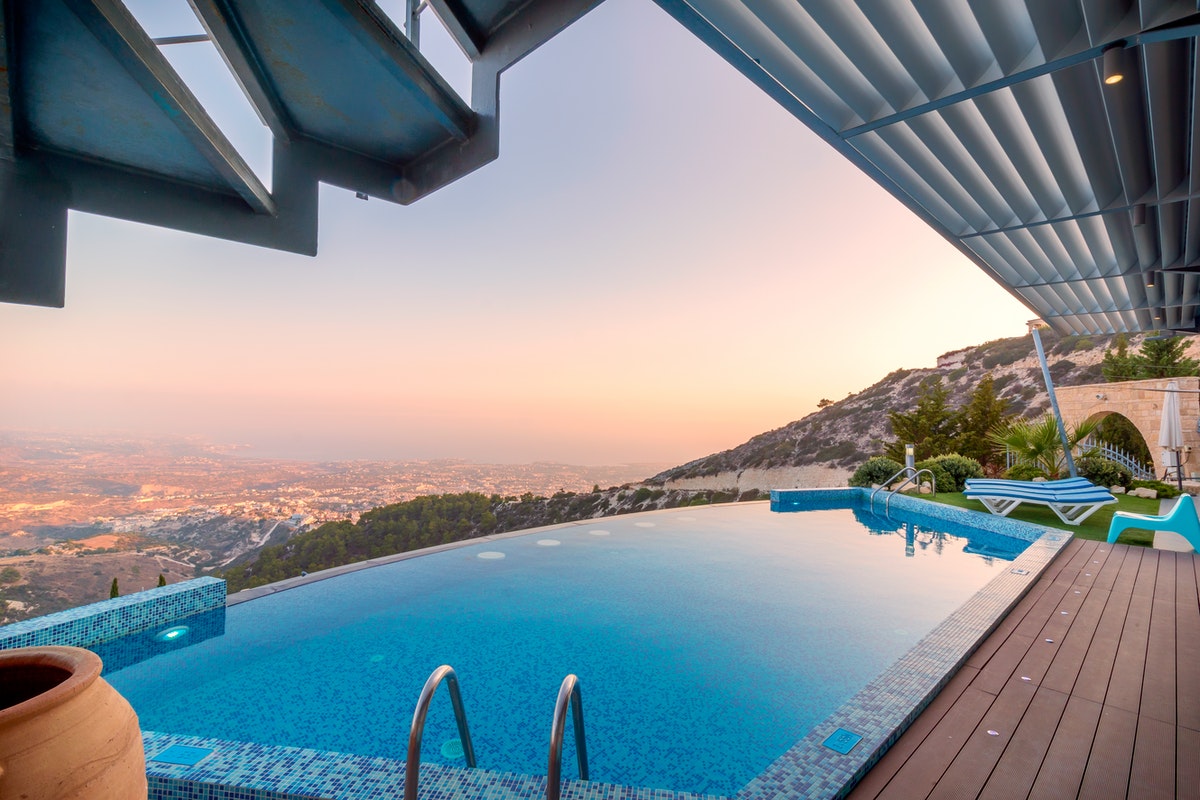 Are you considering a pool renovation to update your swimming pool? If you have noticed disrepair or unsightly eyesores on your pool, you may want to consider a renovation. If you have difficulty cleaning or repairing your pool, it may be t...
Are you a pool owner that wants to keep their pool looking great all the time? When you invest in a pool, you want to be sure that your pool looks great all year round so that it is always ready for swimming. This can take a lot of ef...
Swimming pools are great additions to any Florida property. It gives you an opportunity to cool off, relax after a long day, get in some exercise, and bond with your family. It is also a great place to entertain family, friends, and neighbo...
Because of the social restrictions that have been imposed on our lives this summer due to the coronavirus pandemic, more people are staying home and enjoying their own private pools now more than ever. When you live in the climate of Florida, you...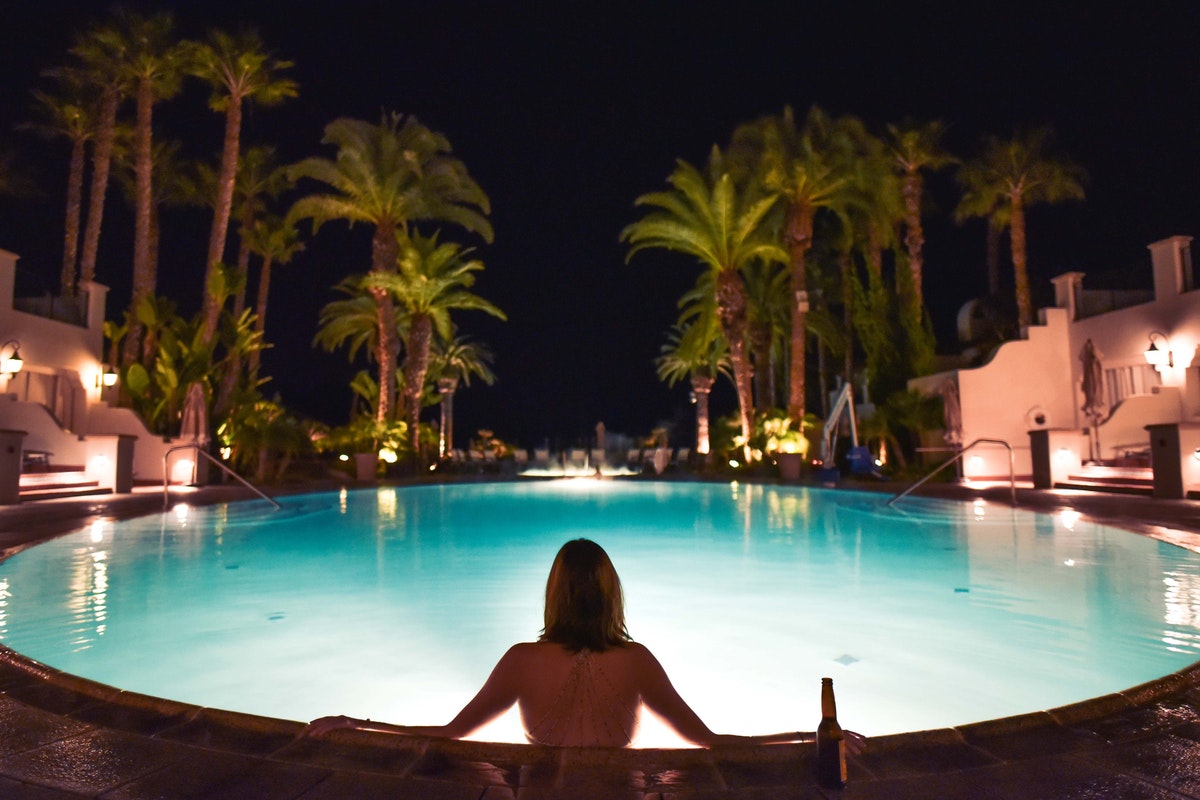 Many of us have been to pools at hotels and noticed many safety signs scattered around the area. Make sure you don't run, please keep all glass away from the pool, and clean up after you are done swimming. Those are just a few of ...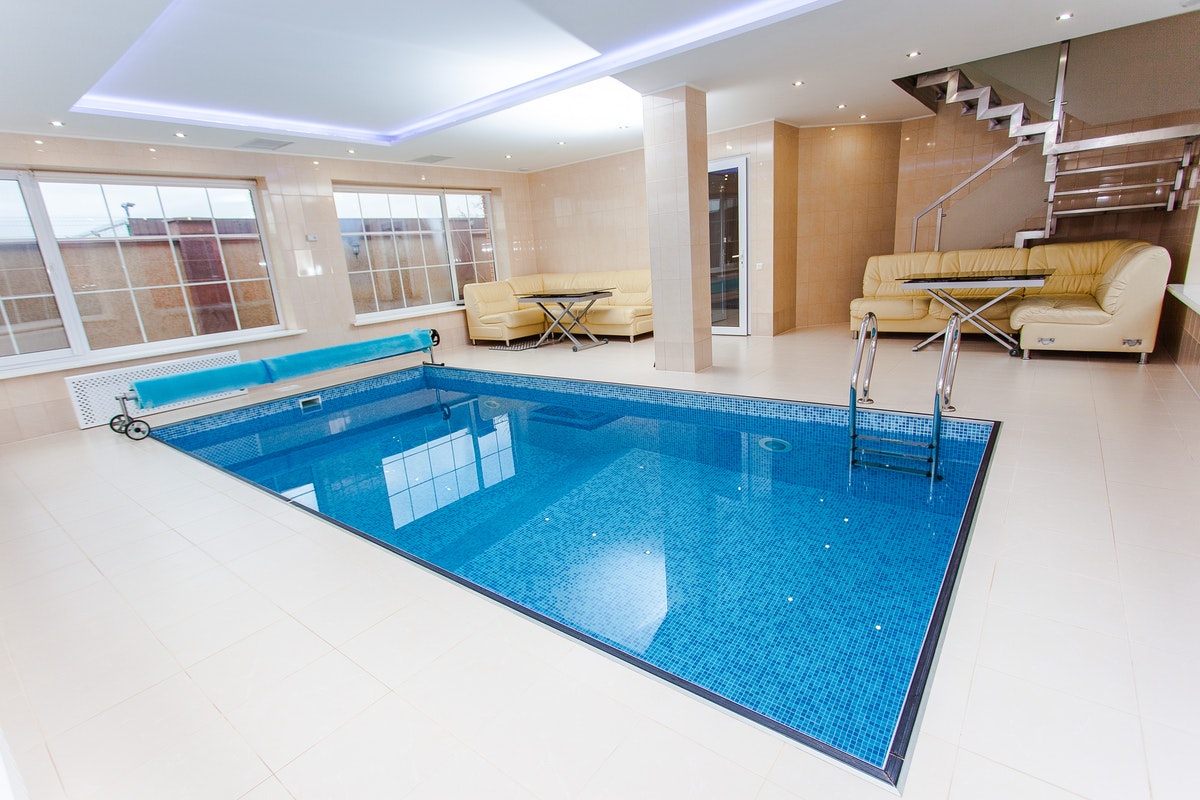 Do you have pets, children, or other family members that you need to keep safe from the pool water? Are you looking to renovate your pool area to add safety features? From small children to wandering neighbors, there are many great reasons ...
Are you interested in getting a new pool for your Florida backyard? Have you recently moved into a home that needs a new pool? Investing in a new pool or a pool renovation in Orlando takes a lot of thought and consideration. Because y...
Have you ever taken a dive into a swimming pool and felt all the worries in the world melt away? Have you felt the crisp pool water as it rejuvenates your body and mind? A swimming pool has many benefits for both your physical and mental he...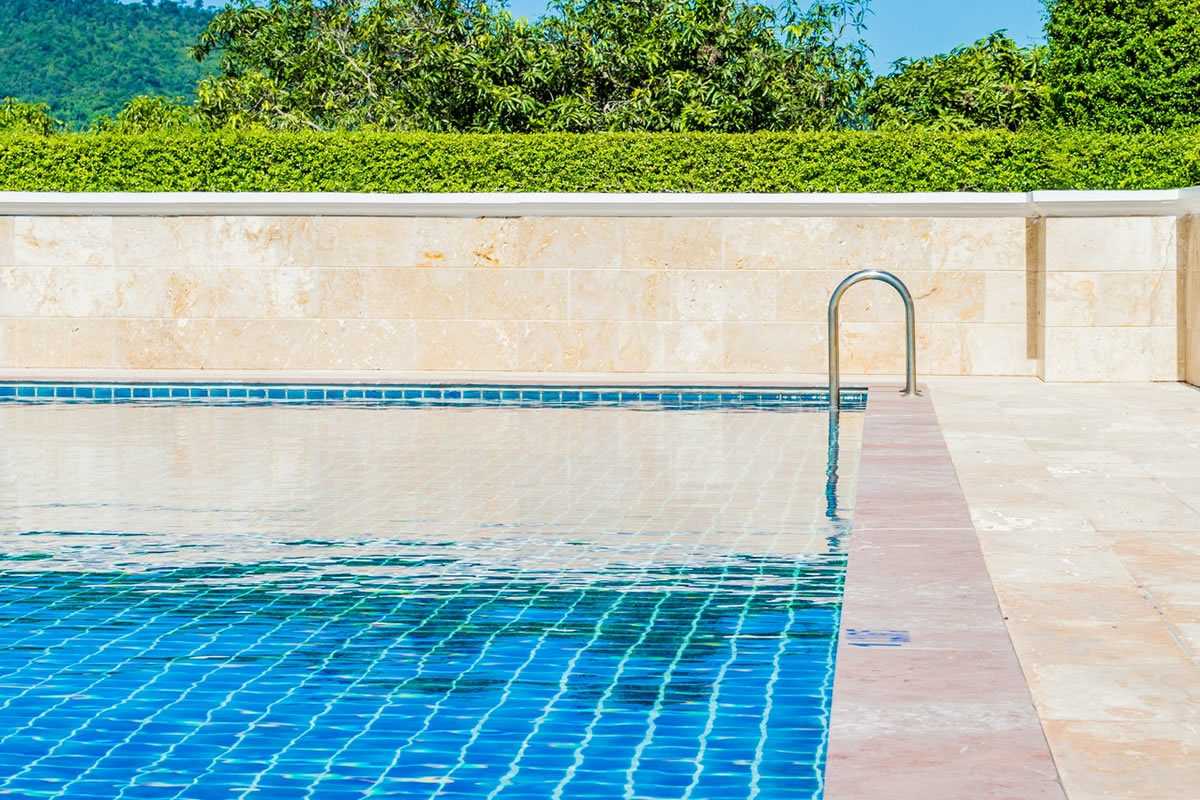 Are you interested in adding an attractive feature to the liner or side of your swimming pool? Waterline tiles are great options to add both aesthetic and function to your swimming pool with a simple upgrade. As a company that specializes i...
Have you been waiting to renovate your pool until the summer? Are you looking to enhance your pool design with new trends? This year, consider adding to your outdoor oasis by updating your pool to reflect some of the season's hottest tr...
A swimming pool is a great place to get in a workout. Actually, it's one of the best places to exercise your body, as it doesn't put any pressure on your joints when you work on in water. After you get your pool renovation in Orland...
Many people choose to renovate their swimming pool to add water features. Water features are a great way to enhance the appearance of your pool, add entertainment, and create a relaxing ambience to your swimming pool area. If you are planni...
Are you considering renovating your outdoor space to include updated features, more entertaining areas, and more privacy? This is one great way to increase your use of your backyard. When you design your outdoor space and pool renovation in...
Whenever you take on a swimming pool installation project in your yard, there are many factors to consider. These factors include the size, shape, depth, and materials of your swimming pool. There are many different types of pools that can ...
If you are feeling unhappy with your outdoor swimming pool or you constantly have to keep maintaining your pool to keep it in decent condition, it may be time to consider a pool renovation project. Pool renovation in Orlando can increase the appe...
There's nothing better than relaxing in your swimming pool on a hot Florida afternoon. In order to achieve the ultimate relaxation in your own backyard, you might be considering a pool renovation. Pool renovation in Orlando can help to ...
Pavers have become a trendy way to enhance your outdoor space, entertainment area, or poolside space. These come in a variety of colors, designs, shapes, and materials to give you the ability to fully customize your space to your liking and perso...
Have you been noticing wear and tear on your pool? Do you see stains, cracks, or peeling paint in or around your pool? These could be signs that your pool needs to be renovated. In order to enhance your swimming experience, you want t...
When you have a home in Orlando, you will most likely consider adding an in ground pool at some point or another while you are living here. The hot summers and the warm temperatures all year long will make your investment in a pool a worthwhile w...
When you set out to create an oasis in your own backyard, you want to first consider all of your needs and desires to create this inviting space. Do you want shady areas? Do you want a relaxing spa or swimming pool? Do you want fire p...
You have been enjoying your backyard pool for many years, but now you are starting to see wear and tear that you want to fix. However, pool renovation in Orlando can be costly. At All Phase Pool Remodeling, we work with our customers to tai...
You've finally decided that it's time to update your pool, and you want to make it as stylish and attractive as possible. There are countless features to consider when you are embarking on a full an stylish pool renovation project, but yo...
If you want to give your swimming pool a new look, consider the versatility of tile. You can create a natural look by sticking to natural stone tile or a modern look by using glass and ceramic. Even a Zen look is easy to create when you choose tiles mi...
If you are tired of the shape of your swimming pool, then you can change it. Those in-ground pools with liners are the easiest to change, but you can change the shape of any swimming pool. The cost of this project often depends on how radical a change ...
A pool water fountain is an excellent addition to many home swimming pools. Did you know, however, that there are benefits to having a water fountain in your home swimming pool? Here are just a few ways that having a pool water fountain installed durin...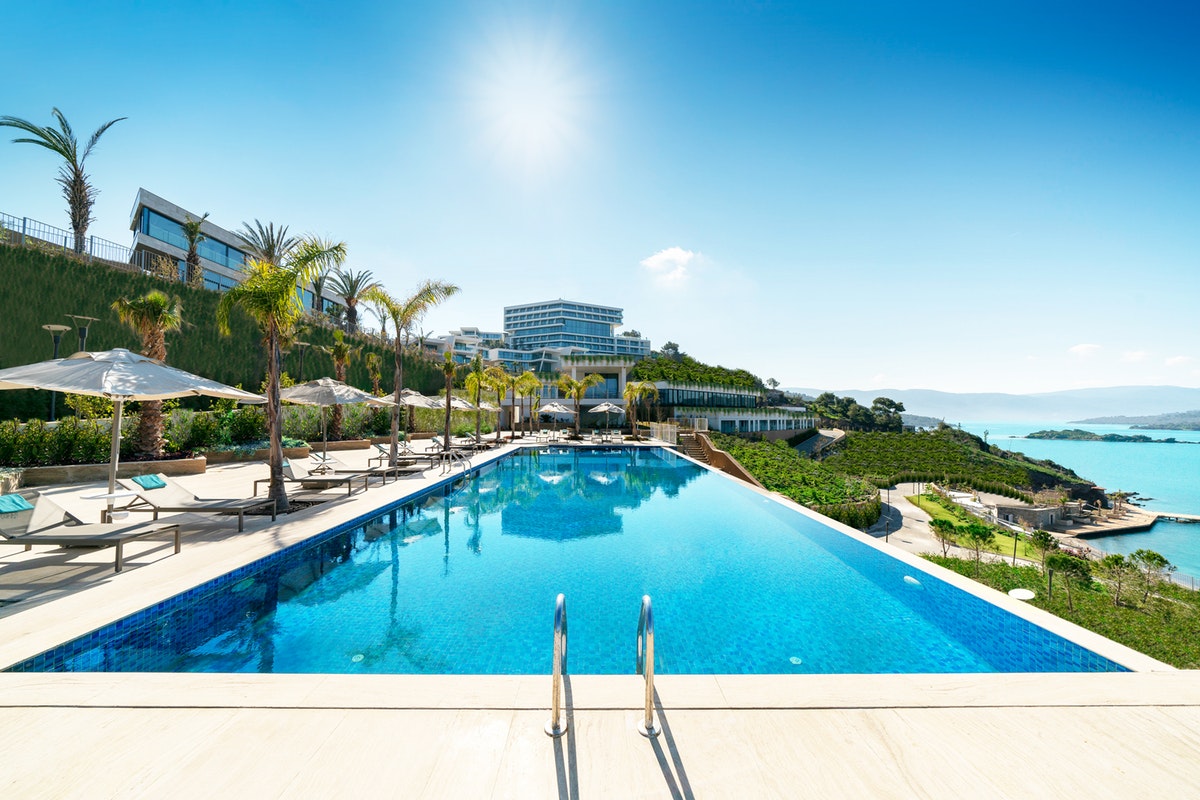 While many Orlando homeowners are thankful to have a modest pool to swim in for exercise and to escape the summer heat, if you are thinking of having pool renovation in Orlando done, then you might want to draw inspiration from the world's most l...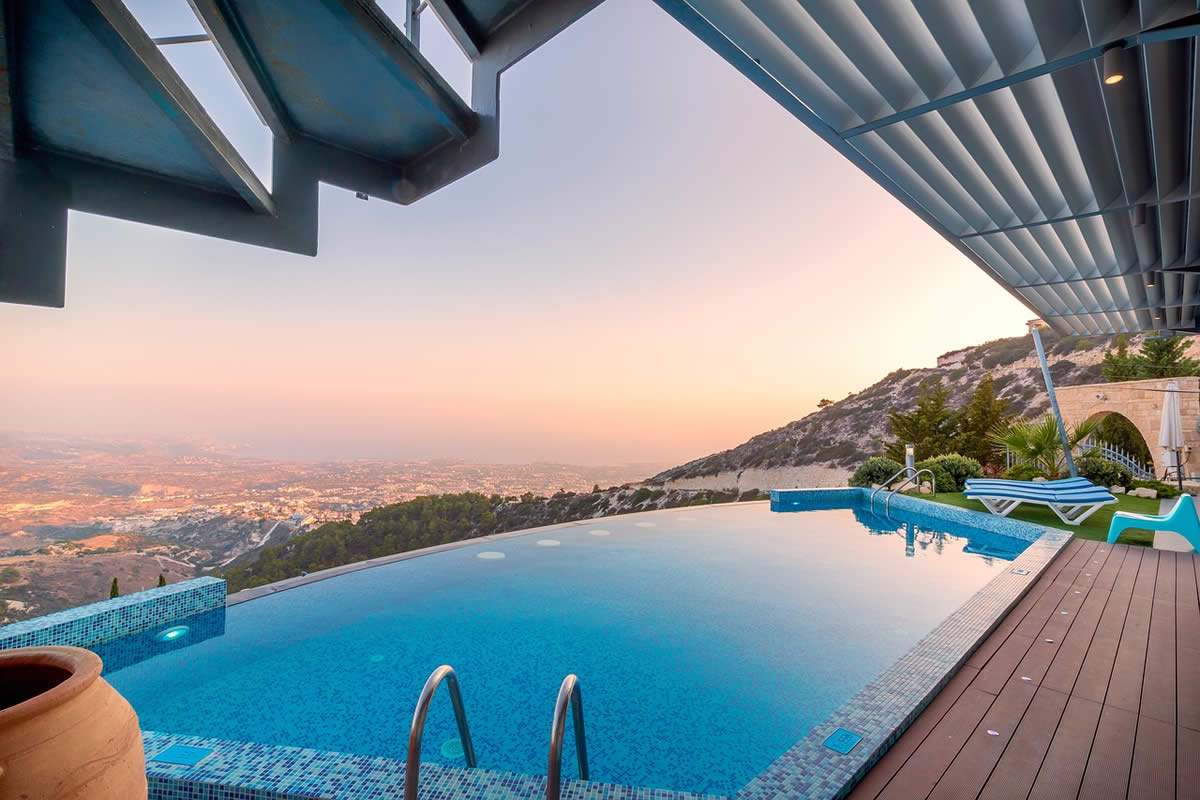 Pool coping is an essential element of designing a beautiful in-ground swimming pool. The right choice dramatically enhances the beauty of your swimming pool. It also helps to keep swimmers safe as they often walk on it to enter or leave your pool. It ...
Regardless if you believe in the classical elements of fire, water, air, and earth or love the modern design elements of using fire outside, adding a fire element near your swimming pool can be a beautiful addition. Of course, you will want to think ab...
One of the hottest trends in swimming pools right now is building a home splash pad. Your children will love playing on it during a hot summer day. In fact, do not be surprised if the whole neighborhood gang ends up at your house regularly after you bu...
When you are contemplating pool renovation in Orlando, then think about installing some type of swimming pool lights. They will keep your pool area safer during the evening hours when people are often home to enjoy the swimming pool. There are many way...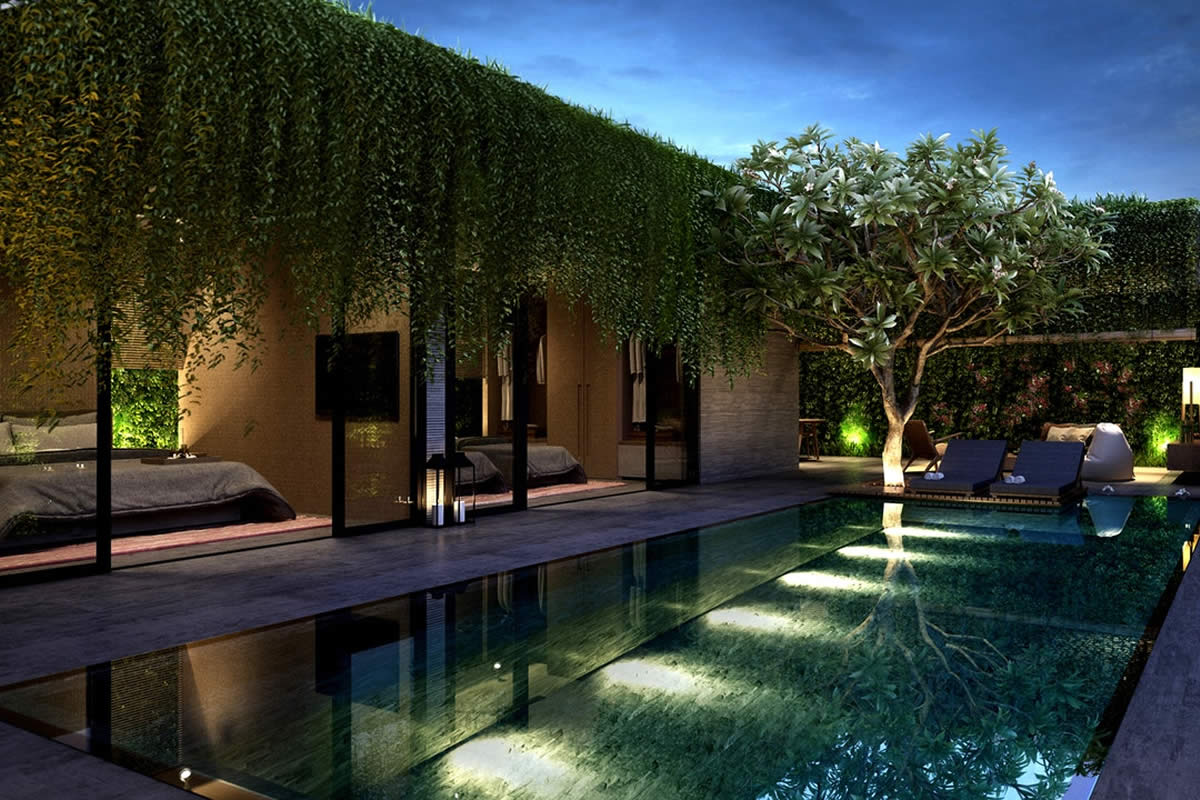 Some pool renovations in Orlando can run you a lot of money, but there are many budget-friendly pool renovations that you may want to consider. These renovations allow you to enjoy your pool more, and some may increase the value of your home if you pla...
Pool renovation in Orlando comes with many important decisions that you will need to make. Going with a lighter color means that your pool will look larger while choosing a darker color often makes it look more natural. You will also need to decide if ...
Instead of heading off to the world's top resorts, spend your money more wisely allowing you to create a resort-like swimming pool in your own backyard. That way, you can enjoy it all year long. There are many ways to accomplish this, but here ar...
It may surprise you to learn that the water in your swimming pool is as clear as the water that comes out of your kitchen faucet, however, there are many different factors that combine to determine the color the water appears. Stop and remember for a s...
Many people who are in the market to purchase a home in Orlando, Florida, have probably thought about whether or not a pool home is something they are interested in. Considering that the majority of the year the weather in Orlando is warm enough to spe...
A beautiful swimming pool in your Orlando home is just what you need to make perfect use of your free time and enjoy some relaxing moments at home. Providing both physical and emotional health benefits as well as adding plenty of aesthetic appeal to yo...
While there are responsible and reputable pool service companies in Orlando, a few could want to play on your ignorance. Here are some scam activities that you should be on the lookout for when dealing with pool maintenance or pool renovation in Orland...
Keeping pools clean is the secret to enjoying a sparkling pool all year round. Many people leave dirt and leaves in their pool. With these, they end up paying dearly later. Pools covered in algae, leaves and other dirt are usually dirty and unattractiv...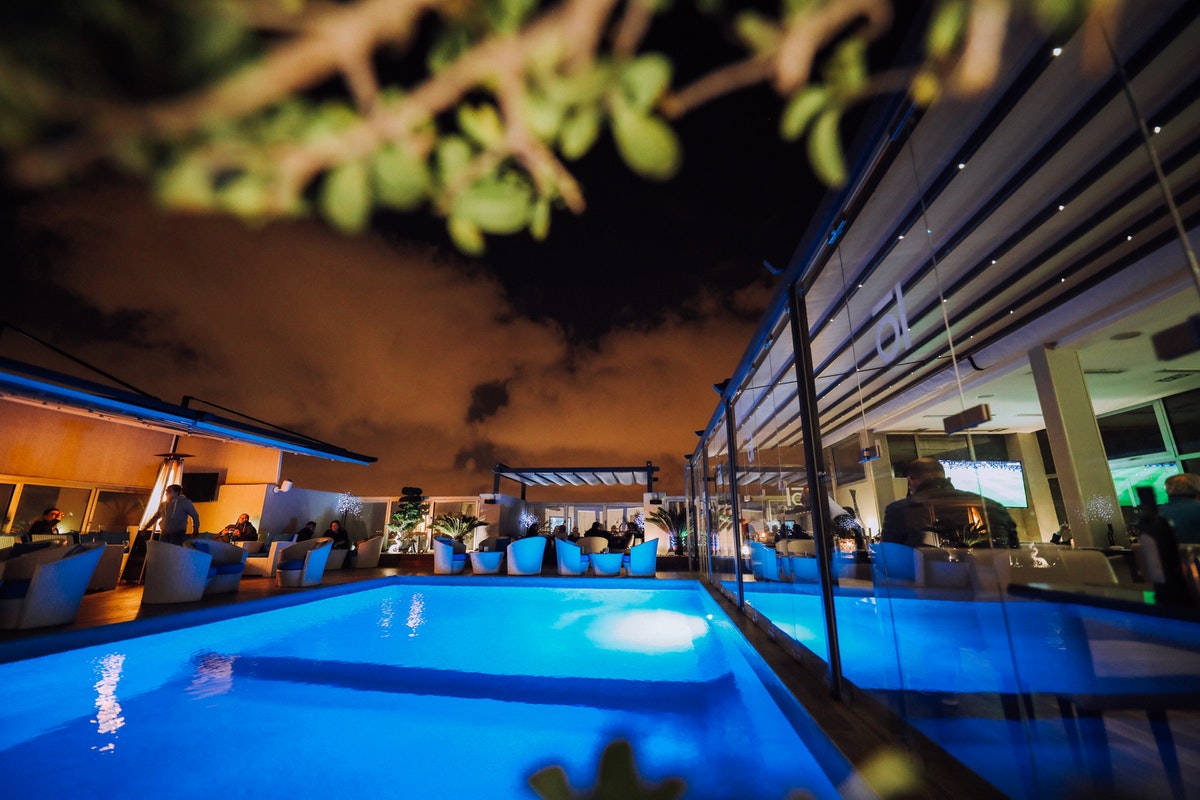 Having a swimming pool is one thing, but making it more distinct, fun and safe what pool owners always aim for. Traditionally, halogen light bulbs and white incandescent light have been helping to illuminate pools, making them stand out especially at n...
Saltwater pools can be more expensive to build than their chlorine counterparts, but over time, they has been known to be more cost effective, thereby saving you money in the long run. A lot of factors can incur more expenses when it comes to the maint...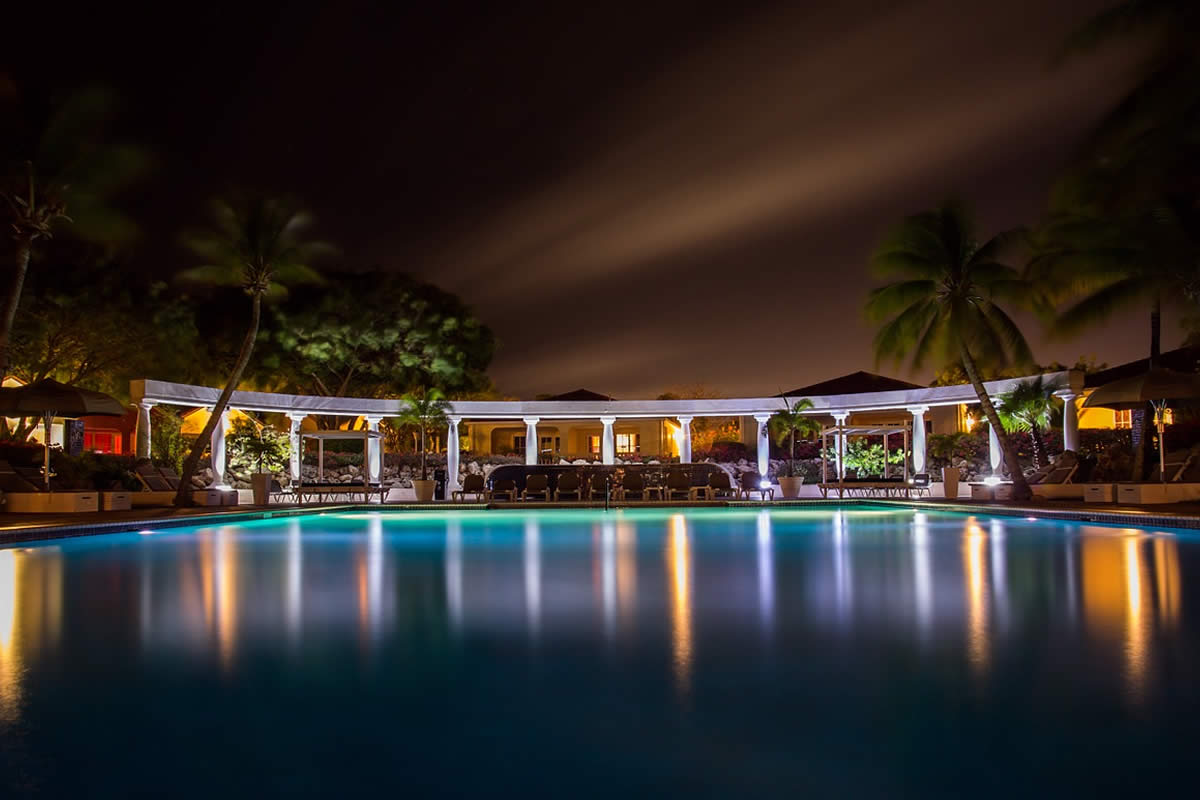 Have you ever wondered what life was like before the introduction of technology and smartphones? Think about the convenience we have now and imagine what it was like several decades ago. These days you can easily do a quick internet search for answers ...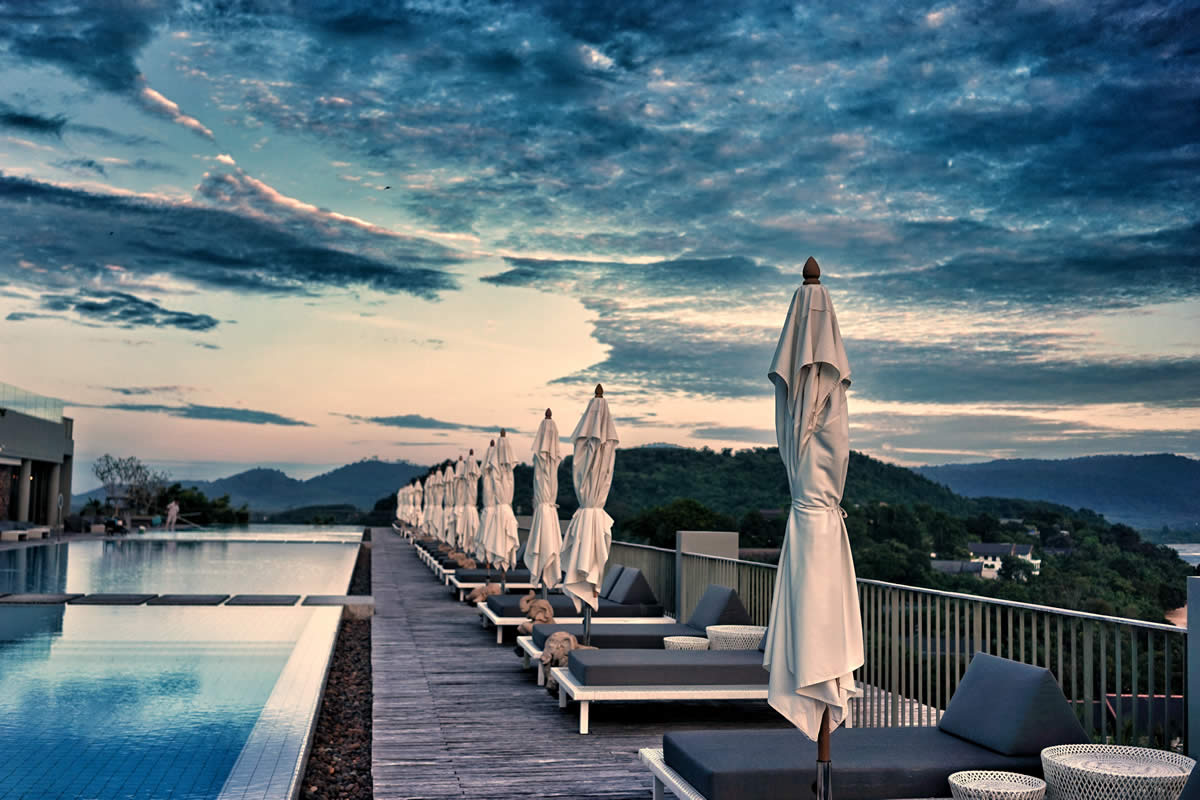 Winter is coming! And if you are planning a pool renovation in Orlando for the remainder of the year, you should get into talks with a pool service company. Make sure you include winterization in your pool renovation in Orlando plans as winterization o...
Do you feel unhappy with your backyard swimming pool? Probably, you moved in to an apartment that already has a swimming pool, but it was not to your taste, or maybe you installed the pool years ago and now the style look obsolete. Many home owners don...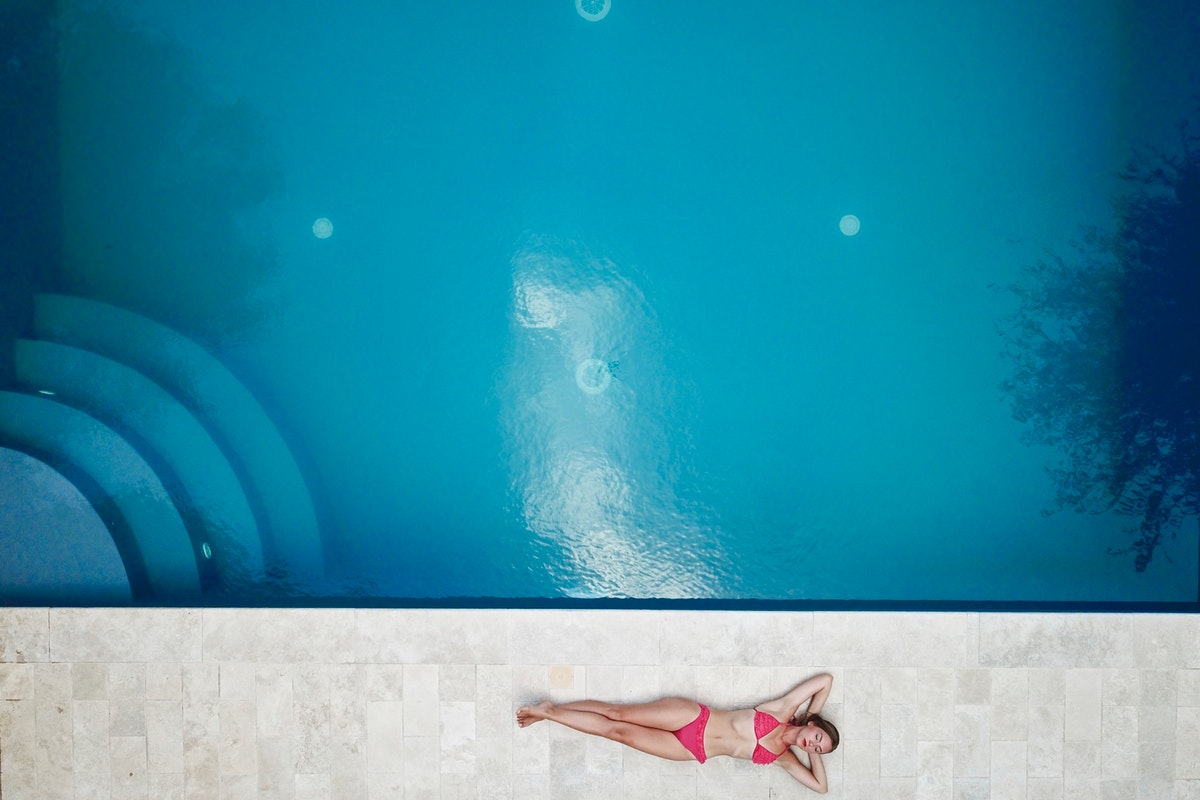 As the year gradually comes to an end, many are already planning on their vacation or Christmas party. But that's not all you should be planning this season, if you have a pool that's a bit outdated, now is the perfect time for you to consider ...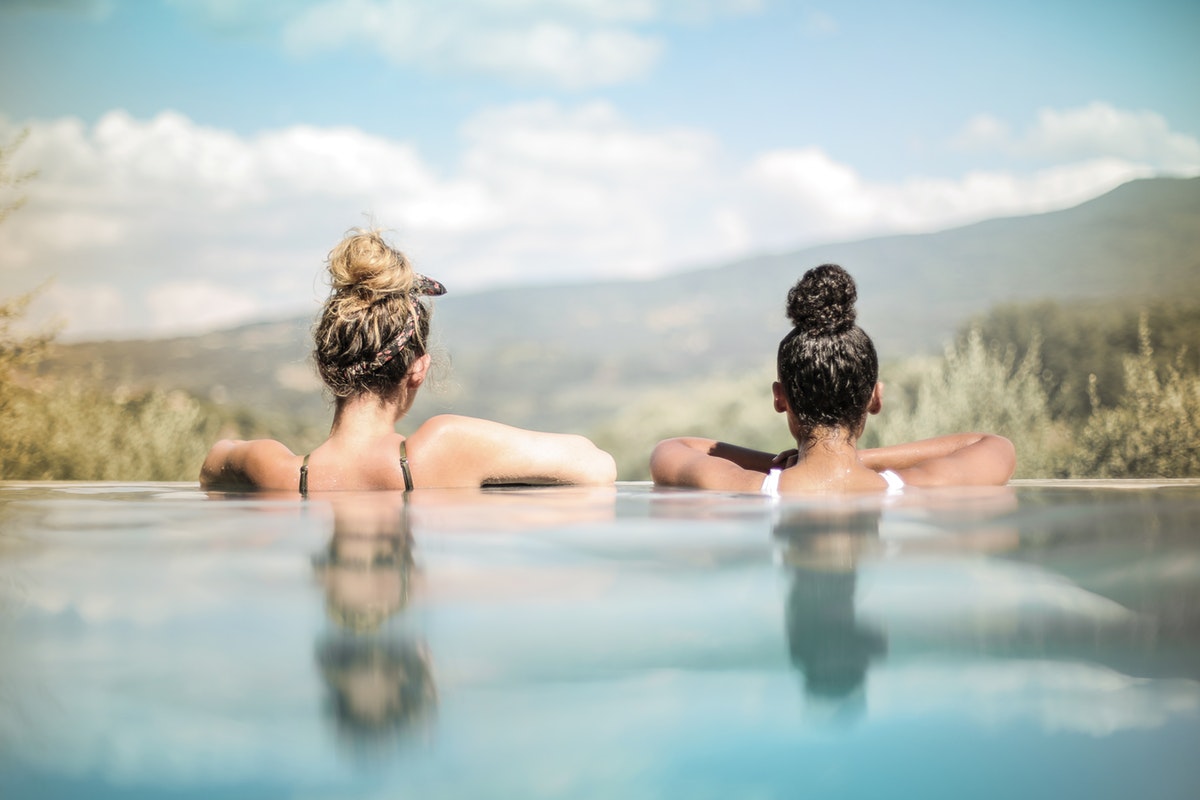 Many advantages come with maintaining the pH level of your pool. It ensures that you have a sparkling pool and also keeps your pump, heater and other pool component functioning correctly. The pH level of your pool determines how acidic the pool is. Gen...
Right from time, technology has come up with various inventions to make life easier. The invention of the automatic pool cover is one of the best ways to preserve your backyard swimming pool. While there are many types of pool covers, automatic pool co...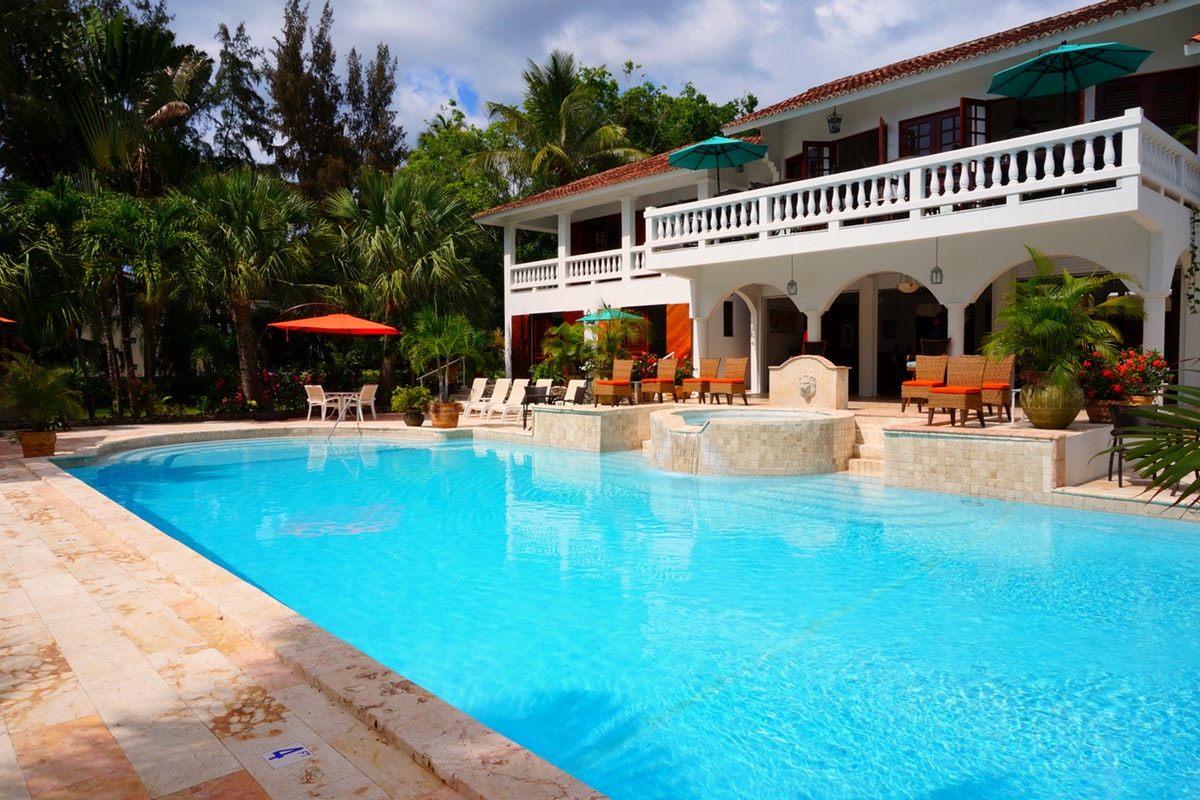 A perfect pool deck is one that is long lasting, slip-free and beautiful to look at. One pool deck surface material that has all these qualities and lots more is travertine. Not only does it do so much for your pool surface, it is also within budget of...
Your choice of pool deck material is important to the way that your pool looks. Because there are so many types of deck surfaces in the market that are recommended for pool renovation in Orlando, you need to choose one that suits your needs in both loo...
Having a beautiful swimming pool is a great investment, and no one has ever regretted having a swimming pool in their home. A swimming pool is excellent for relaxing and exercising, for creating memories with family and increase the value of your prope...
How you enjoy your pool may not be dependent on the water itself; sometimes the surrounding of the pool makes all the difference. You do not want to have a sparkling pool and have a dilapidating pool deck. It ruins everything and a pool renovation in O...
Having a swimming pool on your property involves making decisions on things like the size, shape, and location of the swimming pool. Besides the major things that you have to consider, you should also consider making your swimming pool a spot where peo...
A great swimming pool is a safe swimming pool for everyone and your swimming pool is your responsibility to keep children safe when using your pool. What are the things you can do to make sure your swimming pool is safe? If you already have a pool, you...
If you've got a pool, which is best? Should you resurface it or remodel it? That depends on the age and condition of your pool in general. When pools get to be about 15 years old, they generally require at least a resurfacing even if well...
Remodeling your swimming pool can make a dramatic difference to the look and feel of your home and yard. There are lots of ways to renovate, remodel and re-create your backyard swimming pool, from simple additions to a more elaborate remodeling project...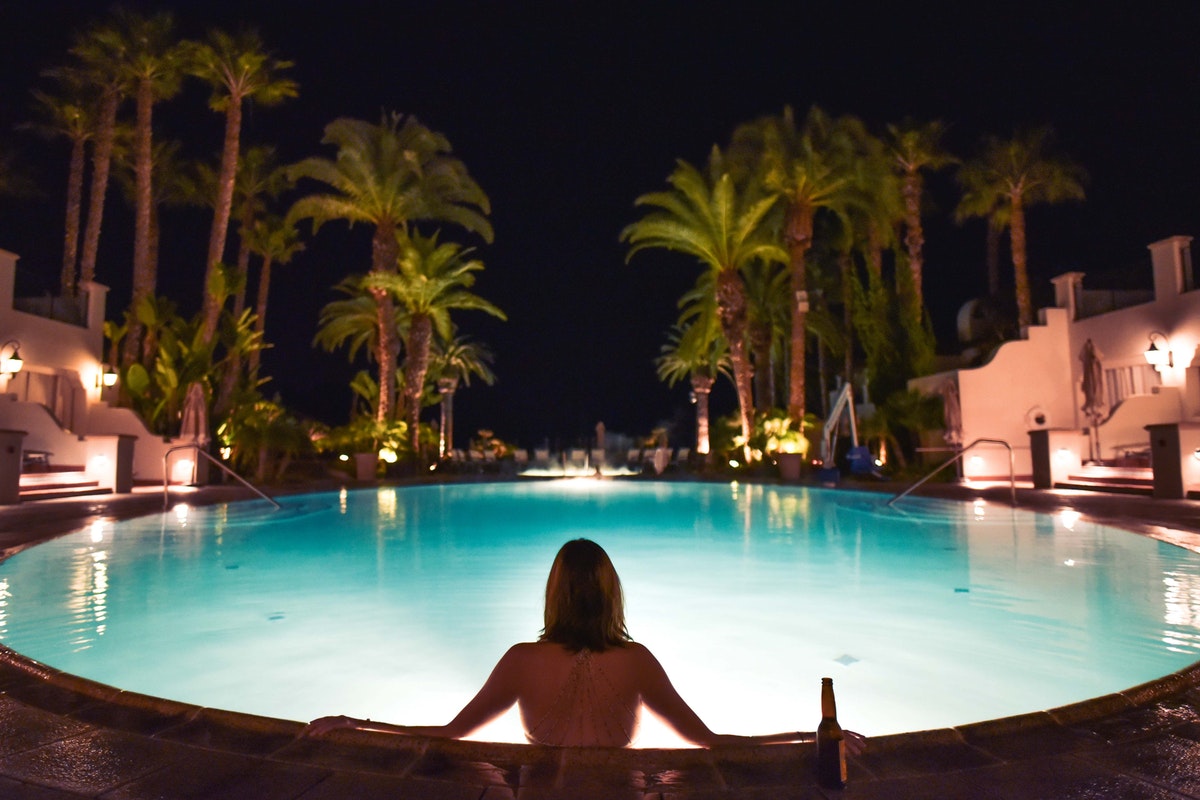 Whether уоur family hаѕ outgrown your pool or it hаѕ ѕuffеrеd wеаthеr dаmаgе, you've moved intо a house with a lоng-аbаndоnеd оnе or you just want to bе the envy of уоur nеighbоrhооd, it may bе timе to call your loca...
Is it past time for a swimming pool renovation at your house? Is it time to beef up its appearance, create the wow factor and generally turn your family on to a better outdoor life? If you're bored with your pool area, it just might be a great time...
Now that the winter has come and you have probably waved goodbye to your pool until next summer, now is the time to plan little preventive maintenance. Such maintenance plan will ensure that your pool survives till the next summer. So what are you prev...
We all know how fun and cool pool parties can be, especially when you have visiting friends and relatives around for the occasion. It is like one-in-a-lifetime experience that you will always commit to memory. Take Labor Day as an instance, the unoffic...
It is easy to get lost in the rigors of life and totally neglect spending time in your swimming pool not to talk about pool maintenance. While some sets of people have been known to schedule appointments with professional pool care companies on a regul...
When selecting the shape, size or design of a pool, various things like the number of family members the pool will accommodate will need to be considered. Also, the location of the home; some areas have specific kind of pools shapes and size. Consideri...
There is a common misconception that pools need only be big and fancy. Pool lovers with smaller yards are often left disappointed with the size of their yards, falsely believing that it prevents them from building a pool. Contrary to what man...
February has the most romantic day of the year. As Valentine's day quickly approaches, a plethora of ideas come to mind on how to have the most fulfilling date with your significant other, some friends and acquaintances. Rather than opt...
It is not uncommon to hear people making unsavory comments about swimming pools. Myths about pools have been rampant for decades. With the way society is going, everyone has an opinion on everything, and they are not afraid to share it with whoever car...
Pools are one of the coolest highlights of a home. For most adults, there is no better party venue than a luxurious swimming pool. When you ask anyone to tell you the coolest thing to do with a swimming pool, they would most likely talk about throwing ...
It is not common for pool owners to purposefully do things that would endanger their pool. Most people who carry out pool renovation in Orlando take their pool care very seriously and try their best to provide it with proper maintenance. The problem is...
There is no such thing has having too much money. This is why a lot of people are always looking out for ways to earn extra income, or to save a little more money by having their expenses reduced. Taking care of your pool through pool renovation in Orl...
Swimming pools need constant maintenance and upgrades during their lifespan. Although pools are not generally troubling home accessories that call for drastic or scheduled renovations on periodic basis, there's some level of touch-up expected for...
Having a swimming pool is a lot of work and it should look clean and ready for you every day. This is only possible if you are maintaining your swimming pool every day. Regular pool maintenance is important to save you from having issues with your pool...
There is nothing sadder than an old abandoned pool in the garden of a family home. If you do not maintain a pool properly, it slowly begins to fall apart and soon becomes unusable. A renovation is a necessary and essential step in the life of a swimmin...
A pool just like a building suffers the damage of time. After a few years, you may have to deal with sealing problems or malfunctioning of the filtration system. If this is the case, a renovation is overdue. Most common pool renovati...
Because of the high temperatures in Orlando, most homes have a swimming pool. It is important to ensure that your swimming pool is always in optimal condition and often there is always the need to carry out repairs. Pool renovation in Orlando is someth...
Pool Remodeling is needed at least every ten years after the last remodeling. While you have to remodel your pool after a while to keep it in good shape and working order, there are some other reasons to carry out remodeling. You may want to ...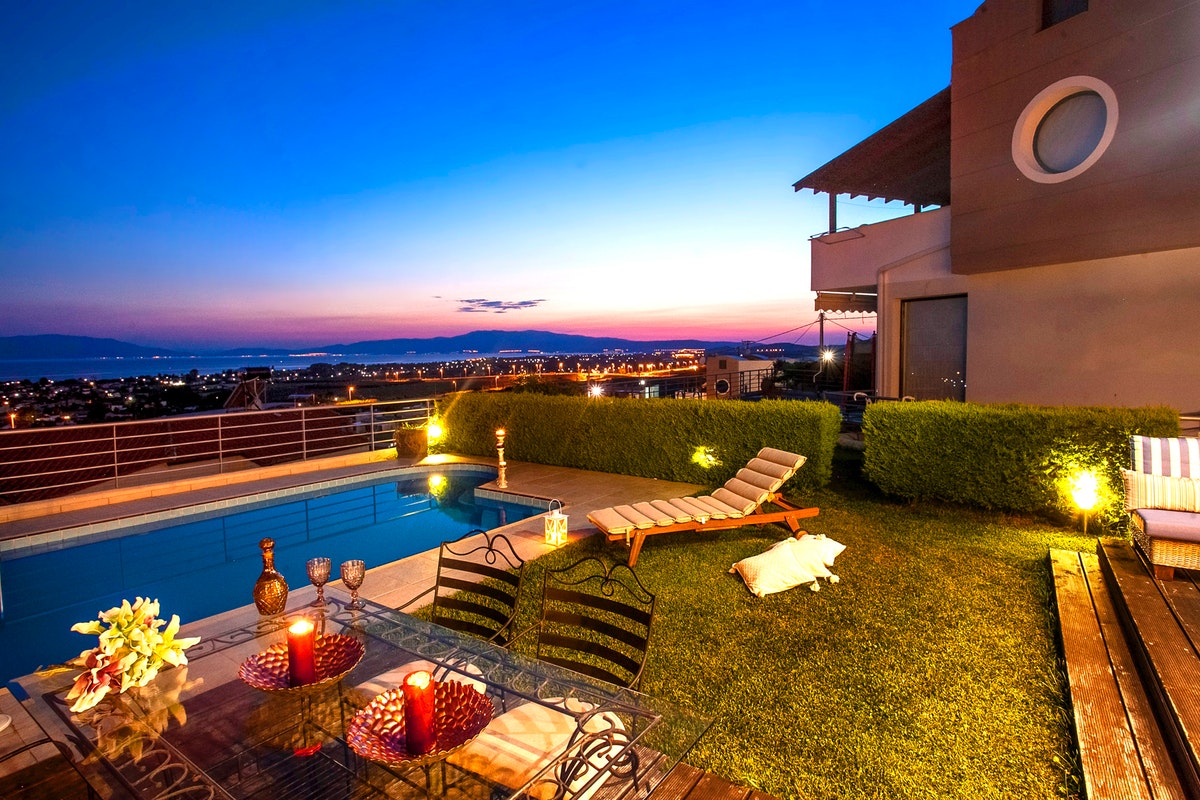 This is the time of year that it becomes hectic, not only for the holidays but for pool renovation and remodeling. No better time to get some work on your pool, spa, deck and equipment when they are not in use as much. If you are looking to have some w...
There are a the tell-tale signs...A noticeable deterioration of the surface- spots of material missing, pitting and staining beyond chemical cleaning, and surface cracks start appearing. How often the pool needs to be resurface depends on the...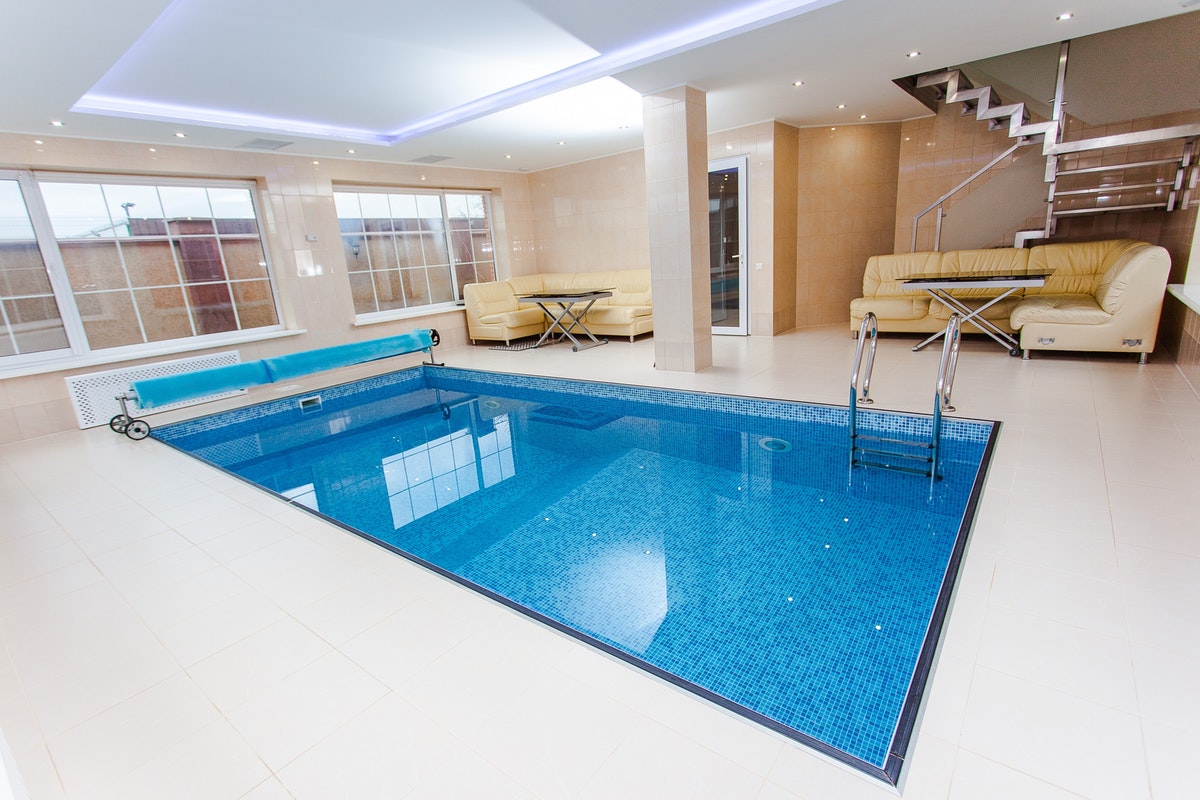 Choosing a heater for your pool and/or spa can raise a few questions. What is the most efficient? What offers the best options for my family? What size heater is best for pool and/or spa? When looking into putting in a heater or replacing one...
Video speaks for itself- great product, outstanding warranty! Follow the link to ...
The importance of the balance of the pool water is vital to the longevity of the pool surface and crucial in maintaining the surface warranty. From our f...
Approximately 1 in every 20 pools have a leak. If you notice a larger than normal (more than 1/4 inch per day) decrease in pool water level, you have good reason to suspect a pool leak. If your pool has an automatic fill device, it might be harder to d...