Five Materials to Use for Your Pool Decking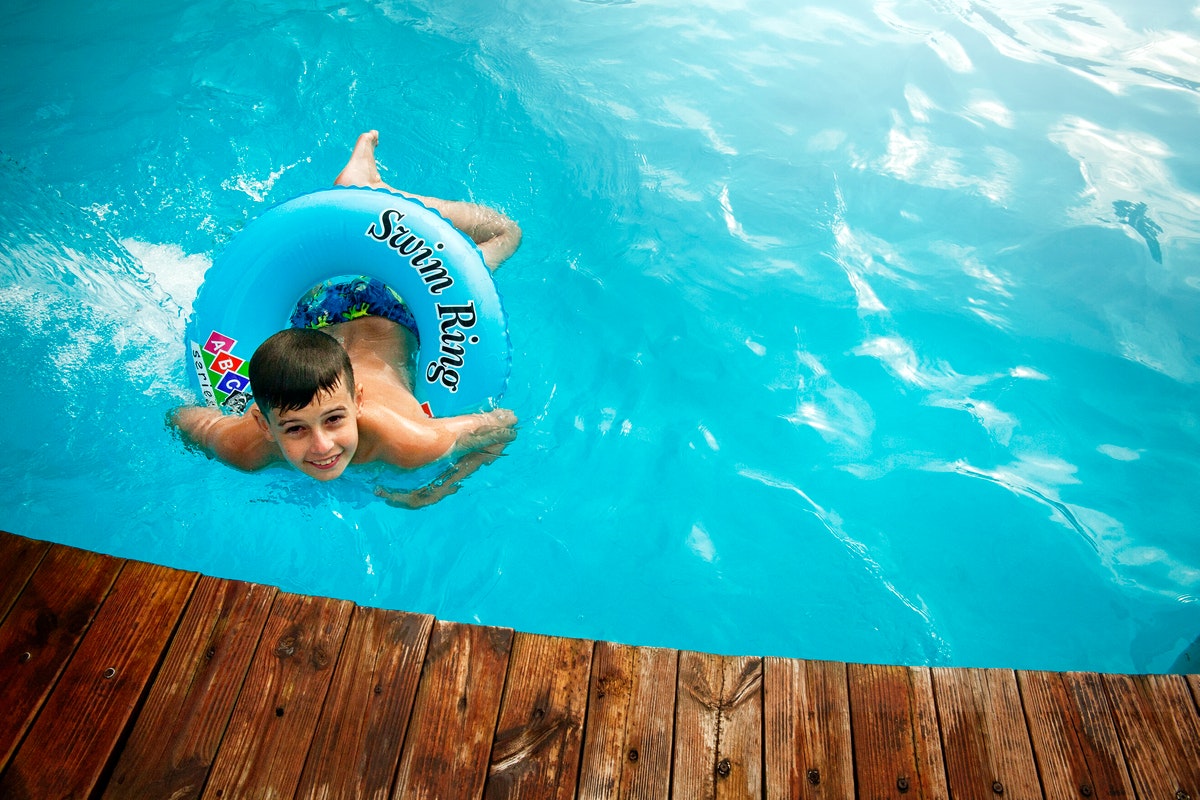 Are you looking to remodel your existing pool? Do you want to enhance your pool with exterior features like a new deck or a patio? There are many ways you can upgrade or enhance the swimming pool in your Orlando backyard, and one great way is to start with changing out your pool deck materials. If you are unhappy with the area surrounding your swimming pool, you may want to consider enhancing or even adding a new surface to welcome your swimmers. Our experts in pool renovation in Orlando can assist you with the process of changing your pool decking. There are a few quality materials you can choose from in order to upgrade your swimming pool decking.
Concrete
Concrete is one of the most popular options for pool decking, as it is both easy and cost-effective to install. Benefits range from its durability over the years and little maintenance, which means that you can spend more time enjoying the pool. If you are looking for ways to customize or add style to your concrete, you can alter the salt finish to change its color, and you can also add concrete stamps to provide texture.
Wood
Wood decking is another common material for decking that surrounds a swimming pool. Wood is available in many varieties, styles, designs, and patterns, which makes it an attractive option for customizing your deck to your pool design. It also works well with both in- and above-ground swimming pools.
Stone
This is a natural material that can add both texture and design to your pool area. Stone can also be slip-resistant, which provides safety to those who are swimming in your pool. It offers many benefits, such as a natural appearance, flexible design options, and the ability for customization. This is one of the most popular options for those looking to enhance the design of their outdoor oasis around an in-ground swimming pool.
Pavers
These are another popular material that can match the style and design of any pool renovation in Orlando. Pavers can come in a range of styles, textures, shapes, and sizes, which allows pool owners to match their designs perfectly. These offer a sleek and organized appearance and long-lasting material that requires little maintenance.
Tiles
Tiles add a unique appearance that can match the style of any outdoor oasis, which makes them a popular pool decking material. These have the flexible option to be customized to your liking, and they are also easy to maintain. Also, tiles are also an affordable option for those that are looking for budget-friendly enhancements to their outdoor space. Those that have young children should be aware that tiles may be slippery when placed around a swimming pool.
These are some materials that are commonly used to enhance the decking around many pools. As specialists in pool renovation in Orlando, we can help you choose what is right for your pool remodel. Contact us to get started with your pool remodel today.