Six Pool Upgrades to Consider This Fall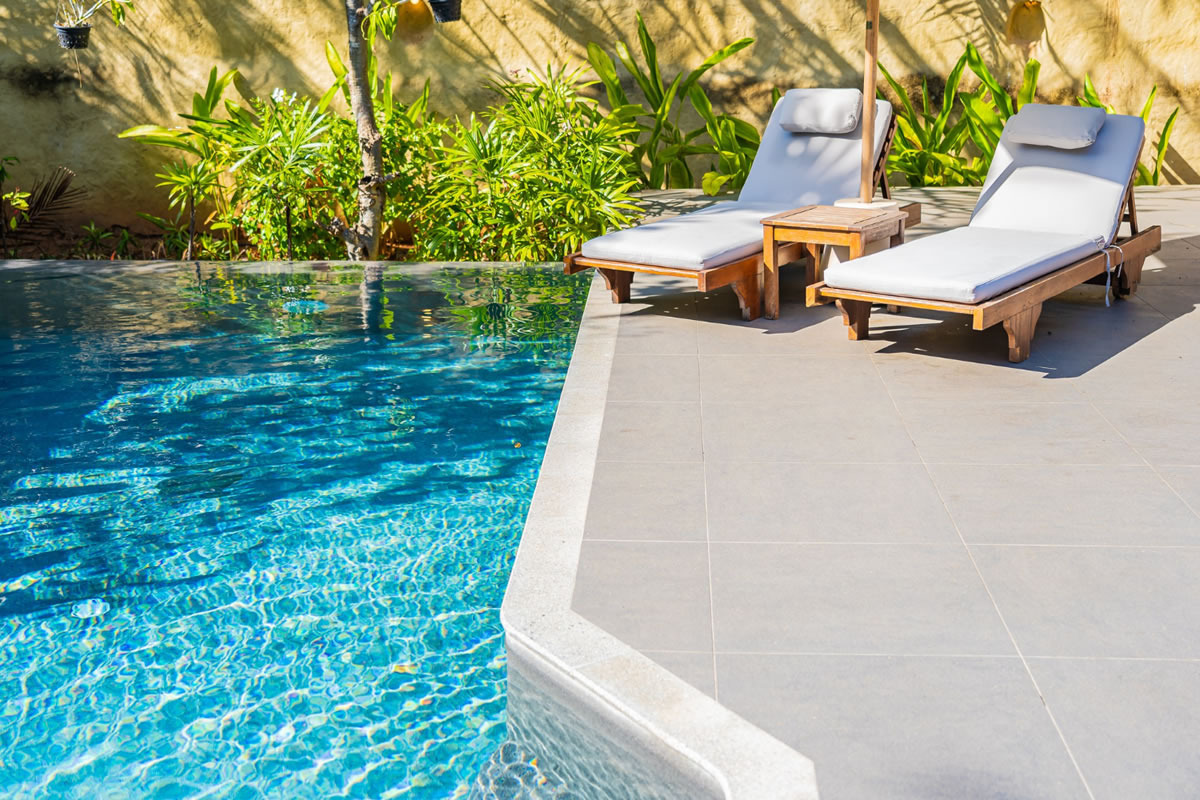 Are you ready to make some changes to your swimming pool and surrounding area? Do you want to make a few upgrades to your Florida pool? Pool owners spend much of their time caring for and maintaining their pools. This means that they deserve to spend some extra care and attention on upgrading their features and enhancing the style of their pool area. As experts in pool renovation in Orlando, we are here to help. These are some pool upgrades that you should consider this fall.
Get a New Pool Liner
If you have an outdated pool liner, it may be the perfect time for a replacement. You can choose the design and style of your pool liner to reflect the overall style of your backyard. A new pool liner is a quick and affordable way to update the entire appearance of your pool.
Upgrade Tile and Coping
When you want to make a stylish and functional change to your pool area, consider updating the tile and coping. Replacing loose or cracking tile and coping may be about even more than just the style of your pool, but it can also improve the function and safety of the area as well.
Install a Tanning Ledge
Tanning ledges are popular additions to many in-ground swimming pools in Florida. They give you the opportunity to soak up the sun without needing to sit on the side of the pool or stay on a floating raft the whole time. If you love soaking up the sun by your pool, you should consider installing a tanning ledge with some in-pool loungers.
Replace Waterline Tile
A simple update that makes a large impact on the appearance of your pool is replacing your waterline tile. The tile that runs alongside your water line makes an attractive and unique feature that can easily be replaced without ripping out the entire pool. Because of this simplicity, it is one of the most popular pool updates.
Install a Slide or Diving Board
Do you want to make your pool more entertaining for you and your family? If you love to host pool parties or have plenty of young swimmers, you may want to consider adding a fun feature to your pool. Slides or diving boards are great for enhancing the entertainment in your swimming pool, providing hours of fun to the whole family.
Add a Pool Deck or Patio
Having a beautiful and attractive surface on the outside of your pool is also a great way to enhance the appearance of the entire pool area. Consider adding a pool deck or patio around the pool to provide a safe and smooth surface for swimmers. It will also be beneficial to create a tanning space or place for pool watchers to simply enjoy a beverage or relax next to the water.
These are a few updates you should consider making to your swimming pool. When you are ready to update your pool, trust our experts in pool renovation in Orlando. Contact us to hear about how we can help you design the pool of your dreams today.