Five Small Pool Remodeling Ideas that Make a Big Impact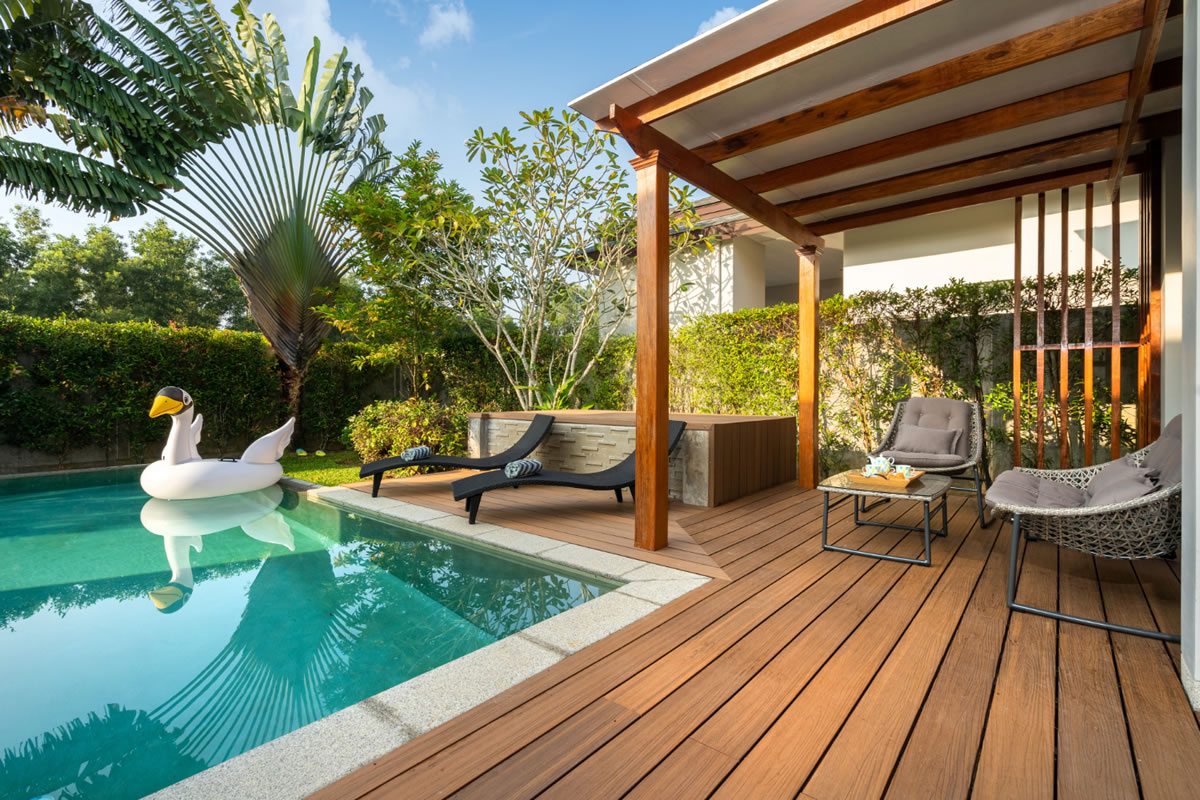 Do you want to make some much-need updates to your pool? Are you looking to spruce up the appearance of your outdoor swimming pool? For those of you who do not want to have a full pool renovation in Orlando but still want to make a few changes to the materials or look of your pool, you will want to consider some of these small ideas that can make a big impact on your pool this year.
Get a New Pool Deck
Whether you notice peeling paint or want to get a different decking material, you should consider updating your pool deck or getting a completely new one. While this will not change the appearance of the pool itself, it can provide a fresh update to the entire outdoor space. A new pool deck can provide you with a sleek and polished look when you are lounging poolside.
Update Poolside Furniture
Another small change you can make is to update your poolside furniture. Wicker lounge chairs, sofas, and dining sets are a great way to encourage your guests to enjoy their time spent at your pool. Most poolside furniture is created with durability and longevity in mind, which mean that it will be a great investment that will provide you with years of enjoyment.
Add Elements of Shade
Adding shade to your pool is another way to change it up this fall. Consider investing in a small poolside cabana or installing umbrellas in the decking or patio. Some swimming pools even offer tanning ledges that have umbrella features to add a bit of shade when you are laying in the water.
Replace the Waterline Tile
A simple way that you can change the appearance of your entire swimming pool is to replace the waterline tile. Since this does not require you to have to drain all the water and replace the entire liner, you get the overall impact of a brand-new appearance without all the renovation hassle. Consider changing out the color and style of the tile so that you can notice a drastic difference in the aesthetic of your pool.
Prioritize Safety
No matter what, you always need to prioritize safety when you are making any changes to your pool or pool area. Consider features like stairs, ladders, and pool materials that also prioritize the safety of your swimmers. By working with the experts in pool renovation in Orlando, you can design a pool that is both safe and beautiful.
These are a few of small pool remodeling ideas that you should consider trying this fall when you want to make a big impact. When you live in Florida, you can enjoy the perks of your swimming pool all year long, making an investment in a pool renovation in Orlando worthwhile. Contact All Phase Pool Remodeling to start designing your new outdoor oasis today.