Five Pool Remodeling Trends on the Rise in 2021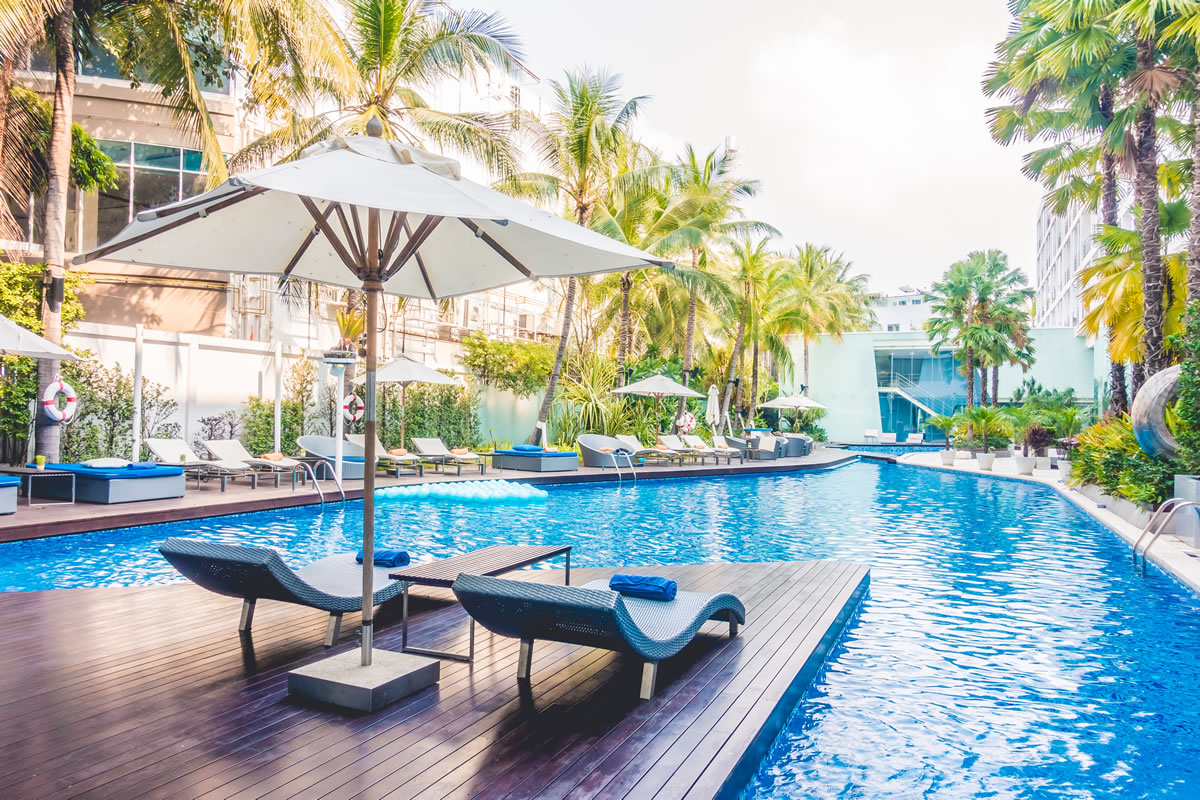 Are you finally ready to renovate your outdated swimming pool? Are you looking for ways to improve the pool while still making the best decisions for the value of your home? Pool renovation in Orlando can increase the appearance of your swimming pool while also increasing the safety and the property value of your home. This is a win-win for everyone. When it comes time for you to make changes to your pool, you want to consider the trends that are currently popular. These are some the pool renovation trends that are on the rise this year.
Update Your Pool Deck and Patio Materials
One simple way to make a large impact on the appearance of your swimming pool area is to update the pool deck or the patio materials. Not only can this enhance the appearance of the area, but it can also improve the safety as well. If you notice cracked stones or splintered wood, it is time for a replacement. These surfaces can endanger those that are walking barefoot around the pool. Consider adding more durable paved surfaces that can last for years with a beautiful and smooth appearance.
Add Elements of Shade
Nowadays, there are many permanent features that you can add to your pool area that offer your swimmers (or loungers) shade. Tanning ledges come equipped with areas that you can place umbrella posts to offer the best of both worlds, as swimmers can lounge in the water while also being in shade. Also, poolside cabanas or small covered patios offer an entertaining space that rivals no other.
Improve Landscaping
A simple way to update your pool area is to improve the landscaping around the pool. By adding shrubs that offer privacy or planting flowers that add color, you can drastically improve the appearance of your pool area with just a few shrubs. Also, hanging string lights or installing light posts in your landscaping can also offer nighttime swimmers with an attractive ambiance to enjoy.
Enhance the Waterline Tile
A way to improve the appearance of your actual swimming pool without a complete overhaul of the entire pool is to change out the waterline tile. The line of tile that is visible right at the waterline can be a focal point for any pool. Because there are many options and customizations available for waterline tile, you can choose anything that matches your overall aesthetic.
Prioritize Safety
When you are making any changes to your swimming pool, you always need to prioritize safety above all else. Even if something may not be the most attractive, there are certain pool rules that need to be met in order to keep your swimmers safe at all time.
These are a few of the ways that you can update your pool this year. When it comes time for your pool renovation in Orlando, you will want to make the best choices to increase the value of your pool and improve the appearance of your yard. Contact All Phase Pool Remodeling to hear how we can help you today.