7 Reasons to Consider Pool Renovation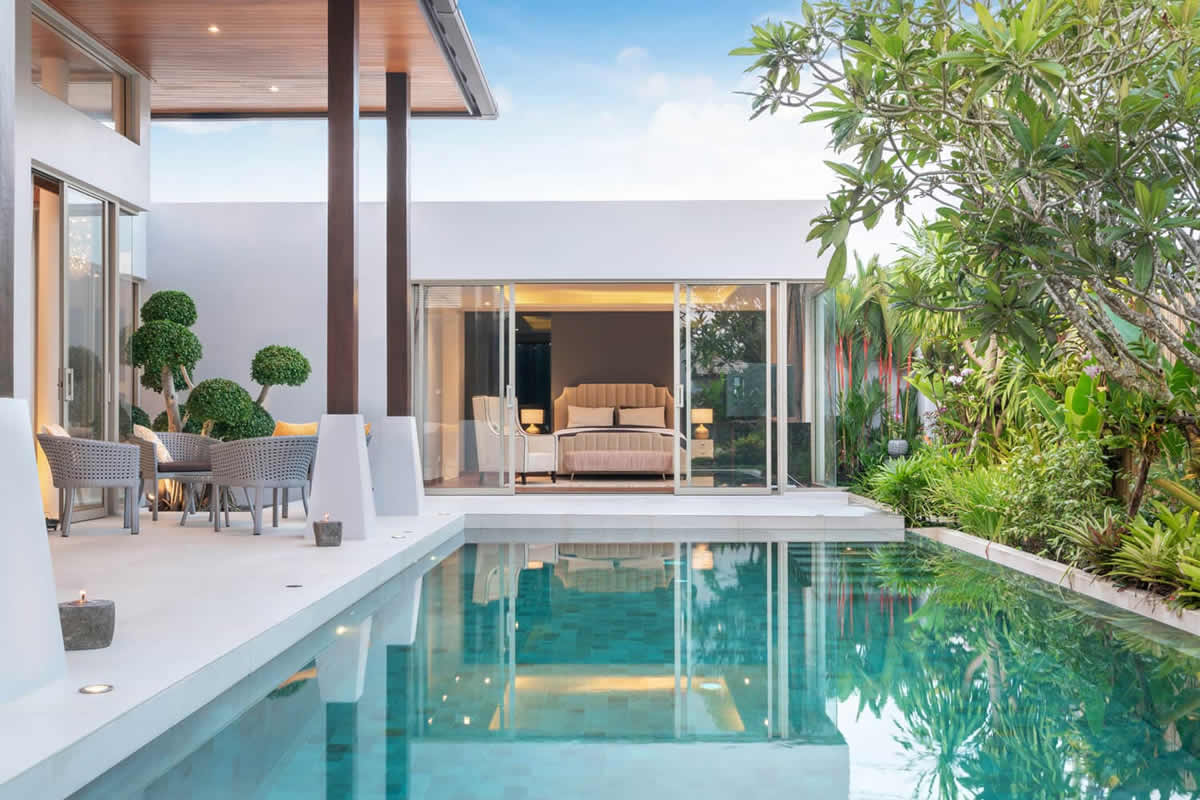 It is wintertime, and your pool is likely shut down for the season. Now is the perfect time to reflect upon your summer pool fun and think about the condition of your pool and water features. If your pool is not meeting all of your recreational needs, it may be time to consider a pool remodel. Our experts offer these reasons why you may want to consider pool renovation in Orlando.
The pool is not working correctly.
It is definitely time to reach out to an expert if your pool or hot tub is not working correctly, as obvious as that may seem. Pool design and construction companies also offer repair and maintenance services in many cases.
Cracks and leaks.
It might be time to consider renovations if you have cracks or leaks in your pool. Pool cracks can limit your pool enjoyment, even if they are only cosmetic and on the surface. Cracks that cause leaks are a much bigger problem and can occur with the shifting of temperatures or soil.
Unsanitary pool conditions.
Chlorine levels are not the only things that can cause an unsanitary pool. You may have other issues like mildew, mold, or a breeding ground for mosquitoes. In addition, if your filtration system is broken or you have recirculation issues, these can cause unsanitary pool conditions as well.
Significant settling or movement.
The cracks mentioned recently may indicate that you have significant movement or settling in the ground beneath your pool area. If you're seeing gaps between the earth and concrete used to build your pool, reaching out to a pool remodeling service is crucial to fix your problem.
Your pool area is outdated.
If you've had your existing pool for an extended period, there are several ways that it may be outdated. First, it is likely that your equipment is not up to date and not as safe or functional as what is currently available on the market. Your pool and pool equipment being outdated may be causing you to lose money due to efficiency. Finally, if you have outdated equipment or efficiency, it's also likely that your pool is outdated in terms of features and trends available on the market now.
Your pool area is unsafe.
In 2008, the VGB Pool and Spa Safety Act became an enforceable law to reduce the number of people and young children killed or injured in spas or pools due to problems like entrapment. However, your pool may not be VGB compliant if installed before 2008 or by a pool installer with questionable quality standards.
Protecting the safety of your guests and family is very important, but so is compliance with the law.
Your pool is ugly.
Remodeling your pool due to safety and maintenance issues is essential, but so is making sure that your curb appeal is intact and your pool area is appealing. There have been many advances in pool technology and aesthetic offerings, so now may be the best time to remodel your pool or spa area. Keeping your pool updated is just as crucial as renovating the property. Remodeling a pool does not necessarily mean taking the whole thing out and starting from the beginning. A pool can be renovated to be more beautiful and provide more fun for your family and friends in many situations.
Renovating a pool while it's already closed down for the season is a great time to get ready for next year's fun. Call us today for more information on pool renovation in Orlando.