Ways to Create Gathering Spots in and Around Your Pool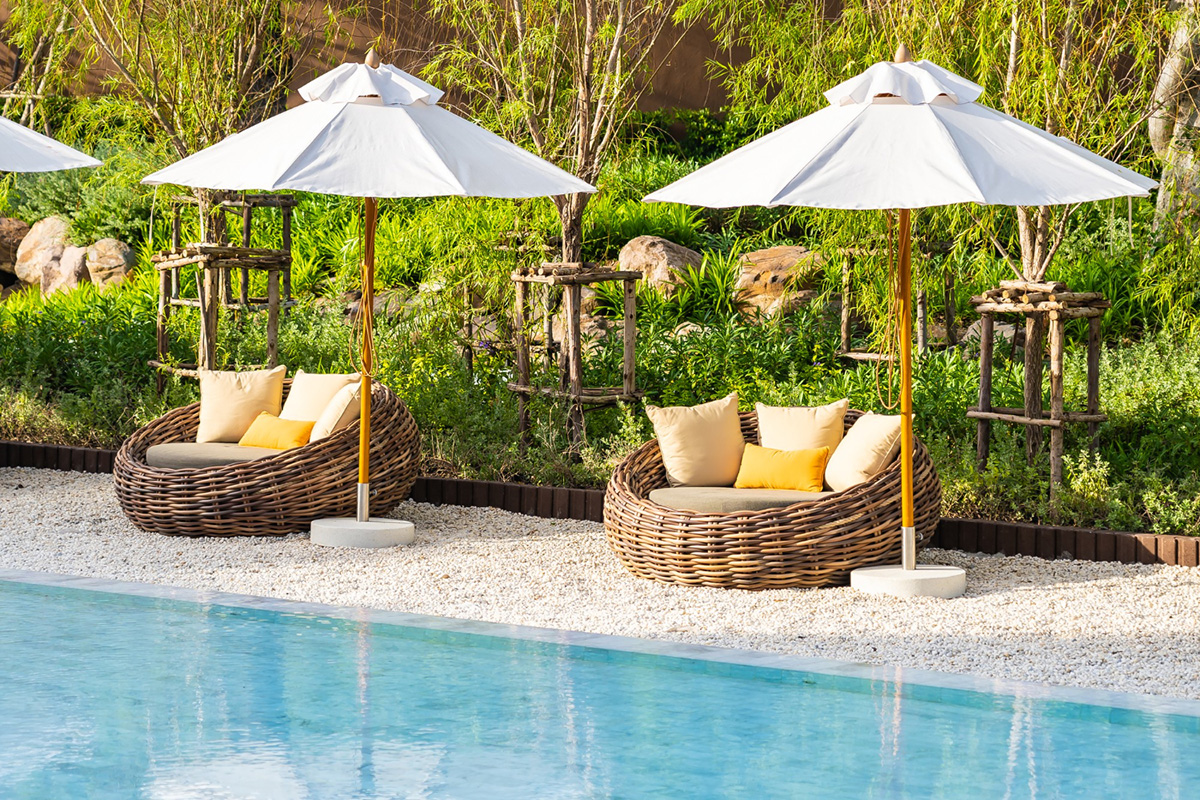 Spending time in or around a pool can be a great way to relax and enjoy your outdoor space, but without designated gathering spots, your pool area can feel disjointed and uninviting. Whether you're planning a new pool or looking to spruce up your existing space, incorporating gathering spots in and around your pool can create a cohesive and welcoming environment for you, your family, and your guests. In this blog post, we'll explore some creative ways to create gathering spots in and around your pool.

1. Install a Swim-Up Bar
A swim-up bar can add both functionality and fun to your pool. With a swim-up bar, guests can order drinks without ever having to leave the pool. It also creates a central gathering spot for conversation and socializing. Swim-up bars can be built in a variety of styles, including tiki hut-inspired designs, modern, or classic. Plus, they can be customized to fit the size and shape of your pool.
2. Add Lounge Chairs and Umbrellas
Creating an area with comfortable lounge chairs and umbrellas can provide a relaxing retreat for those wanting to take a break from the pool. Choose lounge chairs with plush cushions and adjustable backs for maximum comfort. Umbrellas not only provide shade but also add a pop of color to your space. Place a few tables between the chairs for drinks and snacks.
3. Create a Fire Pit Area
A fire pit area can be an inviting gathering spot for lounging, roasting marshmallows, or hosting a cozy evening get-together. A built-in fire pit with comfortable seating is perfect for a cooler evening or an after-dinner gathering. Surrounding the pit with rocks or using fire-resistant materials ensures safety. Add some fairy lights or candles to improve the ambiance.
4. Design a Stone Patio or Pergola
Creating a patio or pergola area next to your pool can provide a shady spot for relaxation and socializing. A stone patio can add an elegant touch, while a pergola can provide some architectural interest. Either can be equipped with comfortable seating or even an outdoor dining area. This is also a great option if you want to add some greenery to your space - consider adding a climbing plant to your pergola.
5. Install Water Features
Adding a water feature can enhance the ambiance of your pool area and create a soothing background sound. For example, install a waterfall or create a pond full of koi, or add a fountain. It can make the area more serene and offer a visual point of interest. It's like having nature right in your backyard.
Conclusion
Creating a successful pool area involves much more than just the pool itself. Incorporating gathering spots in and around your pool is key to making the space inviting and comfortable. Whether it is a swim-up bar, fire pit area, pergola, or waterfall, each option has its unique advantages for a successful pool experience. By following these tips, you'll have a relaxing and enjoyable pool area for you, your family, and your guests. Remember to create everything to fit perfectly with the size of your pool and aesthetic style.
If you're looking for pool renovation in Palm Coast, FL, contact All Phase Pool Remodeling today for a free estimate.