Transform Your Pool Area with These Spectacular Landscape Ideas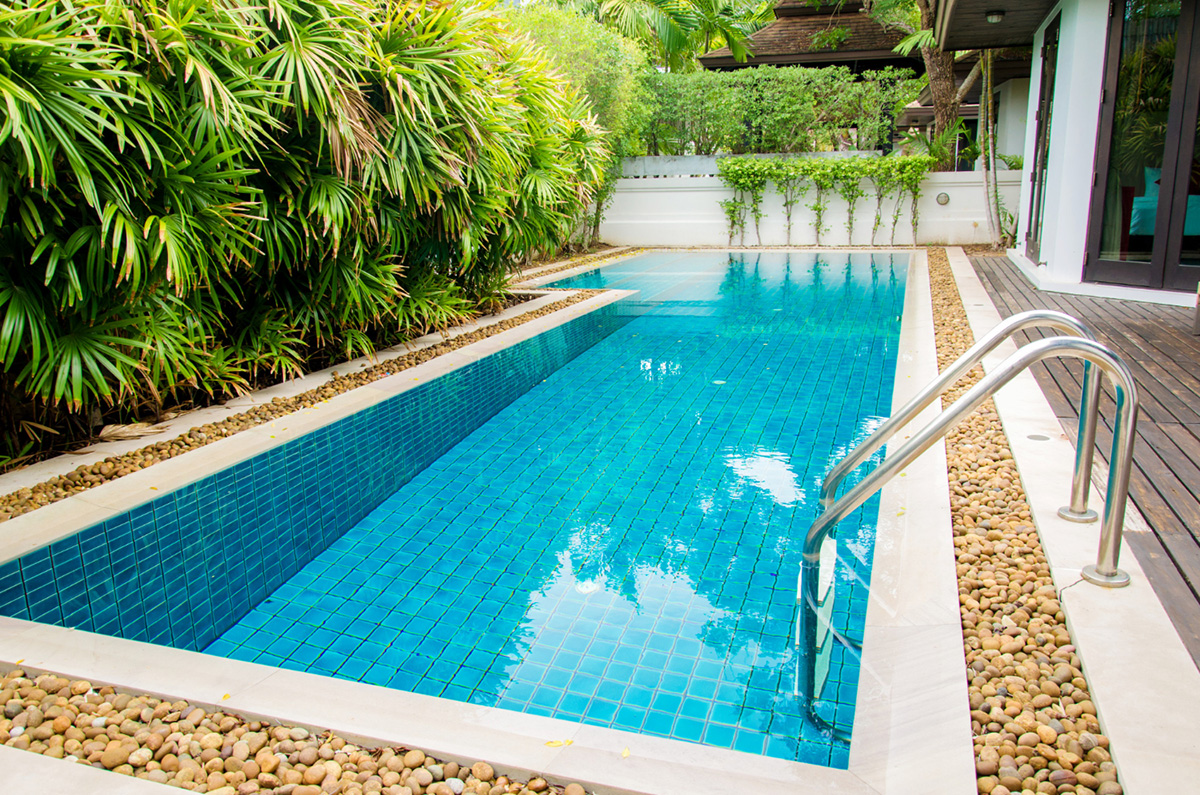 A pool is not just a space for water activities; it's designed to offer a relaxing ambiance to unwind after a hectic day, to spend time with family and friends, and to be the perfect spot to host a party. When it comes to a pool area, what surrounds it is essential. The landscape or hardscape serves as a backdrop and can complement your pool's beauty and decor. If you're looking forward to revamping your pool area to create a spectacular, fun, and functional space that meets your needs and preferences, then this article is for you. Here are several landscape ideas for pool areas that will transform your outdoor space into an oasis of relaxation and luxury.
1. Add a Water Feature
Adding a water feature to your pool area can transform your outdoor living space into a luxurious retreat. The sound of water can help reduce stress and create a serene environment. Fountains, waterfalls, and water walls can be an excellent addition to your pool area. A water feature can also serve as a focal point and add visual interest to your landscaping. Besides, water features can help to improve the air quality around the pool area and can provide a natural cooling effect during hot days.
2. Create Levels
Creating different levels in your pool area can add depth, dimension, and visual interest to your outdoor space. If you have an elevated pool, create levels by building a retaining wall and adding steps to provide access to different areas. If your pool is at grade level, create levels by adding planter boxes, raised beds, and other landscaping features. These layered elements will help to add texture and dimension to your pool landscape.
3. Install Landscape Lighting
Adding the right landscape lighting will help to enhance the beauty of your pool area and provide visibility during the night. Consider including pathway lights, spotlights, and underwater lighting to your pool area. Make sure to choose LED lights that are energy-efficient, durable, and long-lasting.
4. Plant a Garden
Adding plants and flowers to your landscape can bring color, texture, and life to your pool area. Consider the type of plants that can thrive around the pool area without posing a threat to the pool's water quality. You can consider planting succulents that add color and are low maintenance. Besides, succulents can also thrive in harsh environments and are drought-resistant. Whether you choose hedges, shrubs, or flowers, keep in mind that the plants should complement the overall design and hardscaping of your pool area.
5. Create a Designated Seating Area
Your pool area is the place to unwind, relax, and enjoy the outdoors. Create a designated seating area that allows you to enjoy the view while sipping your favorite drink or reading a book. You can have an outdoor sofa and chairs, sun loungers or chaise lounges. Choose seating furniture that is comfortable, durable, and weather-resistant.
Conclusion
Redesigning your pool area should reflect your personal style, taste, and preferences. A well-crafted landscape design can transform your pool area into a relaxing oasis where you can unwind, entertain, and rejuvenate. Whether it's adding water features, creating levels, installing lighting, planting a garden, or having a seating area, the right landscaping ideas can make your pool area an inviting retreat. If you're looking for a professional pool remodeling service in Orlando, FL, contact All Phase Pool Remodeling today for a free estimate, and let us help you create the pool area of your dreams.