Things to Consider Before a Pool Deck Remodeling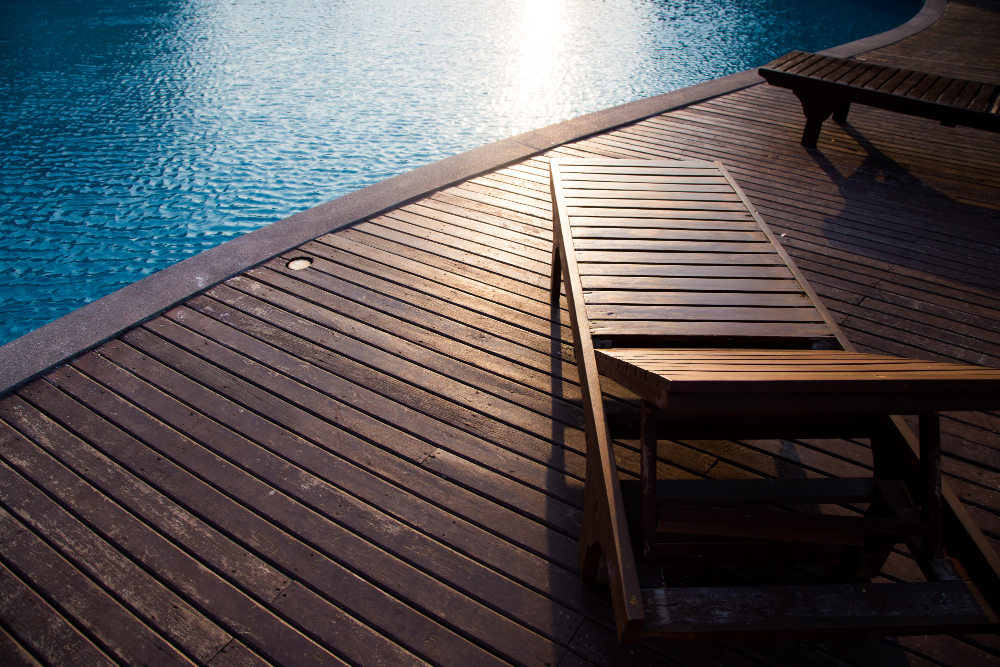 Everyone wants their pool area to be a soothing retreat, where they can relax with friends and family. A pool deck remodel can enhance the aesthetic appeal of your outdoor space while improving the functionality of the area. The pool deck takes the brunt of constant exposure to sun, water, and other elements. Therefore, it eventually requires a bit of remodeling. However, before you dive into remodeling, there are a few things to keep in mind. In this article, we will share some considerations to make before embarking on a pool deck remodeling project.
1. Budget
The first thing you need to consider before embarking on a pool deck remodeling project is the budget. Knowing how much you can afford will dictate everything from materials to the extent of the renovation. A budget is crucial, and you need to stick to it.
2. Purpose
Determine the purpose of your pool deck. What activities do you do around the swimming pool? Is it mainly for lounging and relaxation, or do you have children who love playing pool games? You must choose materials, lighting, and landscaping that fit your lifestyle.
3. Safety
Pool safety is vital, especially if you have young children or pets. Your decking material should be slip-resistant and not too abrasive to prevent accidents. Safety should always be the top priority in your pool deck remodeling project.
4. Maintenance
Maintenance is an essential part of a pool deck remodel where you need to consider the upkeep cost and time. If you are someone who has a hectic schedule, choose materials that require minimal maintenance. Some materials may require a power wash more often than usual, which can be a hassle.
5. Climate
The climate of your area plays a significant role in pool deck remodeling. If you live in a warm climate, which is prone to high humidity and heat, choose materials that can withstand the harsh sun rays. Also, decide if the added shade will be useful to your pool environment.
Conclusion
Pool deck remodeling is an excellent way to improve your outdoor space, enhance functionality, and increase your home's value. Before starting any remodeling work, remember that it is a serious investment that requires proper planning and consideration. Your budget, purpose, safety, maintenance, and climate should be your top priority when deciding on the remodeling. Contact All Phase Pool Remodeling in Melbourne, FL, for your pool deck remodeling needs. Their team can help you create the pool retreat you always dreamed of while keeping your budget in mind. Remember to prioritize safety and maintenance for long-lasting enjoyment of your pool deck.