The Benefits of a Plunge Pool & Why You Should Install One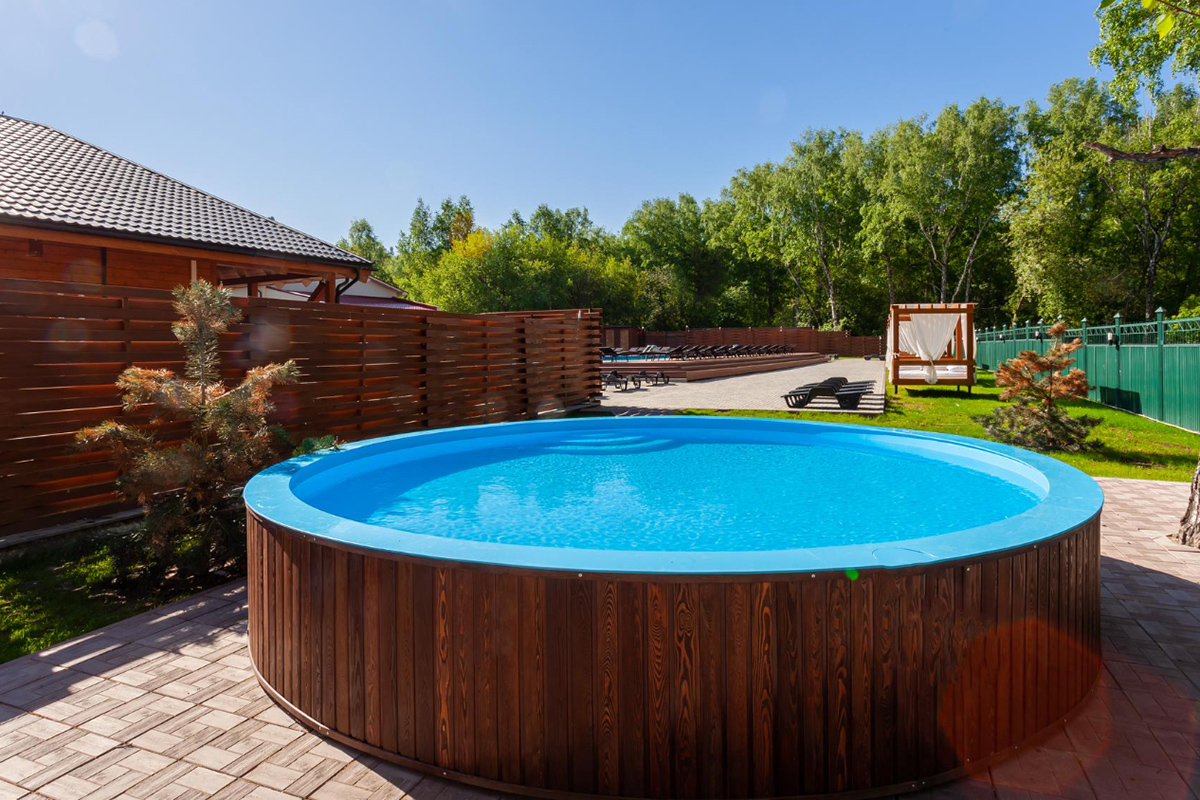 Pools are great for relaxing, exercising, and having fun. However, if you have limited space or budget, a traditional full-sized swimming pool may not be feasible. But there's an alternative that offers all the benefits of a regular pool, without the hefty cost or large footprint - the plunge pool. In this blog, we'll explore the many benefits of plunge pools and why you should consider installing one in your backyard today.
Small, Space-Saving Design
Plunge pools are designed to be small and compact, making them perfect for those with limited outdoor space. They typically have a depth of around 4-5 feet, making them ideal for lounging and relaxing, while still being deep enough for a quick dip or swim. They also make great additions to smaller backyards or enclosed spaces, as they take up less room than a full-sized pool.
Perfect for Hydrotherapy
Plunge pools are ideal for people who need hydrotherapy to ease muscle tension, recover from injuries, or for those who just enjoy the relaxing benefits of hot water. Because they're smaller and more affordable than a regular hot tub, a plunge pool can be a great way to enjoy your own swimming space without the hefty price tag.
Lower Maintenance and Energy Costs
Maintaining a big-sized swimming pool can be a lot of work and expensive. But with a plunge pool, you'll be able to save on energy bills and maintenance costs. These small pools are easier to clean and maintain, saving both time and money for owners. Even better, they use less water and require less power to operate compared to larger swimming pools, reducing your overall energy consumption and costs.
Year-Round Use
Unlike regular swimming pools, plunge pools can be used year-round. They're designed to be heated during the colder months, which makes them great for winter exercise, therapy, or simply for relaxation. Plunge pools installed with heating and cooling systems can allow you to take a refreshing swim even during the sweltering heat of summer.
Great Entertainment Value
Even though plunge pools are small, they're still an excellent entertainment option for you, your family, and friends. You can enjoy all the fun and social benefits of a regular-sized swimming pool with family and friends, playing water games, partying and socializing in the water, and enjoying the intimate and private space that a plunge pool provides.
Conclusion
In conclusion, the many benefits of a plunge pool make it a great option for homeowners who desire a swimming space yet have limited space or budget. Plunge pools are great for hot tubbing, hydrotherapy, relaxing, exercising, and hosting parties. They provide year-round enjoyment, reduce maintenance and energy costs and are easy to clean and maintain. So, if you're ready to consider installing a plunge pool in Orlando or are looking for pool renovation, All Phase Pool Remodeling can help. Get in touch with us today for a free estimate and consultation.