Signs Your Swimming Pool Needs Professional Renovation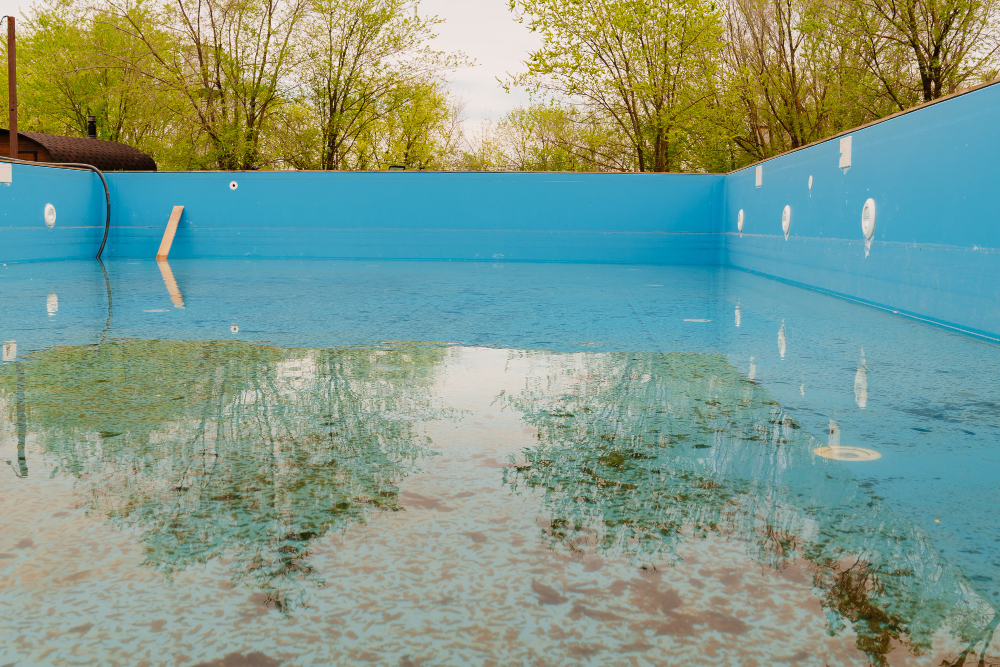 Swimming pools are an excellent investment and bring joy to homeowners and their families for years. They provide a perfect opportunity to bond with the family, stay fit, and enjoy outdoor festivities. But as the pool ages, it will deteriorate and require maintenance and renovation. It's essential to know when it's time to renovate the pool to maintain a safe and appealing swimming environment. In this blog post, we discuss the signs that you need professional pool renovation services.

Cracks
Over time, the pool surface deteriorates, developing cracks that can affect the functionality and appearance of the pool. These cracks can quickly spread and cause other problems, such as leakage and water loss. If you notice cracks on the deck, tiles, or inside the pool, it might be time to hire professional renovation services. Professionals can repair the cracks and prevent them from spreading.
Discolored Water
Swimming pools can stain and discolor over time, making the water unappealing. The discoloration can occur due to chemical imbalance, algae growth, or mineral buildup. Discoloration is not only unsightly but also unsafe for you and your family. Professional renovation services can restore the pool water's original color and quality, ensuring a safe and attractive swimming environment.
Damaged Coping and Pool Deck
Coping and pool decks are essential for pool safety, and they can wear down over time. The deck can also crack, become slippery, or develop uneven surfaces. Damaged coping and pool decks can pose safety hazards, such as slipping, tripping, and falling. Pool renovation professionals can repair the damaged coping and pool decks to restore safety and enhance its appearance.
Outdated Style
Swimming pool styles and designs can wear out of fashion, making them outdated and unsightly. If your pool's style is past its prime, it might be time to renovate. A professional pool renovation service can improve the pool's appearance with modern features, tiles, and designs to meet your preferences. This service can also increase your property's value and make it more attractive to potential buyers if you plan to sell in the future.
Obsolete Equipment
Technology and amenities are constantly evolving in the pool industry, and outdated equipment can affect pool safety and performance. If your equipment has aged, it may be time to replace it with new, energy-efficient models. Professional pool renovation services can upgrade outdated equipment to ensure the pool operates efficiently and optimally. Up-to-date equipment also enhances safety and reduces maintenance costs.
Conclusion
Swimming pool renovation is a necessary step in maintaining a safe and enjoyable swimming environment for you and your family. With professional pool renovation services, you can improve the pool's appearance, enhance its performance, and increase your property's value. If you're looking for a reliable pool renovation in Palm Coast, FL, contact All Phase Pool Remodeling today. Our experts have years of experience in pool renovation, and we offer free estimates. We are committed to giving you quality craftsmanship and unmatched customer service. Contact us today to schedule your pool renovation services.