Pool Retaining Wall Ideas for Your Pool Renovation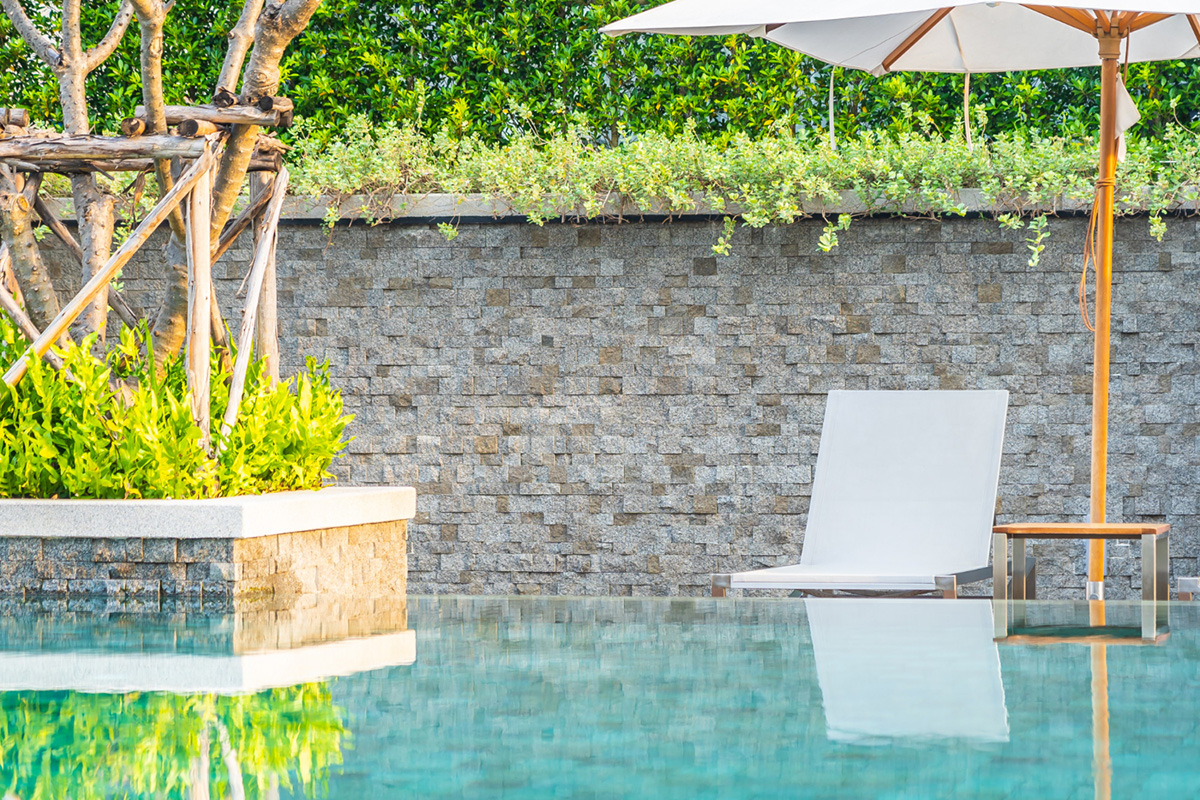 Are you looking to give your pool a makeover? Whether you're looking to add an extra layer of safety, enhance your pool's look, or increase its longevity and durability, All Phase Pool Remodeling can help! We are the best pool renovation services in Tampa and offer a variety of options for customizing your outdoor space. One of the most popular ways is with a retaining wall. Let's explore some of the different types of retaining walls that could be used for your pool renovation project.

Stacked Stone Retaining Walls
A stacked stone retaining wall is one of the most popular materials used for pool renovations because it not only looks great, but also offers protection from any erosion issues that may arise over time. Stacked stone is available in many different colors and styles and can be installed easily around the perimeter of your pool to create a beautiful, eye-catching feature. Plus, this type of retaining wall provides excellent drainage and reduces water runoff into other areas around your property.
Masonry Block Retaining Walls
Masonry block is made from concrete or brick and is an affordable, long-lasting option for adding a retaining wall to your pool area. The blocks come in various shapes and sizes so you'll have plenty of choices when it comes to designing the perfect look for your outdoor space. Masonry block can be painted, stained, stamped or even left natural to match the rest of your landscape design features. It also provides an additional layer of protection against damage caused by shifting soil or water pressure around the pool area.
The material you choose will depend on your budget and personal preference; however, both stacked stone and masonry block are excellent choices when it comes to creating functional yet stylish retaining walls around pools. If you need more ideas or help deciding which material would work best for your project, contact us today at All Phase Pool Remodeling! Our experienced team will be happy to discuss all the possibilities with you so that you can make an informed decision about which material would bring out the best in your outdoor space.
Conclusion
Adding a retaining wall is an effective way to improve both the functionality and aesthetics of any swimming pool area without breaking the bank – especially if you choose All Phase Pool Remodeling as your contractor! With our wide range of experience in pool renovations across Tampa Bay area homes, we guarantee that whatever design idea you have in mind will turn out exactly how you want it – within budget too! So don't hesitate - contact us today and get started on transforming your backyard oasis into something truly special!