Maintaining a Pool Deck Coating for Years of Enjoyment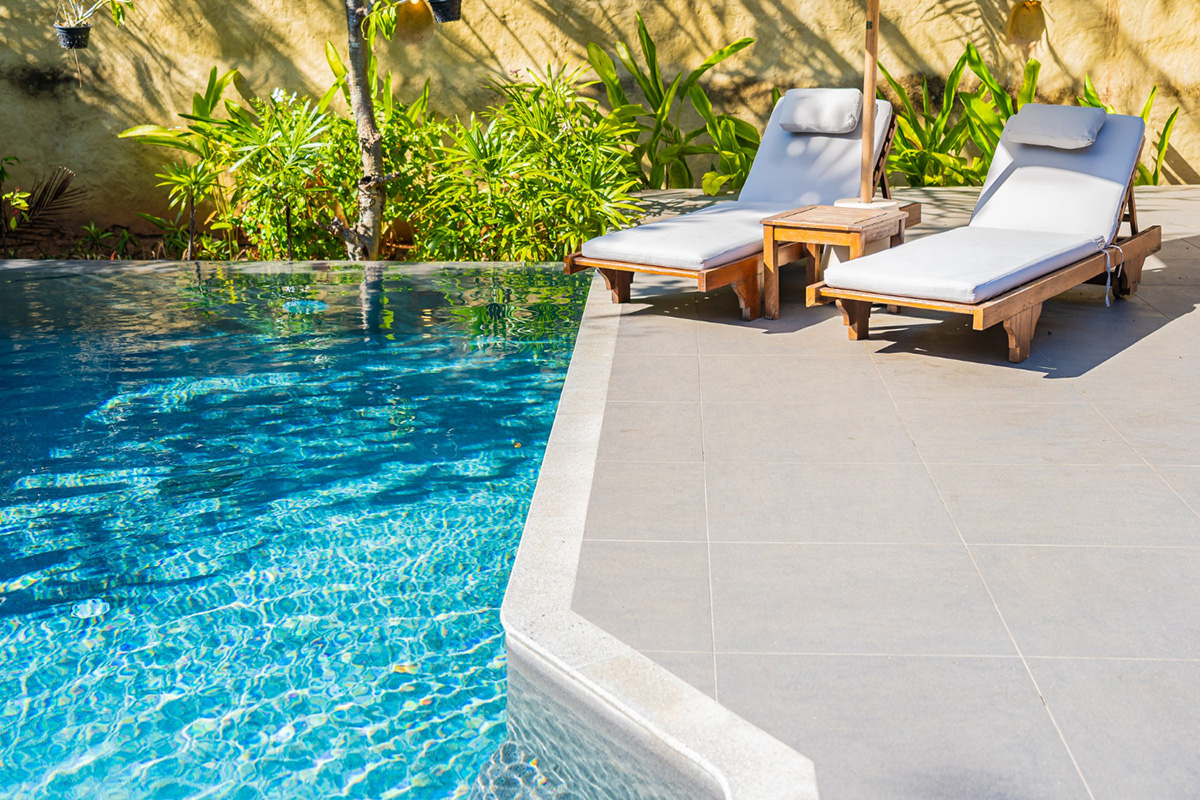 A pool deck coating is one of the most important components of any swimming pool. It's not only aesthetically pleasing, but it also helps keep your pool safe and secure for years to come. But in order for your pool deck coating to last, it needs to be properly maintained. Here are some tips on how to maintain your pool deck coating so that you can enjoy it for years to come.

Regular Cleaning and Maintenance
The key to maintaining a long-lasting pool deck coating is regular cleaning and maintenance. You should do a thorough cleaning of the deck at least once a month, removing any debris or dirt that may have accumulated over time. This will help extend the life of your pool deck coating by preventing mildew and mold from forming on its surface. Additionally, you should inspect the area around your pool for any signs of damage or wear-and-tear that could compromise the integrity of the entire structure.
Protective Coatings
Another way to make sure your pool deck coating lasts as long as possible is to apply a protective coat every few years. This will help protect the surface from UV damage and other environmental factors that could cause discoloration or fading over time. It's also important to reseal any cracks or crevices in the concrete so that water doesn't get beneath the surface and cause further structural damage.
Make sure to use an appropriate sealant designed specifically for swimming pools—not just any sealant you find at your local home improvement store will do!

Stain Removal
No matter how careful you are with maintenance, there's always a chance that something will happen and leave a stain on your pool deck coating—whether it's oil, grease, algae, or something else entirely! If this happens, don't worry; there are plenty of products available on the market that can help remove stubborn stains without damaging your beautiful new finish. Just be sure to read all instructions carefully before using any chemical cleaner on your pool deck because too much of certain chemicals can cause discoloration or fading over time if not used correctly.
Conclusion
Maintaining a high quality pool deck coating doesn't have to be difficult; with regular cleaning and maintenance plus protective coatings every few years, it can last for many summers without issue! And if something does happen and leave a stubborn stain behind, don't worry; there are plenty of products available on the market that can help remove those stains safely and effectively without damaging your beautiful new finish. If you're looking for Pool renovation services in Orlando contact All Phase Pool Remodeling today! Our team specializes in all types of swimming pools remodeling projects from small repairs like stain removal, to large renovations like adding new decks and patios around existing pools! Take advantage our expertise today!