Hot Tub Deck Ideas: Creating the Ultimate Outdoor Oasis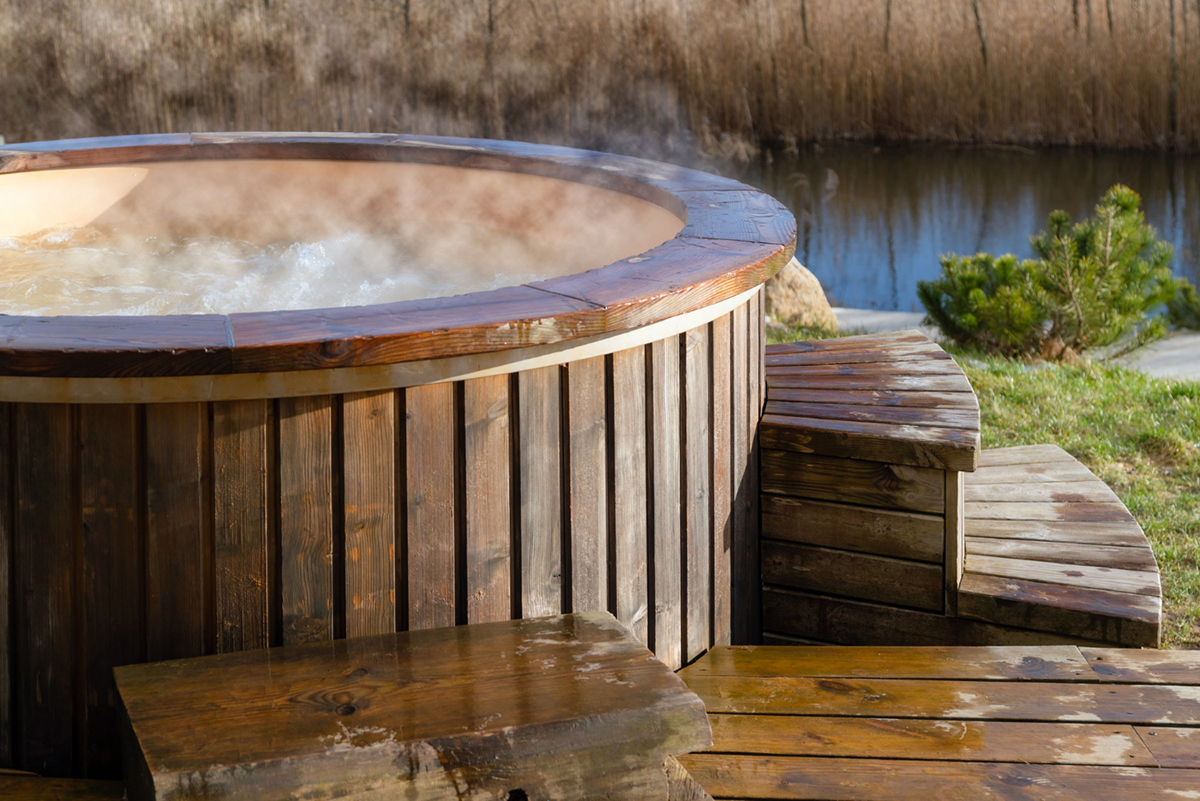 A hot tub is a great investment for your home. It can provide relaxation, stress relief, and even therapeutic benefits. However, it's not just the hot tub that makes the backyard space truly special. The deck around the hot tub can create an outdoor oasis that's perfect for relaxing and enjoying the outdoors. In this blog post, we'll explore some hot tub deck ideas that can help transform your backyard into a relaxing sanctuary.
Raised Hot Tub Deck
One of the most popular hot tub deck ideas is the raised deck. This involves building a platform around the hot tub that sits slightly higher than the ground. This not only provides a better view of the surrounding area but can also create a sleek and modern look. The raised hot tub deck can be made of many types of materials like cedar or composite decking, depending on your preference.
Customized Shape Deck
Want your hot tub deck to be truly unique? Opt for a custom-shaped deck that complements your hot tub's unique shape or curves around existing landscaping features. During the design process, you can add built-in lighting or adjustable seating features that will enhance the overall look and feel of your backyard oasis.
Dual Hot Tub Deck
If one hot tub is not enough, why not have two? A dual hot tub deck is perfect for those who like to entertain guests. With two hot tubs side by side, you won't have to worry about running out of space. The deck itself can be designed to incorporate seating areas, storage space for pool accessories, and even an outdoor kitchen.
Pergola Deck
For a more rustic and cozy feel, a pergola deck may be the perfect option. A pergola's horizontal slats provide shade and privacy, while still allowing enough natural light to enter the space. You can customize your pergola deck with drapes, curtains, or even vines to create a more intimate environment.
Waterfall Deck
Combining a hot tub with a waterfall can create a more luxurious experience. With a waterfall deck, your hot tub can become an even more breathtaking destination. The deck itself can be designed with water features that cascade or flow into the hot tub. Adding in natural elements like rocks or plants can also help create a more serene environment.
Conclusion
A hot tub deck can help you create the ultimate backyard oasis. There are countless hot tub deck ideas available that can truly transform your backyard space. Whether you prefer a sleek and modern design or a more rustic and cozy one, there's a hot tub deck that's perfect for you. If you're considering a hot tub deck for your backyard, contact All Phase Pool Remodeling today. Our expert designers can help you create the perfect hot tub deck that will provide relaxation and comfort for years to come.