Dive into the Top Pool Trends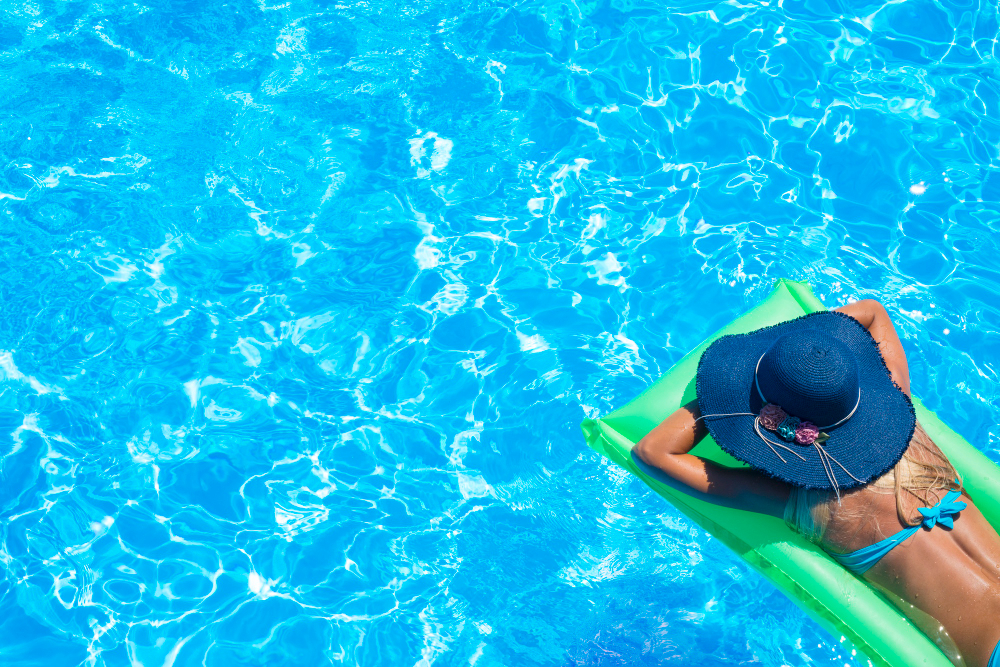 A swimming pool is not only a source of entertainment and relaxation, but it's also an essential element in any backyard. And just like fashion, pool trends come and go. In 2023, with innovative technology and unique designs, pool trends have significantly evolved. If you're considering a pool remodeling project, keep up with all the latest trends to make sure you get the most out of your investment. In this blog post, we'll dive into the top pool trends to inspire your pool remodeling project.
1. Infinity Edge Pools
An infinity-edge pool comes with a vanishing edge, making the water surface appear infinite, giving an impression of a never-ending pool. These pools are typically designed as one large body of water, leading to adjoining sections that carry water over the edges, creating a serene, tranquil, and relaxing experience. If you have a great view in your backyard, this trend is a must-have for enhancing your outdoor living space.
2. Natural Pools
Natural pools, also referred to as eco-swimming pools, are an innovative trend that provides a serene swimming environment while eliminating the use of harsh chemicals. The pool is designed to replicate a natural ecosystem and utilizes advanced filtration processes that keep the water crystal clear by utilizing plants as natural filters. Natural pools are an ideal replacement for conventional ones, making them an excellent option for homeowners looking for eco-friendly pool remodeling solutions.
3. Fire Pits and Fireplaces
Fire pits and fireplaces not only create a cozy ambiance at night, but they also provide warmth for night swimming. Furthermore, they give a classic and timeless appeal to your backyard. You can opt for a pre-built fire pit or have one custom-made to your specifications to fit the design and feel of your pool.
4. Smart Pools
Technology has revolutionized pool ownership, with companies developing innovative ways to make pool management simpler and more efficient. Smart pools come with advanced technological features such as voice-activated systems, mobile device integration, temperature control, and more. This trend is perfect for homeowners who want a more hands-on approach to pool ownership and to stay up to date with the latest pool technology.
5. Tanning Ledge
A tanning ledge, also known as a baja shelf, is an addition to your pool designed to provide a shallow area for sunbathing or lounging. It's perfect for people who want to relax in the sun without fully entering the water. Moreover, this trend provides a space, an additional place to sit or host guests in your beautiful backyard oasis.
Conclusion
As you plan to remodel your pool, keep these top trends in mind to make sure it stands out and enhances your backyard oasis. Whether you choose an infinity-edge pool, go green with an eco-pool, or opt for a smart pool with advanced features, these trends are sure to impress. If you need help with pool remodeling in Palm Coast, FL, contact All Phase Pool Remodeling for real insight into these trends and a free estimate. With their professional touch and expertise, you can transform your pool into the backyard paradise you deserve.