All You Need to Know About Pool Paving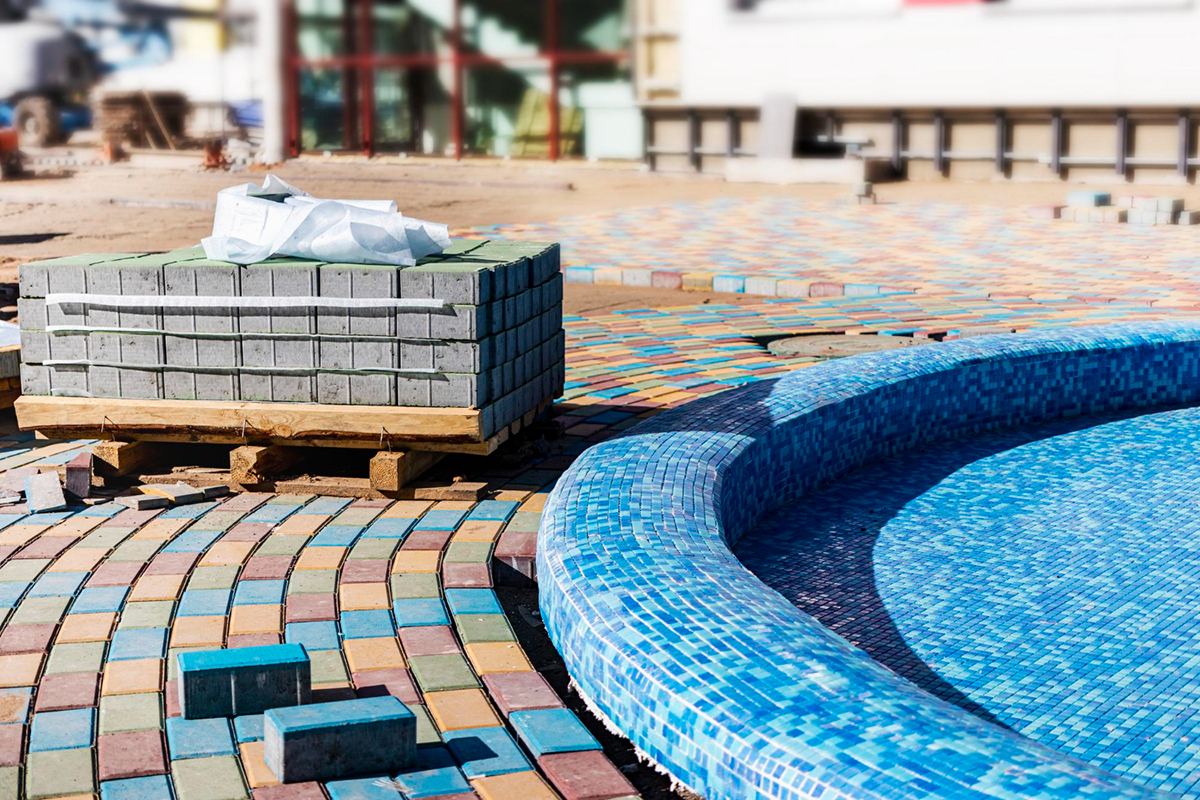 Pools are a great way to beat the summer heat. But with frequent use, they can start to show wear and tear, especially the paving around the pool. That's where pool paving comes in. It is essential for safety, aesthetics, and durability. Pool paving is not just about making your pool area look beautiful; it can also be a safety feature that protects you and your loved ones. If you are searching for pool remodeling in Orlando, FL, keep reading to find out more about pool paving.
1. Why is Pool Paving Important?
Pool paving is a critical safety requirement. It offers a non-slip surface around the pool to prevent slips and falls. It also provides a sturdy foundation for poolside furniture and equipment. If the paving is damaged or missing, it can expose sharp edges or uneven surfaces that can cause accidents. A well-paved area around the pool can also enhance the beauty of your pool and add value to your property.
2. Types of Pool Paving Materials
There are different materials that can be used for pool paving, each with unique properties and advantages. Concrete is a popular choice for pool paving because it is durable, affordable, and can be customized with various colors and patterns. Pavers are another popular option that comes in a variety of materials such as brick, stone, and tile. These create a classic, elegant look and are slip-resistant. Another excellent pool paving option is natural stone such as granite, limestone, or sandstone. These look stunning and add a natural element to your pool's design.
3. Maintenance
Proper maintenance of your pool paving is key to its longevity and appearance. Regular cleaning is essential to prevent dirt, debris, and algae buildup. It's also important to fix any cracks or damage to prevent water from seeping under the paving, causing further damage. Lastly, sealing is recommended to prevent staining and preserve the color of the pavers.
4. Cost
The cost of pool paving depends on various factors such as the material used, size of the pool, and labor costs. While concrete is usually the most affordable option, natural stone can be quite expensive. However, investing in quality pool paving is cost-effective in the long run since it can reduce accidents and increase your property value.
5. Why choose All Phase Pool Remodeling?
If you are looking for pool remodeling in Orlando, FL, All Phase Pool Remodeling is the best choice. We have been providing top-quality pool services, including pool paving, for over 25 years. We have a team of experienced professionals dedicated to providing high-quality workmanship and excellent customer service. Our services are affordable, and we offer free estimates. Plus, we use only the highest quality materials to ensure the longevity and beauty of your pool.
Conclusion
Pool paving is an essential aspect of pool safety, longevity, and beauty. Different materials can be used for pool paving, and each has its unique advantages. Regular maintenance is crucial to preserving the appearance and durability of your pool paving. Choosing the right pool remodeling company is crucial for quality workmanship and excellent customer service. If you are seeking for pool remodeling services in Orlando, FL, All Phase Pool Remodeling is your best bet. Call us today for a free estimate.