5 Pool Renovation Ideas to Consider This Fall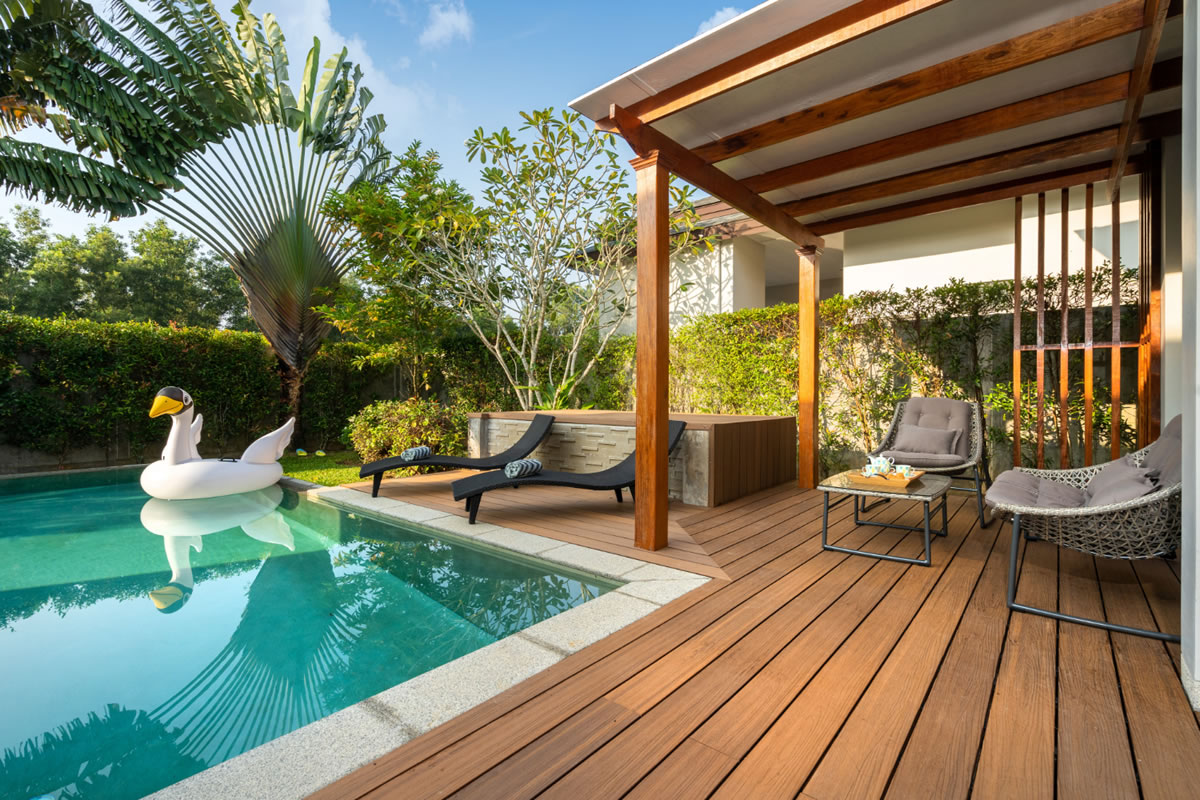 Are you tired of looking at the outdated features in your swimming pool? Are you finally ready to make some much-needed changes to your swimming pool? When you are ready for a pool renovation in Orlando, you want to make the best choices for your lifestyle and budget. You also want to make an investment in changes that will last and also help bring your pool vision to life. These are a few pool renovation ideas to consider this fall.
Update Your Pool Deck
Many pool owners may not know that they do not need to completely tear out their existing pool deck to change its appearance. With concrete resurfacing, you can update your pool deck and make it look more attractive and become more durable over time. This provides your existing deck with a protective layer that is more attractive and refined. If you notice any chipping, rusting, or cracking, you may want to consider a resurfacing job.
Update Furniture
The chaise lounge chairs, tables, and benches that sit around your pool should also be updated over time. If you notice that your furniture is starting to become worn or damaged, you may want to consider new pieces to enhance the appearance of your entire outdoor area. Make sure that you choose furniture that does not suffer damage from exposure to water, as it will be getting wet. Choose low-maintenance furniture that lasts, like wicker lounge chairs and glass tables.
Add Shade to Your Pool Area
Even though you may enjoy spending your time in the sun, you should also offer shade for those days when you need a break. Add shade to your pool area by installing umbrellas next to your tables and chairs or consider adding a pergola or roof over specific areas around your pool. This can provide you from relief from the sun on those extremely hot days.
Replace Waterline Tile
Waterline tile not only protects the perimeter of your pool from grime and dirt, but it also adds a unique and stylish element to the pool itself. When you notice that your tile has started to fade, it may be time for new waterline tile. There are many different styles of waterline tile, such as glass, ceramic, stone, or even porcelain, that will match the budget of many different renovations.
Add Natural Features
Many pool owners love to add natural features to their poolscapes to make it blend in with their landscaping. Elements like fire pits and stone pillars or planters will add natural beauty to your swimming pool area. These features will also elevate the entire backyard to the next level, making it one of the most popular places to hang out – night or day.
When you are ready to make changes your swimming pool, trust our contractors for pool renovation in Orlando. Contact our team to get started with designing the pool of your dreams today!