Four Unique Ideas for Your Pool Renovation in Orlando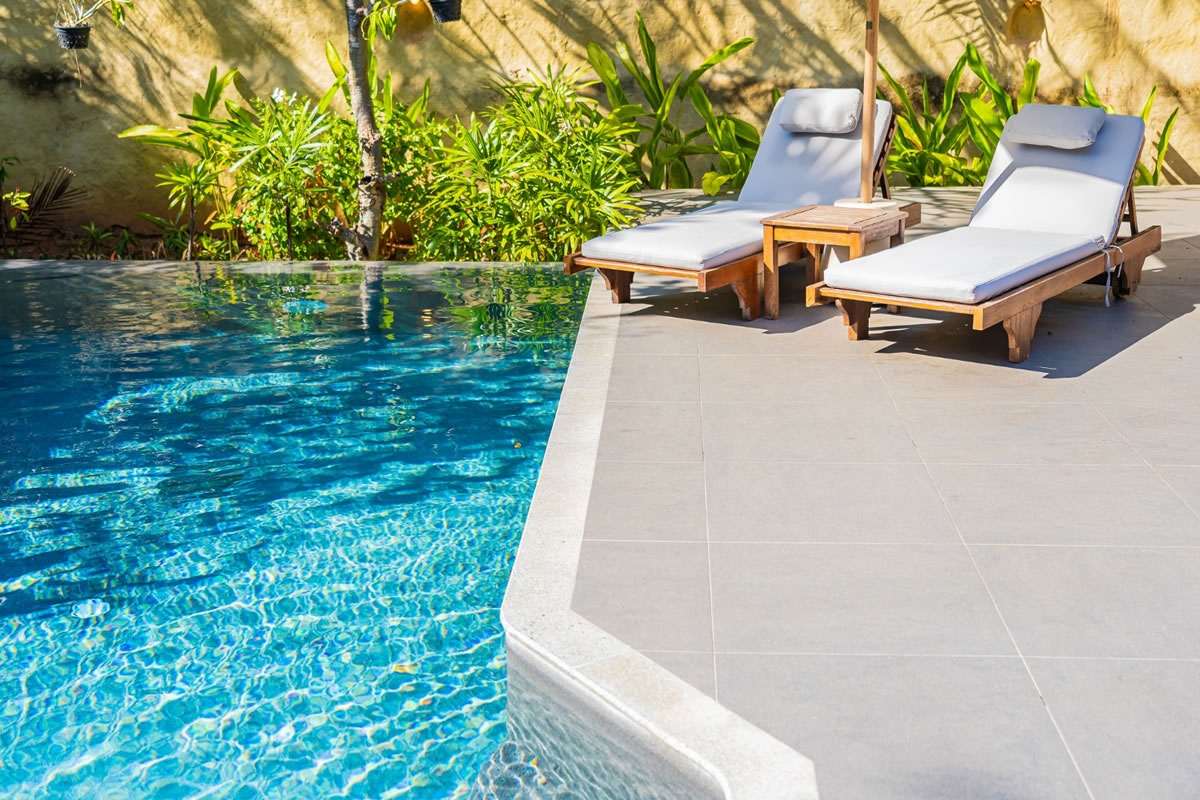 Are you looking to upgrade the existing pool in your yard? Do you want to renovate the outdated or old features of your swimming pool? When it comes time for you to finally create the backyard pool and oasis of your dreams, you will want our experts in pool renovation in Orlando to make your vision come to life. Whether you are simply looking to update the materials of your pool siding, add a few small features, or finally add those luxurious elements you've been dreaming about, a pool renovation can still transform your outdoor space. There are a few unique ideas that you should consider when it comes time for your pool renovation.
Add a Water Feature
Water fountains are such a fun way to add movement to your pool renovation. From a cascading natural waterfall to a few jets that shoot water streams over the pool's edge, these water elements can add a tasteful and unique feature that everyone will love.
Improve Your Tiles
Adding tiles to your pool will add an unmatched and unique design element to your pool. Tiles come in many different materials, colors, and shapes, allowing you to customize this element to your liking. Many people that don't want to surface the entire pool with tile will only add a strip of unique tiling at the water level to create an appealing design element. This tile will add shimmer and color to any pool design.
Add an Outdoor Kitchen Area
Outdoor entertaining spaces are also popular for pool remodels, because people are looking to create an entire oasis when they choose new backyard materials. For those who love to host pool parties or evening parties with their friends and family, an outdoor kitchen is really a must. Having a BBQ, fire pit, dining table, and comfortable outdoor furniture will enhance any evening swimming party.
Consider a Tanning Ledge
Tanning ledges or shelves have become another popular aspect of swimming pool renovations because of their practicality. For those who love to lie next to their pool to soak in the sunshine, they are now able to lie with their bodies slightly immersed in the water while they are lounging. Tanning shelves offer people the best of both worlds. They are also extremely popular for those who have young kids, as the kids love to wade in these areas while they are still learning to swim.
These are just a few of the unique features that you may want to consider adding to make your pool renovation a truly remarkable one. By remodeling your pool to meet all of your needs, you will be able to enjoy your beautiful and upgraded pool for many years. Contact the experts to consult on your pool renovation in Orlando today.