Four Trendy Swimming Pool Updates that Are Emerging in 2021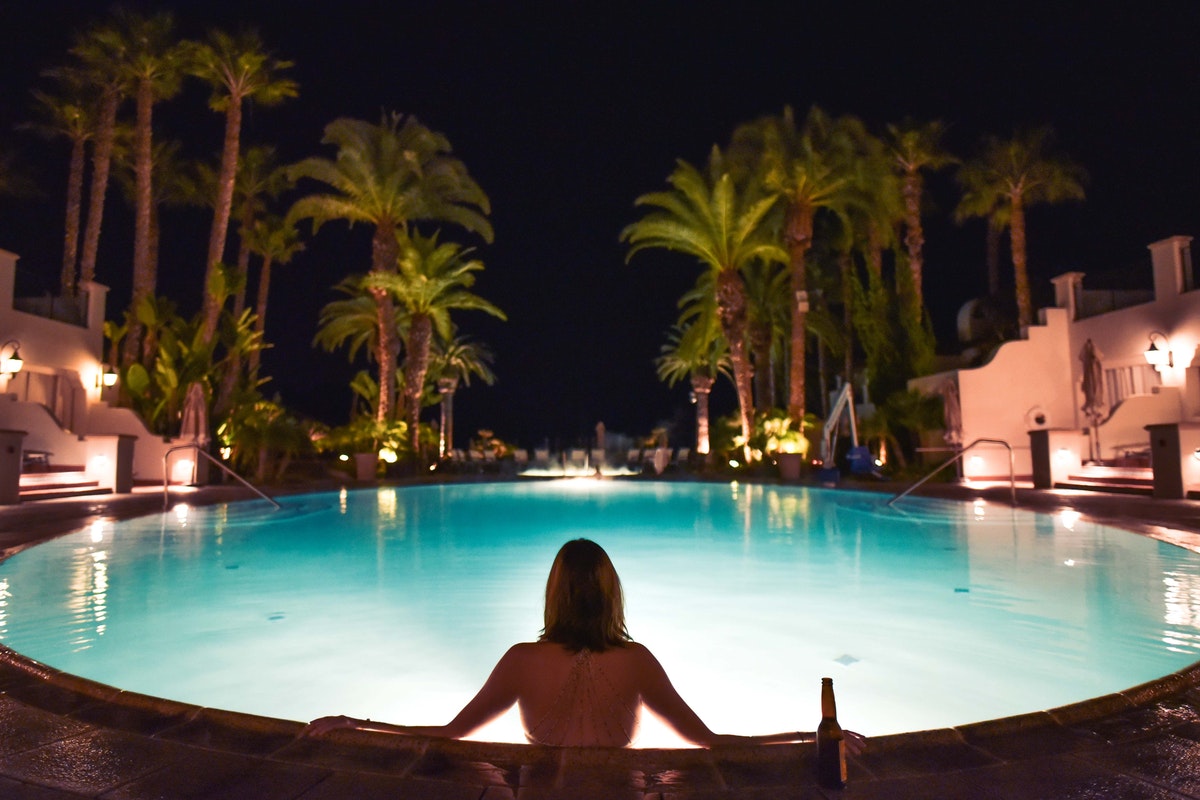 Are you preparing for a swimming pool renovation this summer? Have you been looking to have your pool updated? Many new trends in pool renovation in Orlando have been emerging, and we couldn't be more excited for our upcoming projects. Between updating the appearance of your swimming pool with new, quality materials or making your pool more energy efficient for everyday usage, there are many ways you can update your pool this year. First, you will want to understand some of the swimming pool trends that are emerging in 2021.
Tile Inlay
If you are looking to give your pool a modern update, then tile inlay is the solution for you. This design feature will add inlay tiles to your pool walls to create an alluring optical effect and focal point for your swimming pool. Many people are drawn to this option because they have the ability to choose multiple colors, customize the style and look of the inlay tiles, and convert their swimming pool into a masterpiece of art.
LED Lights
Practicality and style have meshed together to create the ever-popular LED light. When you incorporate LED lights around your swimming pool, you provide swimmers with the chance to jump in the pool during evening hours and also have an ambiance in your outdoor area for late summer nights. LED lights are also affordable and energy efficient additions to any swimming pool area.
Rain Descents
These rain walls have become a popular focal point for pools, outdoor spaces, and spa areas. Even though they originated in many businesses, they have now made their way into residential communities as a statement piece for outdoor areas. Rain descents can be beautifully designed with rock, slate, stone, or other beautiful materials that captivate the trickle of the rainfall and provide a peaceful and appealing backdrop to your swimming pool area.
Lazy Rivers
When you are looking for a luxury design for your new pool, consider adding a lazy river feature. If you love to lounge on a raft or float around your swimming pool, a lazy river is a great option for you. Even though we think of lazy rivers as long and windy paths through theme parks, many pool contractors can work to design a smaller, but still just as enjoyable lazy river for the pool in your own backyard. Imagine it now. You could be exploring the lazy river in your own backyard.
These are just a few of the current trends in swimming pool renovation in Orlando. When it comes to updating your swimming pool, you will want to consider the overall appearance you want in your backyard, your budget, and your concerns with your current pool. Contact the experts at All Phase Pool Remodeling to schedule your consultation with our pool designers and contractors today.