Three Types of Waterline Tiles to Enhance Your Pool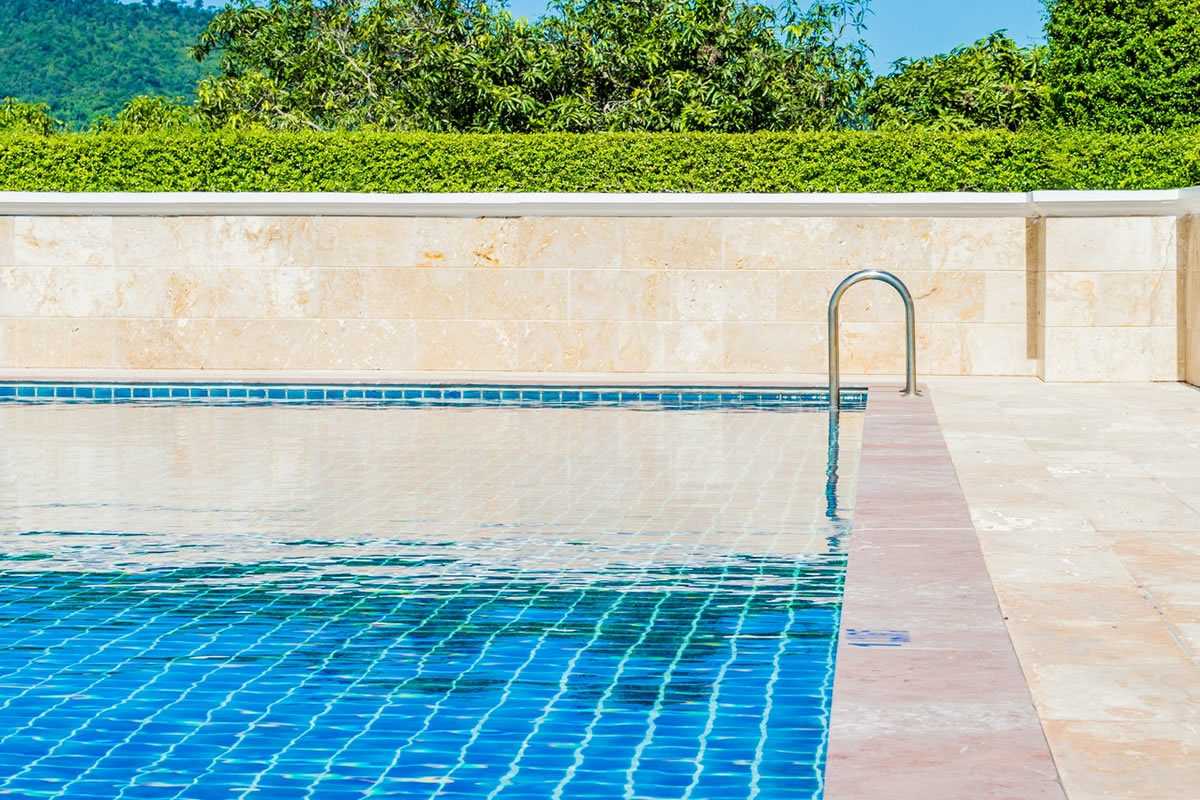 Are you interested in adding an attractive feature to the liner or side of your swimming pool? Waterline tiles are great options to add both aesthetic and function to your swimming pool with a simple upgrade. As a company that specializes in pool renovation in Orlando, we install and update many central Florida pools to include a wide array of waterline tiles. This is an inexpensive and completely customizable option to add flair and design to your existing swimming pool. There are a few different types of tiles that you can add to your pool waterline this year.
Porcelain Tiles
Porcelain tiles are the most common tiles used in swimming pools. Its dense and durable tile makes it easy to maintain and clean through its lifespan. It is also soft to touch, which makes it pool-friendly. Many people love porcelain tiles because they are customizable and available in a wide array of colors. This allows the homeowner to choose the design that reflects their style and desired look. These tiles are also extremely popular because they are cost-effective and affordable for any pool upgrade.
Mosaic Tiles
Mosaic tiles can actually be made from many different types of materials, such as glass and porcelain. They are popular options because they have a stylish element to them. They are designed with many different patterns, colors, and design elements. Mosaic tiles are a great waterline tile to add a point of interest to the swimming pool surface and attract people's attention. The cost of these mosaic tiles will depend on the material that it is made from, so you can truly choose anything that fits your pool renovation budget.
Glass Tiles
These tiles have become an increasingly popular trend over the past few years. Glass tiles will give your swimming pool a luxurious feel, and they will also add more value to your outdoor space. Because of this, they are also the more expensive option that requires more effort to install. Our pool renovation in Orlando can perform this work so you don't have to worry about the intricacies of installation. Glass tiles reflect the sunlight, which add a visually appealing element to any swimming pool that can also mirror the movement of water. Its transparency makes it a beautiful addition or upgrade to any Florida pool.
These are just a few of the most common types of waterline tiles that we can install in your Florida swimming pool this year. When you want to enhance your pool with a small budget, installing waterline tiles is a great way to go. Our team of experts in pool renovation in Orlando can get the job done quickly and correct the first time. Contact us to schedule an appointment with our design team today.