Five Common Pool Resurfacing Materials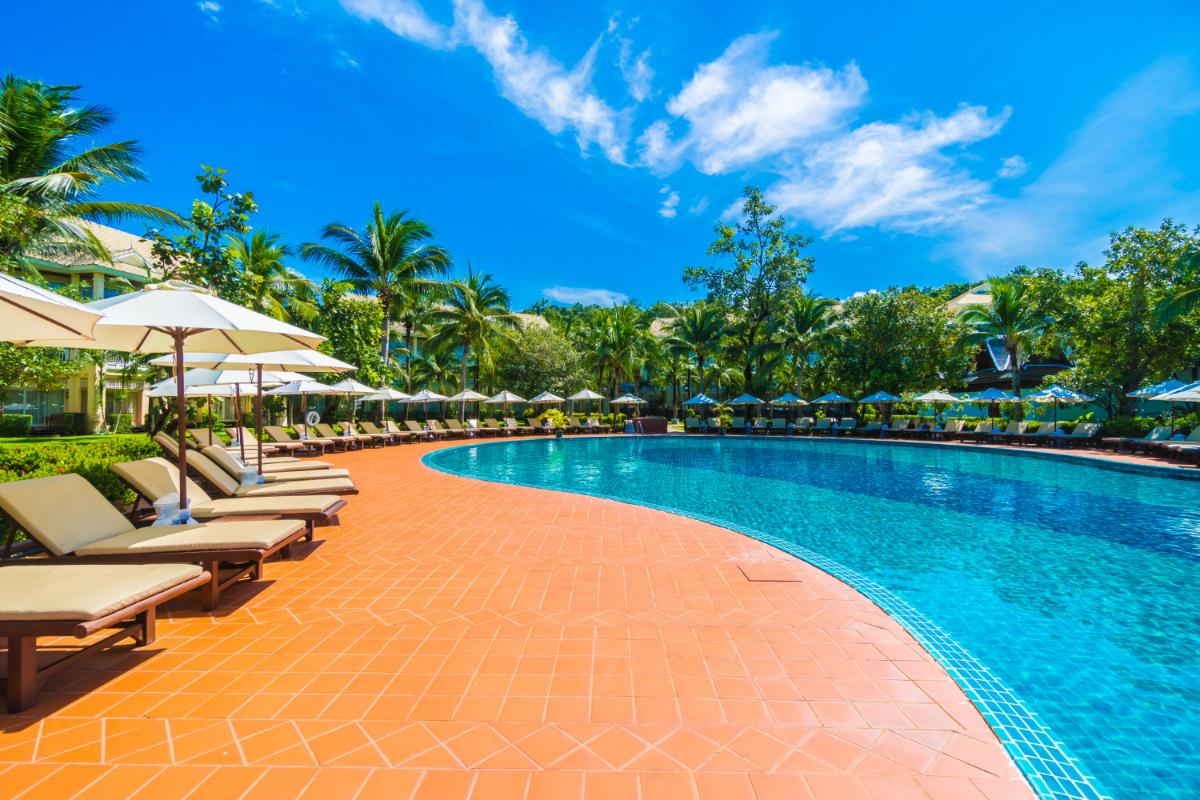 Do you need to resurface your Orlando swimming pool? Are you looking to update the appearance of your pool with a few new touches? Whether you want to simply resurface or perform an entire pool renovation in Orlando, there are a few things you'll want to consider before you start. You'll want to choose a specific design, size, materials, technology, and decking or patio surrounding your pool. These decisions can be difficult, but they are important to consider thoroughly. When you need to resurface your swimming pool, there are a few different resurfacing materials you need to know about.
Tile
If you are looking for a luxurious and stylish appearance, you will want to consider using tiles to resurface your pool. Tiles come in a range of styles, sizes, and shapes, so their custom options provide pool owners with the ability to design the pool of their dreams. Granite, slate, porcelain, and limestone are all popular tile options that provide a luxurious and natural look to your pool.
Plaster
Plaster is one of the most popular and affordable resurfacing materials on the market. If you want your pool to have a smooth surface and a sleek look, plaster is a great option for you. Plaster is a porous material that reacts to the natural water conditions, and it will typically last 5-10 years before you need to resurface it once again. This is a great, budget-friendly option for pool renovations.
Pebble Finish
A pebble finish is a great option for those looking to have natural aesthetic in their swimming pool oasis. This finish typically works best in lagoon-style or tropical swimming pools, as it provides a rustic and natural feel to the entire area. Because it is mixed with concrete, pebble finishes are the most durable of the resurfacing materials, making it last up to 15 years.
Glass Beads
Glass beads also provide a 3-dimensional and luxurious element to a swimming pool surface. These beads catch the sunlight, making it appear as though your pool is shimmering and shiny. Glass beads are suitable for many types of swimming pools, from traditional to modern to natural.
Quartz Aggregates
Quartz aggregates are also popular resurfacing materials, as they come in many designs, shapes, and colors. This versatile material allows any pool owners to make decisions that best suit their desired appearance. Quartz aggregates are among the most expensive of the resurfacing options, and they also require maintenance to keep them in optimal shape throughout their lifetime.
These are a few of the most commonly chosen pool resurfacing materials when people choose to update their swimming pool. A pool renovation in Orlando could make your pool look brand new once again. Whether you are looking to update your pool, you will want to trust the experts at All Phase Pool Remodeling with your job. Contact us to hear about our pool renovation services today.