6 Ways to Create a Resort-like Atmosphere in Your Backyard Swimming Pool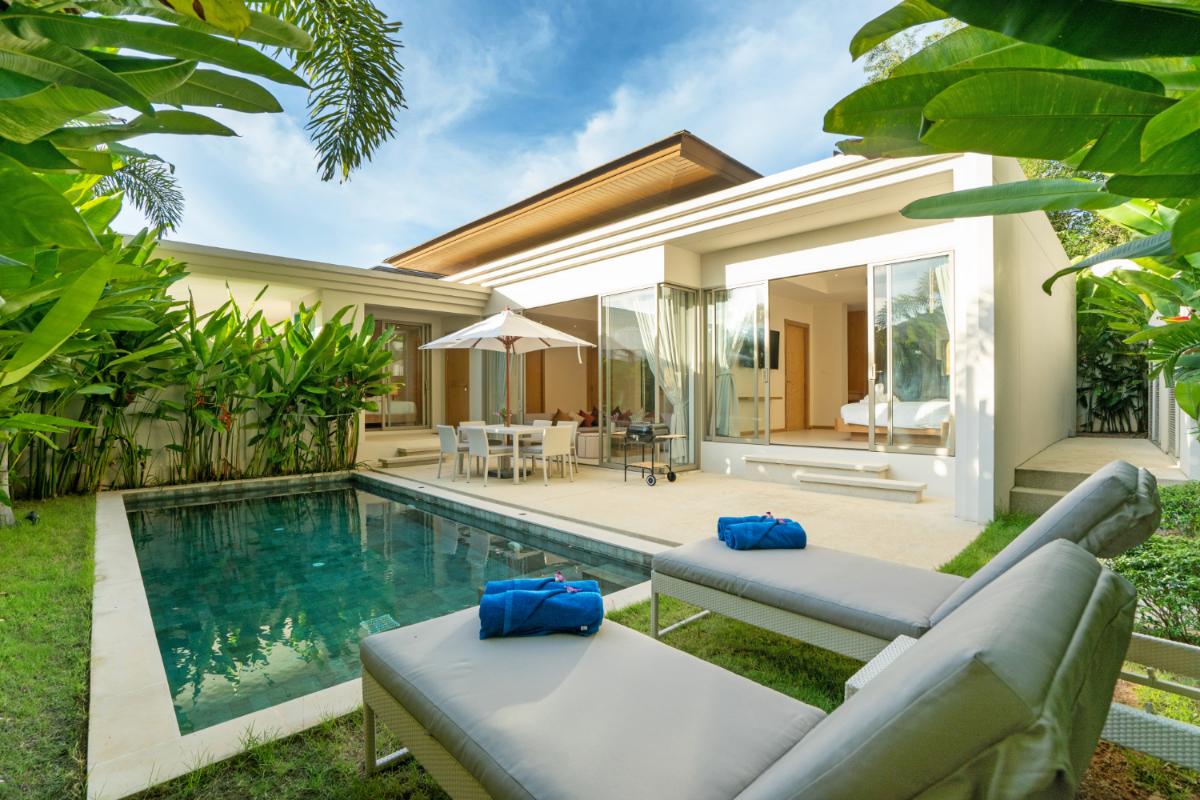 Instead of heading off to the world's top resorts, spend your money more wisely allowing you to create a resort-like swimming pool in your own backyard. That way, you can enjoy it all year long. There are many ways to accomplish this, but here are some ideas to get your creative juices flowing in the right direction.
Swim-up Tables
One of the hottest trends at the world's top resorts is offering guests the luxury of a swim-up bar. When you incorporate this feature into y our own swimming pool, you can easily serve guests without them ever having to leave the pool. You can even incorporate a kid-friendly area with chairs and tables built just for them.
Create an Outdoor Living Room
Have a platform built on one end of your pool and install a set of luxurious furniture there to create an outdoor living room. Consider adding a fire feature for an upscale look that is hard to beat. Placing a water feature, such as a fountain or waterfall, near the living room allows you to enjoy the relaxing sound of the water at the end of a long day.
Build an Infinity Pool
Even if you do not have the most beautiful scenery in the world, adding an infinity pool is a great idea. You can easily incorporate features around it to make it look like it naturally belongs. The breathtaking effect is sure to amaze your neighbors or the clients that you choose to invite over. All you really need to build an infinity pool is a little slope, so talk to the pool renovation in Orlando specialist at All Phase Pool Remodeling about this option today.
Fashion a Beach Pool
Easily escape the crowds at your favorite beach by constructing a private beach in your own backyard. It is incredibly easy to build your own beach-entry swimming pool when you use CLI Sunstone instead of sand. The great news is that you and your family will not track the sand into your home because the Sunstone is made of concrete and quartz, but it looks very realistic.
Add Fire Features
A fire feature adds a resort-like atmosphere to your backyard by adding soft lighting. It also allows you to enjoy your swimming pool longer without having to turn on harsh overhead lights that can be costly to install. You can opt to position various smaller fire features around your pool or opt for a large fireplace.
Opt for LED Lighting
It is incredibly easy to install mood-setting LED lighting in your swimming pool. You can even find options allowing you to create your own light show. If you love technology, then you can even coordinate your backyard swimming pool's light show to your favorite tunes.
There are so many ways to take an ordinary backyard swimming pool and make it spectacular. Contact All Phase Pool Remodeling, your pool renovation in Orlando specialist, about your ideas today by calling (407) 324-2442.