Popular and Stunning Luxury Pool Features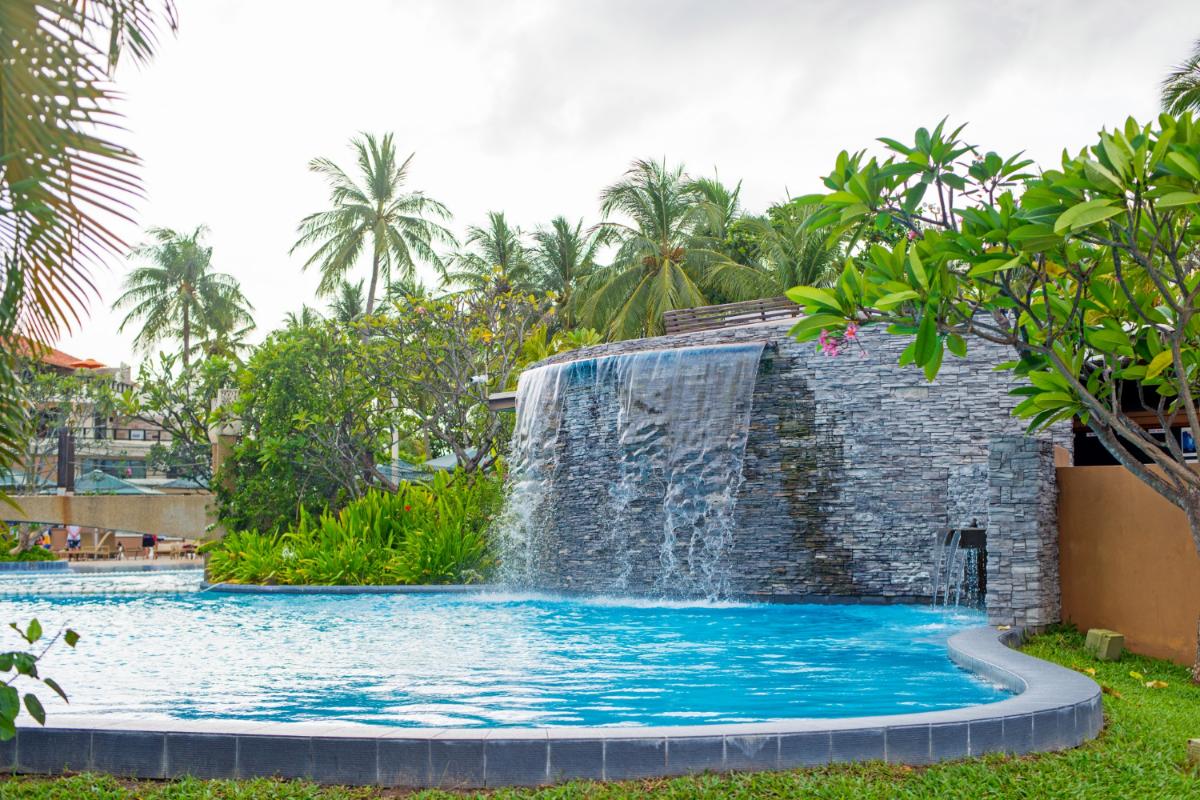 You've finally decided that it's time to update your pool, and you want to make it as stylish and attractive as possible. There are countless features to consider when you are embarking on a full an stylish pool renovation project, but you want to make sure you choose the best options for your outdoor space. As a popular choice for pool renovation in Orlando, we at All Phase Pool Remodeling have completed many stunning pool renovation projects for our clients in central Florida. We recommend some of these popular luxury pool features.
Tanning Ledge
A tanning ledge, or a sun shelf, has become a pool sensation. This provides you with an opportunity to sunbathe while still lying in your pool. No need for any flimsy rafts or inflatables to clutter your swimming pool in order to get a good tan. Instead, our tanning ledges allow you to be submerged in water while still lounging in the heat of the sun. The cool water will keep you refreshed all day long. We also offer many styles of lounge chairs that can be affixed or removable on your tanning ledge.
Firepits
Many people who take on pool renovations are already avid pool users and outdoor party hosts. When you host your next pool party, imagine having a fire feature on the patio near your pool. These have become wildly popular for our customers who enjoy being outdoors well into the evening. Firepits are customizable, captivating, and create an ambiance at any nighttime get together. Many of our clients also simply like to sip on a glass of wine and read a good book next to the fire once their kids are fast asleep. The fire feature options and uses are endless.
Waterfall Features
Many people have been crazy about the trend of recreating natural spots in their swimming pools. By adding a rock waterfall feature or even a grotto, you can feel as though you are exploring the Hawaiian islands in your own backyard. A grotto, which is an enclosed waterfall, can give you a hidden space to explore and can feel like your own private oasis. Adding a waterfall feature can give your pool a feeling of calmness and tranquility as you relax in your outdoor space.
When it comes time to make choices on the luxury features you want to add into your swimming pool, consider these popular options. Many of our central Florida clients have been wowed by the transformation of their swimming pool and outdoor space by simply adding one or more of these luxury features, and they have never looked back in regret. Contact All Phase Pool Remodeling when you are ready to bring in exceptional pool renovators in Orlando and take your pool to the next level.