Home Swimming Pool Lighting Ideas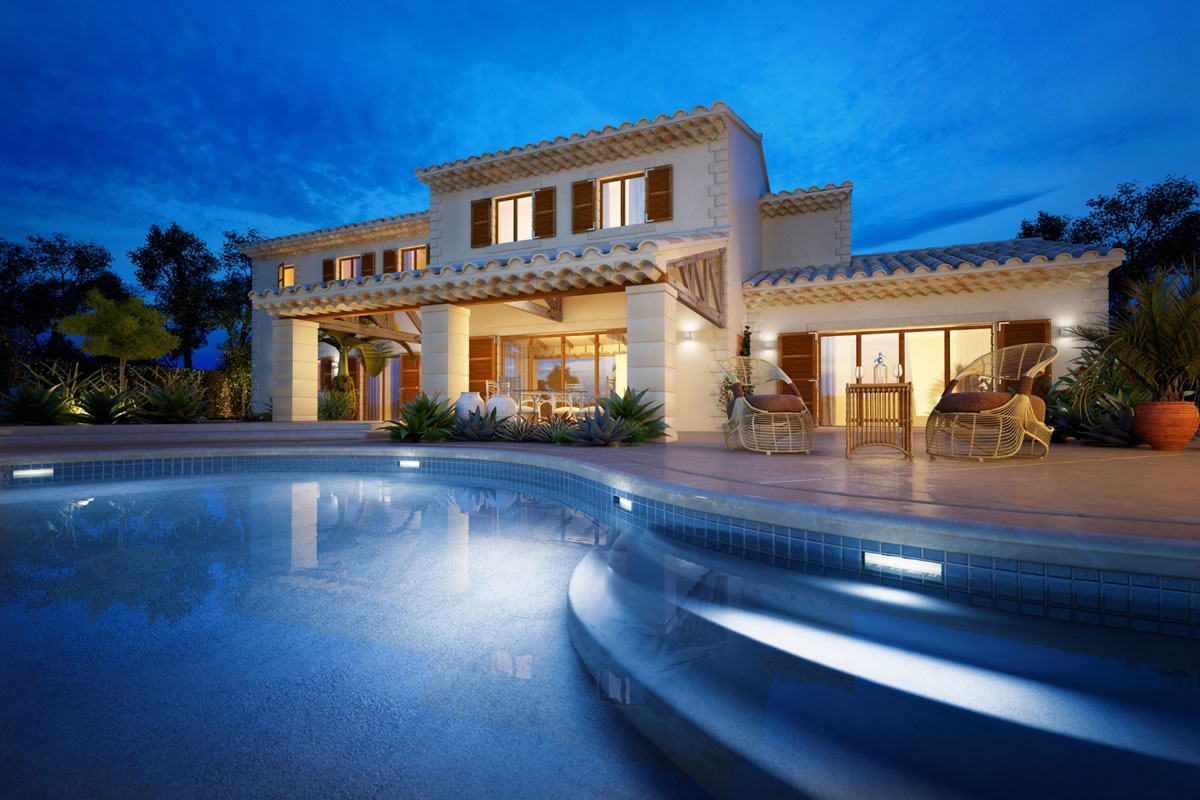 When you are contemplating pool renovation in Orlando, then think about installing some type of swimming pool lights. They will keep your pool area safer during the evening hours when people are often home to enjoy the swimming pool. There are many ways that you can add lighting to an existing swimming pool. Here are some ideas to get your creative juices flowing on how to add lights to your Orlando swimming pool.
Add Twinkle Lights
Twinkle lights, like the little lights used on Christmas trees, are a wonderful way to add light to your pool area. Make sure to choose options intended for outdoor use. You can hang them from the fence or hang them from the lower limbs of nearby trees. You may also want to think about installing them on nearby sheds or buildings. The light given off by twinkle lights reminds many people of moonlight.
Install in-ground Lights
If you have a concrete deck around your pool, then you may want to think about installing in-ground lights on it. The biggest advantage of these lights is that they are in the ground, so there is no way that anyone can trip on them. You may need help installing in-ground lights as drilling a hole in concrete takes talent and the right equipment.
Place Tiki Lights
While you can head to the big-box store for tiki lights, choosing high-end options gives your swimming pool a resort-like vibe. Consider options made from brass or copper. You may need to get gas or electric professionally run to install these lights at your home swimming pool.
Create a Lighted Water Feature
There are many different types of water features available for home swimming pools. You can easily have a waterfall built at one end or choose a shooting fountain that shoots water into the middle of the pool. Whichever water feature that you choose, talk to the experts, like those found at All Phase Pool Remodeling, and they will help you choose the right one and show you how to add lights to your water feature.
Ponder In-water Lights
While you can use several different types of lighting around your pool, do not overlook the possibility of using in-water lights in your pool. You may want to choose lights that shine downward allowing you to see further under the water's surface or lights that shine upward to help light the deck area. Think about what color of light you want to install as they can affect the ambiance of your pool area.
Regardless of what lighting you want to add to your pool area, call All Phase Pool Remodeling at (407) 324-2442. This fully insured company has years of experience doing pool renovations in Orlando. Give them a call today as they can help with all areas of renovating your home swimming pool.