Five Affordable Pool Renovation Suggestions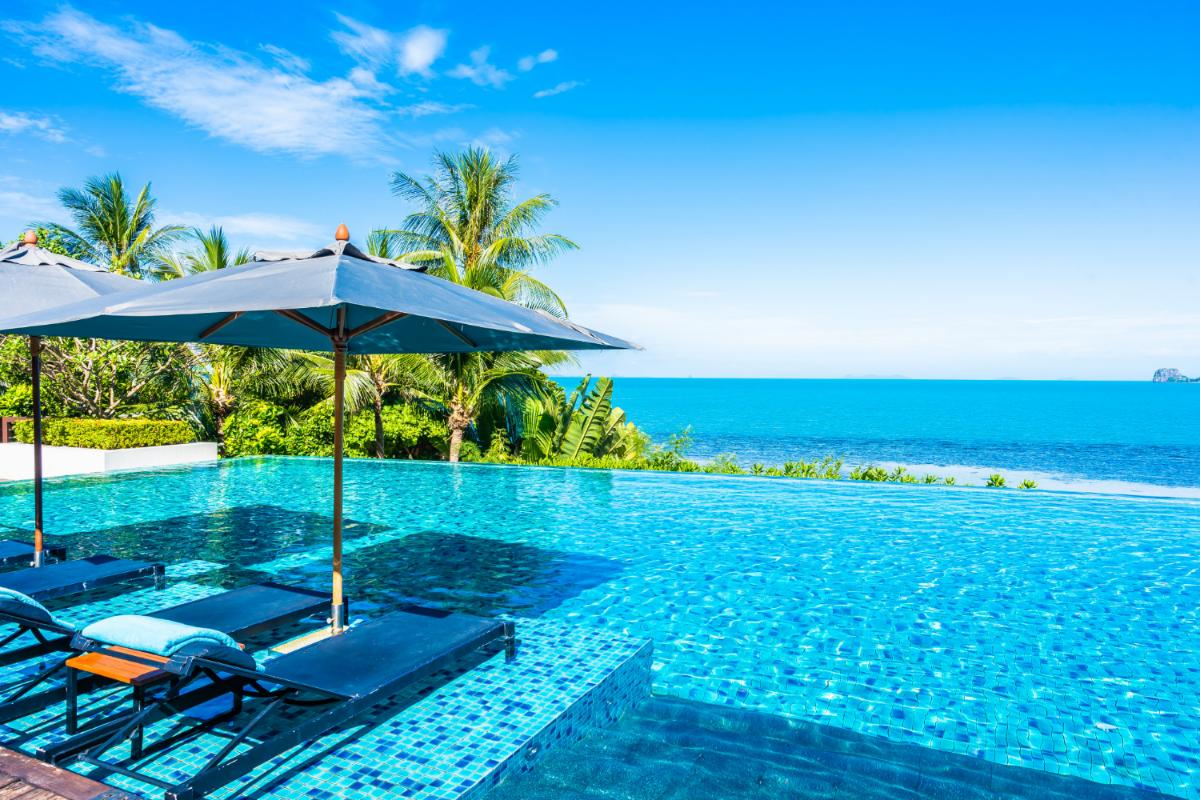 You have been enjoying your backyard pool for many years, but now you are starting to see wear and tear that you want to fix. However, pool renovation in Orlando can be costly. At All Phase Pool Remodeling, we work with our customers to tailor to their needs and their budgets in order to suggest the best pool renovations and features for them. Many of our clients ask how they can save money while not compromising the appearance of their pool. Here are five pool renovation suggestions that will help keep you on budget.
Use LED Lighting
Adding LED lighting to your pool and landscape is the easiest way to make simple updates to the look of your outdoor space. These can be easily installed below the water or anywhere around the pool. The best part about LED lighting is that it is more energy efficient than other types of lighting and it gives your space a clean, attractive appearance.
Add Waterline Tile
If you are looking to add more aesthetic elements into your poolscape, consider adding tiles along the waterline. This easy update is a small remodeling project that allows you to customize the tile you choose. There are countless colors and styles of tiles, which gives you a limitless way to incorporate new colors into your outdoor space to help make it pop. Waterline tiles will add a simple but noticeable update to your pool.
Resurfacing
Although resurfacing your pool may not be the most inexpensive pool renovation, it is long-lasting. When your pool is suffering from wear and tear, resurfacing your pool is a great way to improve the look and make it last longer. Resurfacing materials come in different colors and can also incorporate natural elements, like stone and shells, to help add more appeal into the surface of your pool. Although this may eat away at your entire pool renovation budget, it will be well worth it in the long run.
Add a Water Feature
Water features don't have to be overly flashy or over-the-top. They can be simple additions that add motion and texture to your pool, enhancing the overall appearance. Water features can be reasonably easy to add to any pool, and there are many different types to choose from. Waterfalls, spillways, and sprayers are popular options to pool renovation in Orlando. These small changes will make your outdated pool way more fun for the family.
Implement Automation Systems
Nowadays, everything can be controlled from your smartphone, so why not your pool? Adding a high tech system will create less work for you. By adding a robotic cleaner or an automatic pool cover that you can control from your device, you could save yourself time and streamline any pool maintenance. You'll be able to sit back, relax, and enjoy your pool renovation.
Using these five suggestions will help you to have the pool of dreams without compromising on your budget or the quality of work. We will work with you to customize your desired features and use quality materials that are also affordable. Contact All Phase Pool Remodeling today to start renovating your pool and transform your outdoor space while still staying on budget.