Upgrading Your Pool Deck to Travertine Pavers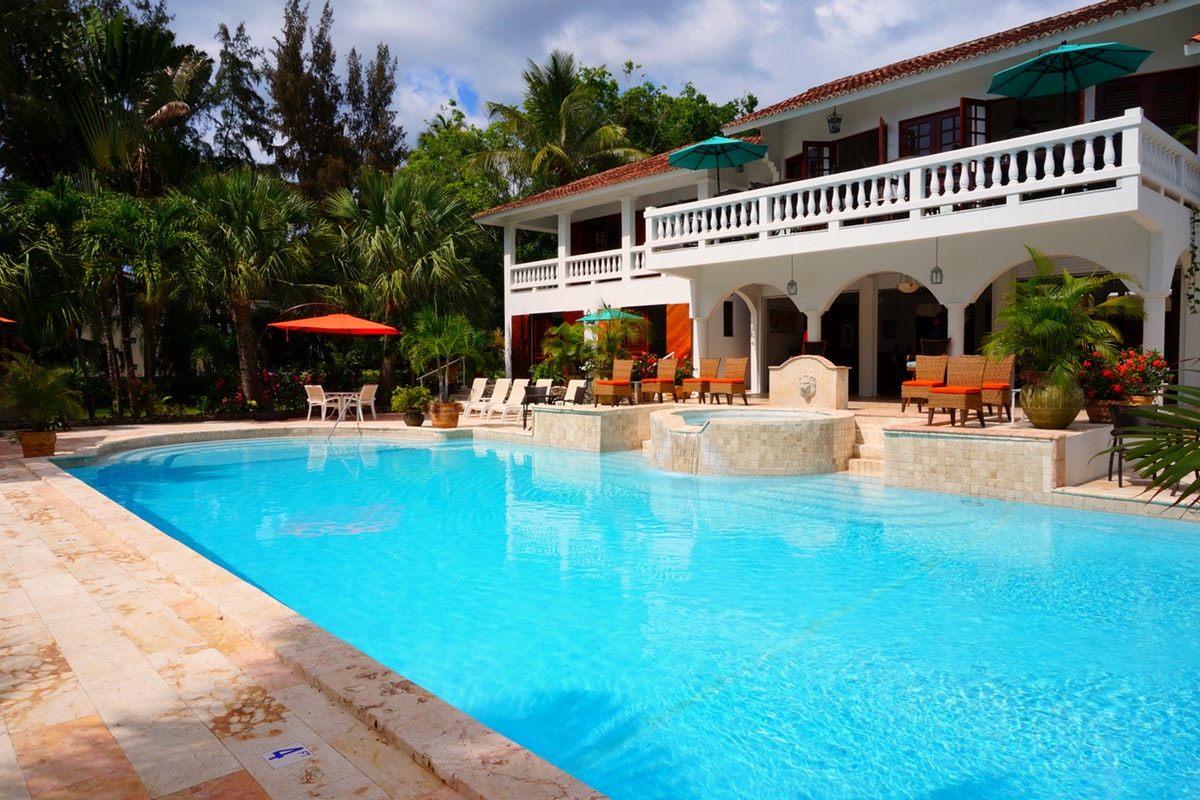 A perfect pool deck is one that is long lasting, slip-free and beautiful to look at. One pool deck surface material that has all these qualities and lots more is travertine. Not only does it do so much for your pool surface, it is also within budget of most pool owners.
What is Travertine?
Travertine is a natural rock just like limestone and marble and has been used in buildings since the times of the Roman Empire. Travertine also finds use in indoor floors and countertops. You can find travertine pavers in many colors such as red, gold and even walnut. Travertine is sometimes described as "honed" or "tumbled" which describes the coarseness of the surface. "Filled" travertine is also one in which the grout is used to fill out the cavities.
Travertine is available in premium, standard and commercial grades and so you can choose which grade is within your budget and still get almost the same result.
Why choose Travertine for your swimming pool deck?
Travertine was used to build the Coliseum which means it's good enough for your pool. Here are some reasons why you should consider it for your next pool renovation in Orlando.
---
Beautiful looking
Travertine pavers look absolutely beautiful, modern and au naturel when implemented in pool designs. It can also be used to make different patterns to suit your individual needs.
Slip-free surface
Unlike some other pool surfaces, you don't need to worry about water pooling on the surface which could cause slipping accidents. The travertine absorbs water so this reduces the amount of water that's on it which could cause slipping. This makes it a safe choice especially when there are children involved. This absorption of water also serves another purpose of preventing possible flooding from getting out of hand.
Easy to repair
Travertine is very durable but if it ever gets damaged or needs repairs done, they are easy to pull up during pool renovation in Orlando and repaired easily. They hardly lose their color so finding stones to replace damaged parts is easy. If you have travertine tiles at home, you can even fix them yourself.
Heat resistant
Another reason why travertine is so popular for pool renovation in Orlando is that it is a good insulator and does not transfer heat to those walking on it. No longer will you get burned walking on the pool on a hot day making it better for you to entertain at.
Affordable
Travertine pavers are more expensive than using concrete but when you compare it to other types of stone, it is by far cheaper and definitely a better value for money compared to marble or limestone.
If you are considering a pool renovation in Orlando, hiring All Phase Pool Remodeling is the best decision that you can make. Our experienced contractors will help you assess your pool area and help you create iconic designs that will make your pool deck and patio one of a kind. Contact us today for a free consultation.