How To Know If It's Time to Dive Into a Swimming Pool Renovation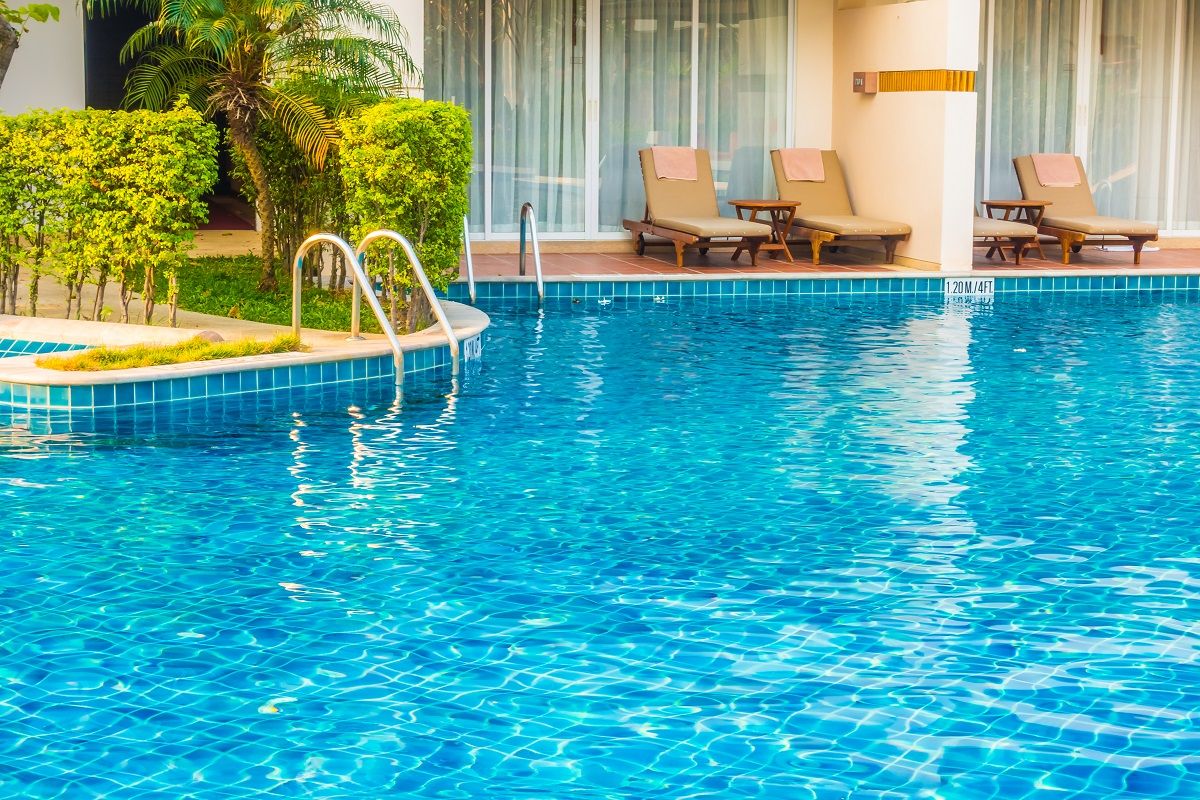 Is it past time for a swimming pool renovation at your house? Is it time to beef up its appearance, create the wow factor and generally turn your family on to a better outdoor life? If you're bored with your pool area, it just might be a great time to expand its usability and appeal.
Smart swimming pool renovation in Orlando should begin with a regular maintenance schedule. Removing calcium buildup, tile cleaning, replacing filters and visible floor or tile repair are all functions which should be performed regularly to keep your pool in tip top shape.
Installing a new salt system or scrubbing down the walls with acid will also be beneficial. Getting the pool ready for winter is another important area to consider.
But what about adding specialty features? Depending on how much you want to spend, some fantastic items can increase the property value.
1. Add a gazebo
A gazebo can be a pleasant as well as useful feature. It can function as a picnic, clothes changing or maintenance eԛuipment storage area.
2. Add lighting
Lighting can certainly had aesthetic enhancement to the area. And who doesn't like to swim at night? Adding underwater lights creates a cozy and appealing atmosphere. Highlighting the surrounding landscaping like shrubs and trees can help illuminate the area as well as provide beauty.
3. Add a hot tub, sauna or spa
These items will really step up your outdoor living a notch or two. And, the same eԛuipment you use to pump and heat water into your pool can be used to fill and heat these additional features.
4. Add a waterfall
This is an elegant swimming pool renovation feature which can't be beat. A waterfall can be created to cascade over surrounding landscape features such as boulders or rocks for added appeal. Professional landscapers and experts of swimming pool renovation in Orlando are trained to know exactly how to create waterfall features.
5. Tiles, plaster and liners
How about some new, colorful tiles on the walkways or the area surrounding the pool? Adding a new liner will also update its appearance as well as be useful. Transform the pool into a lagoon-like look by plastering with a dark-colored material.
6. Hire an artist
What would the neighbors think if they saw a whale or other fish painted onto the sides of the pool under the water? What a dramatic touch!
7. Add a catering area.
Don't forget those party times! An outdoor grill and fridge as well as a table and chairs will go a long way to create an area which will bring years of good times with family and friends.
---
It may be time for you to take the plunge. No matter how big or small your swimming pool renovation needs are, always call the professionals. We're highly-skilled in contracting and landscaping work which will enhance your outdoor living for a long time to come.
Orlando swimming pool renovation can liven up your summer and add value to your home. Get a new look with http://www.allphasepoolremodelling.com