4 Fun Features you can add to your Swimming Pool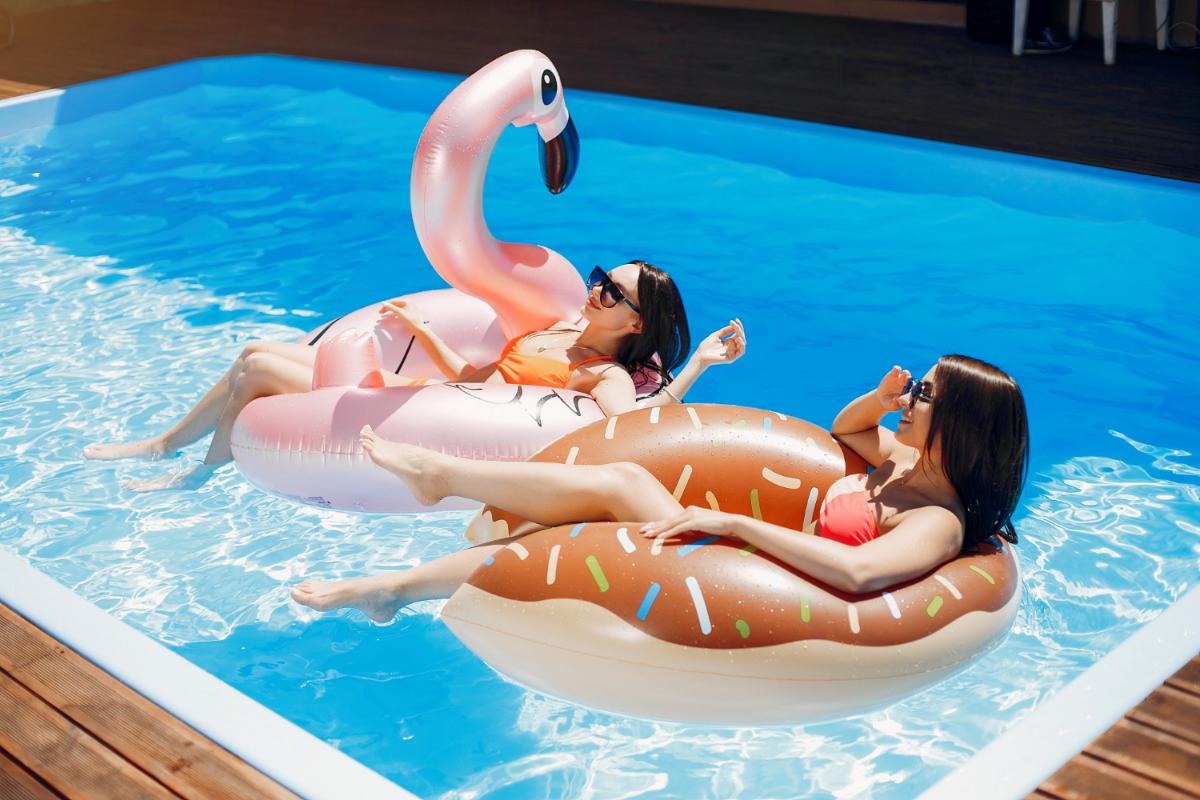 Having a swimming pool on your property involves making decisions on things like the size, shape, and location of the swimming pool. Besides the major things that you have to consider, you should also consider making your swimming pool a spot where people can have fun other than just swimming. Fun features will make your pool look better and how well people will enjoy being in it. So, during your pool installation or pool renovation in Orlando, consider adding the below-discussed fun features to your swimming pool.
1. Baja Shelves
A Baja shelf involves expanding the shallow part of the pool. A Baja shelf is essentially a shelf that is under eight to sixteen inches of water. For some people, the Baja shelf is designed with tiles or a unique plaster design. The major benefit of a Baja shelf is that a part of the swimmer can be in and out of the pool at the same time. Some people even place a lounge chair in the area. This is a spot where young children can have fun safely in the swimming pool.
During your pool construction or pool renovation in Orlando, you need to make sure of some things when installing a Baja shelf. Consider little children so the shelf should not drop into deep water. Place a shade above the shelf to make it more enjoyable.
2. Fountains or Bubblers
Installing an internal fountain in your pool will make your pool look better. A fountain design could be a sprout in a wall close to the pool or a sprout in the ground close to the edge of the pool. Bubblers, on the other hand, can be a cool addition to your pool. Bubblers are similar to the jets of air that you find in hot tubs only that these jets of air are found at the shallow end of a swimming pool. The jets of air can even be integrated with colored light.
3. Beach Entrance
A beach entrance is almost like the Baja shelf, however; a beach entrance is replicate a natural beach in your swimming pool by creating a sort of gradual entrance from the shallow to the deep part. A beach entrance is different from a Baja shelf because the beach entrance has a gentle slope and some homeowners even go further by having the liner made of pebbled aggregate. A beach entrance helps make it easier for children, the elderly and disabled individuals to enter the pool.
4. Pool Slides
Adding a pool slide to your swimming pool during your pool renovation in Orlando will make your pool more enjoyable. You can either open or close the chute of the slide. There are two types of slides you can use for your swimming pool; the custom slide and the prefabricated slide. A custom slide is better because it will be designed to fit your swimming pool. There are different options for the liner which include fiberglass, PVC which can be gotten from prefabricated slides. For custom slide design, tile or molded concrete is advised.
---
TMake your swimming pool fun and enjoyable by adding one or more of the above-discussed features. You can get in touch with the design experts at All Phase Pool Remodeling by calling 407-324-24425 or sending an email for the best advice for your pool renovation in Orlando or brand-new pool construction.