Top 5 Things to Look Out for When Choosing a Pool Renovation Contractor in Orlando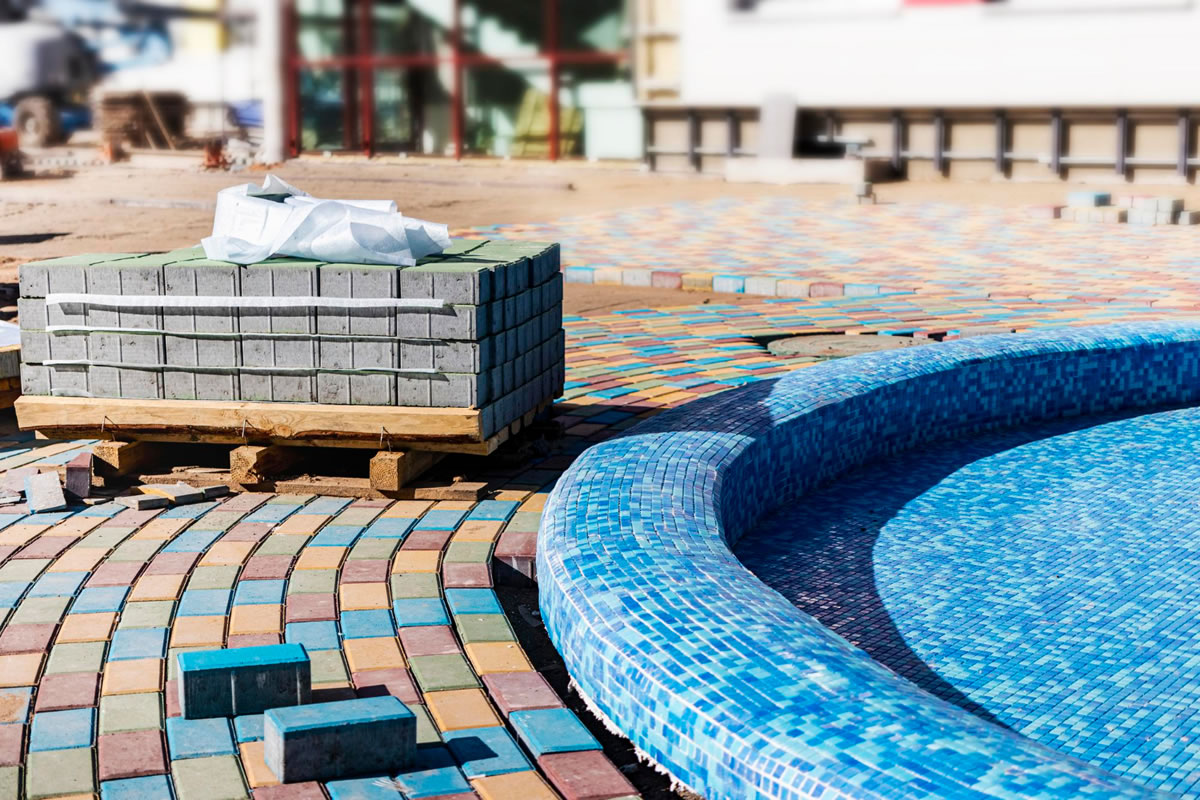 Swimming pools need constant maintenance and upgrades during their lifespan. Although pools are not generally troubling home accessories that call for drastic or scheduled renovations on periodic basis, there's some level of touch-up expected for a pool that has laid host to several family gatherings, sport fest, barbecue dinners, not to mention those summer pool parties. Pool renovations should come to mind the moment that your current pool begins to develop recurrent simple problems or major issues. Some of the popular issues affecting pools which may call for pool renovation in Orlando include:
Bed cracks
Damaged linings
Presence of algae and cloudy waters
Failure of the chlorination system
Inefficient filtration system
Leakages
If left unattended, these issues will only continue to worsen over time and eventually render the pool unusable.
In order to keep your pool well maintained and in top shape, owners are largely advised to hire a pool renovation contractor in Orlando, and while you may or may not already have a contractor in mind, it is imperative that you only employ the services of a top professional.
To help with your selection and safeguarding the integrity and health of your pool, here are 5 things to look out for and consider in every contractor before hiring for your pool renovation in Orlando.
---
1. Reputation and Referrals
Professionals often pride themselves in their jobs and allow their quality to speak for itself. If you are going hire contactor for pool renovation Orlando that will be able to complete the task in to taste and perfection, you'll want to get someone with a fair number of clients that can recommend and vouch for their services. Almost all contractors use advertisements of some sort, but a referral either handwritten or word of mouth is one of the most effective guarantees that you are dealing with professional.
Make a list and collect details of most contractors and ask them a little about their jobs over the phone to give you a hint of their experience. Some contractors even have pictures of past completed projects that they can make available on meeting to put your mind at rest that they are qualified. It is noteworthy that you try to hire a contractor for your pool renovation in Orlando that is as nearby to you as possible to help reduce cost and guarantee availability if the need arises.
2. Project cost and quotes
Another way to stay on the right path when looking to pick a contractor for your pool renovation in Orlando is to get a number of contractors to provide you with estimates individually. Look over and cross-reference these estimates over themselves and seek to pick one that provides as much details as possible. Each work schedule and project arm should be comprehensively broken down into detailed explanations that cover the amount of materials and labor involved, the parts to be purchased or repaired and the cost of each of these components.
The labor cost for the contractor should be outlined separately from the cost of the items and parts to be purchased. If need be, ask if there are other hidden costs and service charges that are being masked in the bill to give you an insight to what lies ahead in the pool renovation project.
3. The Pool renovation team
While you do not need to do a full interview of the total workforce or labor involved, you should inquire about the Contactor's labor pool and how the work is to be supervised on a daily basis. Every professional contractor that deals in pool renovation will be highly organized with multiple personnel with multidisciplinary areas of specialization.
For instance, your contractor should be able to have a reasonable number of personnel for the pool renovation to ensure the estimated time frame for completion is stuck to. The renovation team will cut across several areas such as lighting, chlorination, filtration, purification, concrete lining and much more. Be sure of the amount of personnel that will be required to complete the task and ensure that a supervisor that will be on ground to direct the work and its completion is on ground.
If your contractor stalls in any way in this regard, be careful moving forward. Some contractors will also promise a larger team number but eventually commence job with lesser people in a bid to save labor costs on their parts. Ensure that the renovation team logistics is well cut out to prevent cost and time overrun.
4. Licenses, permits and authorization
Depending on which city you are, your contractor may require permits and authorization before proceeding with the job. Typically, a professional contractor should have a license to practice in their location and have other important papers such as authorizations, bonds and permits. It is better to opt for a contractor that is licensed to practice with his workforce also in the professional accord.
Also, confirm if the cost for the permits and authorizations for your pool renovation is already included in your quote or not. Confirm who will do the running around for the permits and authorizations too to know if the contractor will pick them up for you.
5. Options
Apart from a well-defined quote, your professional contractor should be able to offer a wide array of options and variations depending on cost and preference for your pool renovations in Orlando. Each option should be well laid out with the price that will complete it to help broaden choices and ensure that your budget is well utilized.
In conclusion, employing a professional contractor for your pool renovation in Orlando is highly recommended. It is simply impractical to try to attempt a pool renovation process as a DIY without having shortcomings. Ensure that the professional contractor that you pick meets up with all or most of the above listed qualities and factors and be sure to monitor the renovation team, license, authorizations and permissions.